I love all of the different motor and sensory paths I am seeing out there. If you are a regular reader or have been looking through this website you will notice that I LOVE themes. That's why I created the Santa Boots gross motor game that is perfect for Christmas! It's easy to set up and easy to play.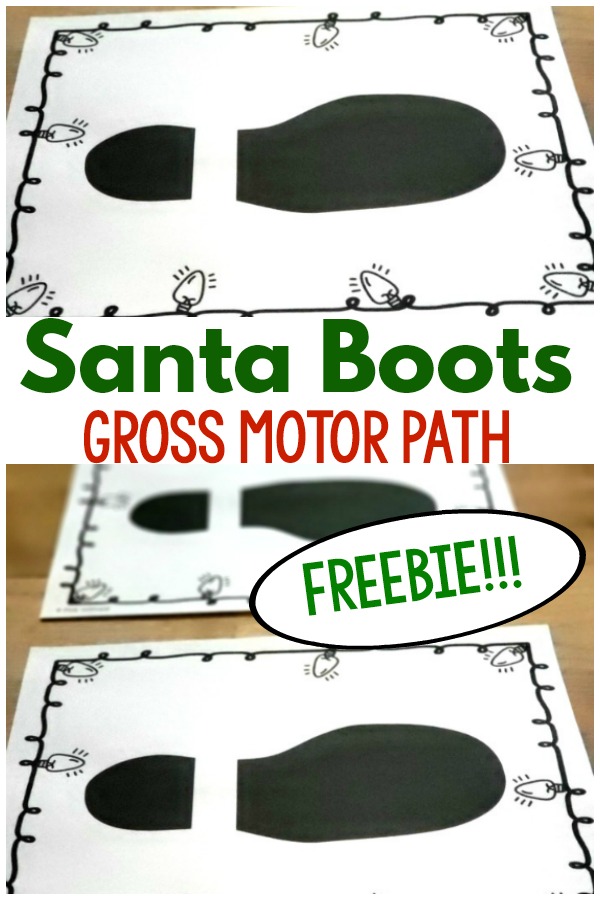 Santa Boots Gross Motor Path
The Santa Boots gross motor path consists of full sheet Santa boots. There are single Santa boots (both right foot and left foot) and double Santa boots. Get the Santa Boots printables for FREE in the freebie library.
I recommend printing and laminating the Santa boots printables for longevity.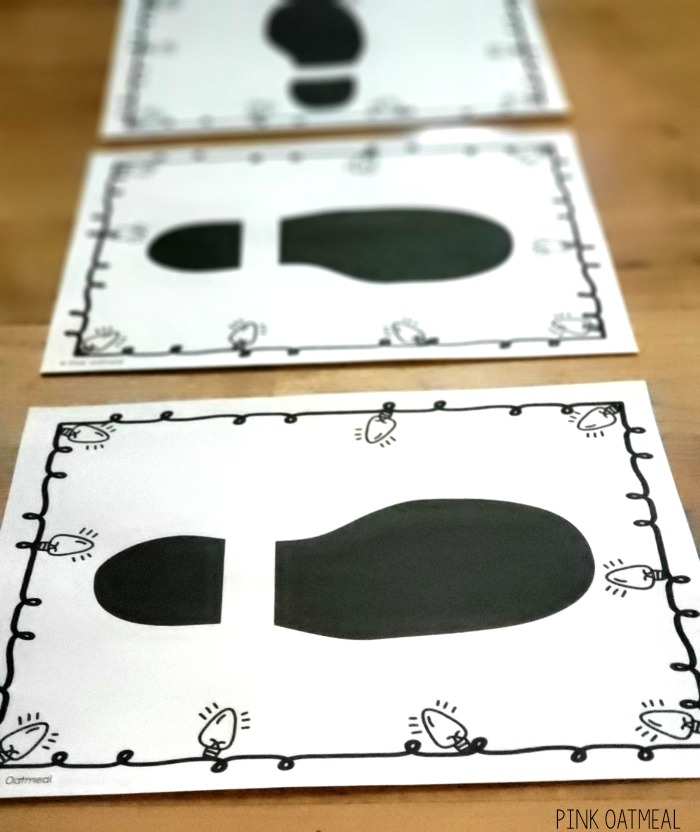 Set up the gross motor path as challenging or as easy as you would like. Have the kids hop or step through the path.
This is a fun way to work on gross motor skills during the holiday season.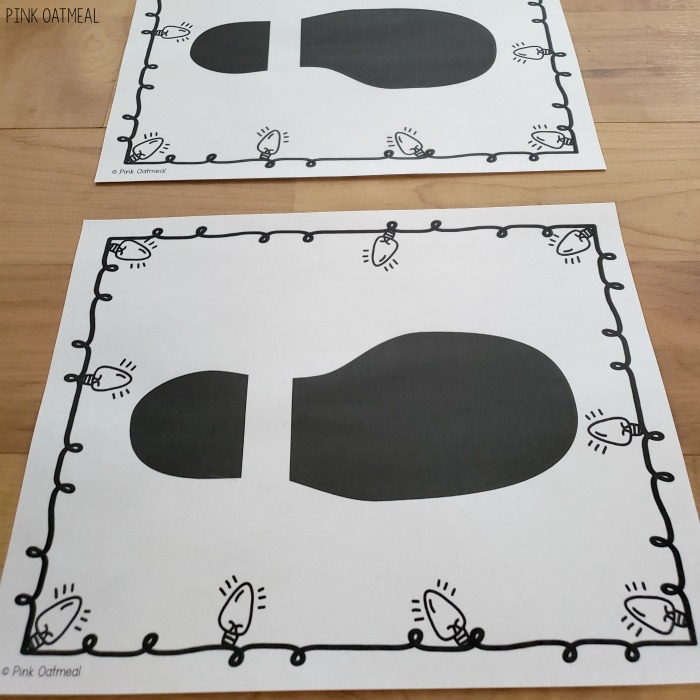 GET THESE IN THE PINK OATMEAL FREEBIE LIBRARY
Christmas Resources
Pink Oatmeal has a huge selection of Christmas and holiday themed resources ready for you now! Save yourself time and energy while having fun and engaging resources that your kids will love.
CLICK HERE TO SEE ALL THE CHRISTMAS AND HOLIDAY RESOURCES FROM PINK OATMEAL
You can also click on the name of the resource below to get a full detailed description of the individual resource.