Pets are a big part of the family.  I know that are beloved golden retriever Lucy sure is!  If only I could stop her shedding!  Most kids love to talk about their pets and tell you all about them.  I'm sure I'm not the only one who has assumed that the pet was a human member of the family until I later found out!  That's just how much they can be loved by kids…and adults.  Pets come in all shapes and sorts which makes them perfect for pet themed yoga!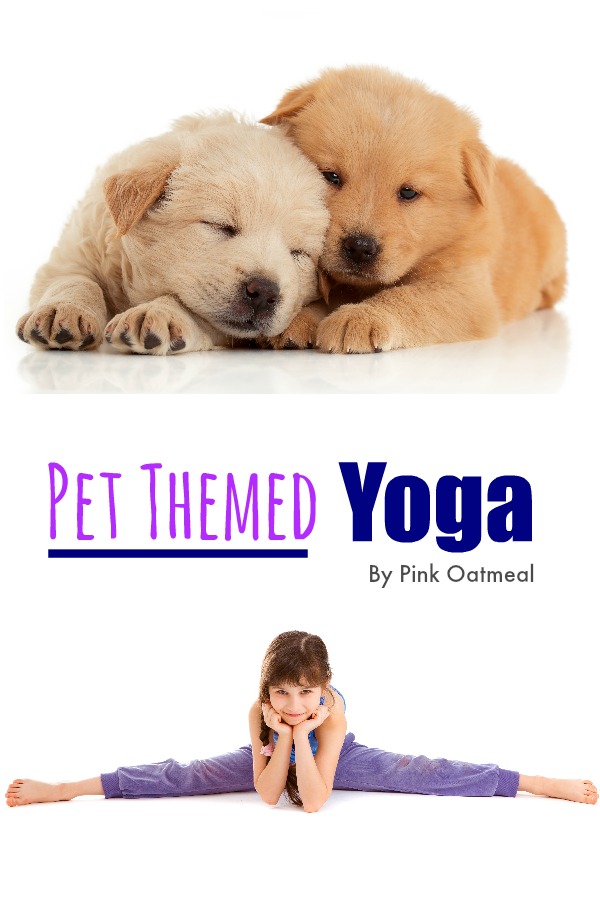 PET YOGA POSES
When working on pet yoga poses don't worry about perfection.  Let the kids have fun moving their bodies like pets.  If you love all of these ideas, Pink Oatmeal has you covered for yoga cards.  See the different pet yoga cards that Pink Oatmeal has to offer.
Cat
Cat Pose – Add a meow when breathing out!
Dog
Downward Dog Pose
Rabbit
Squat and Hop – Repeat!
Turtle
Turtle Pose
Goldfish
Fish Pose – Move your face like a fish!
Snake
Cobra Pose – Hiss like a snake!
Bird
Airplane Pose – Flap your arms like a bird!
Hamster
Bicycle Pose – Run your legs like running on a hamster wheel!
Mouse
Child's Pose – Be as quiet as a mouse!
Guinea Pig
Chair Pose – Hold and breathe!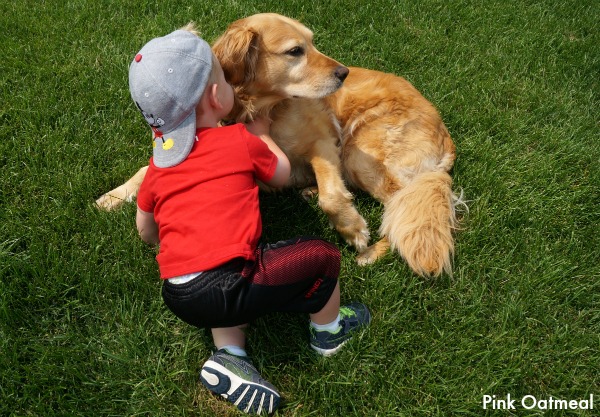 Showing Lucy some love.  Not sure how much she was loving it!
PET YOGA
love this idea, but you just don't have the time to create it?  Pink Oatmeal has you covered.You can easily do pet yoga with your own set of Pet Yoga Cards.   Check out all of the options available from Pink Oatmeal for Pet Themed Yoga.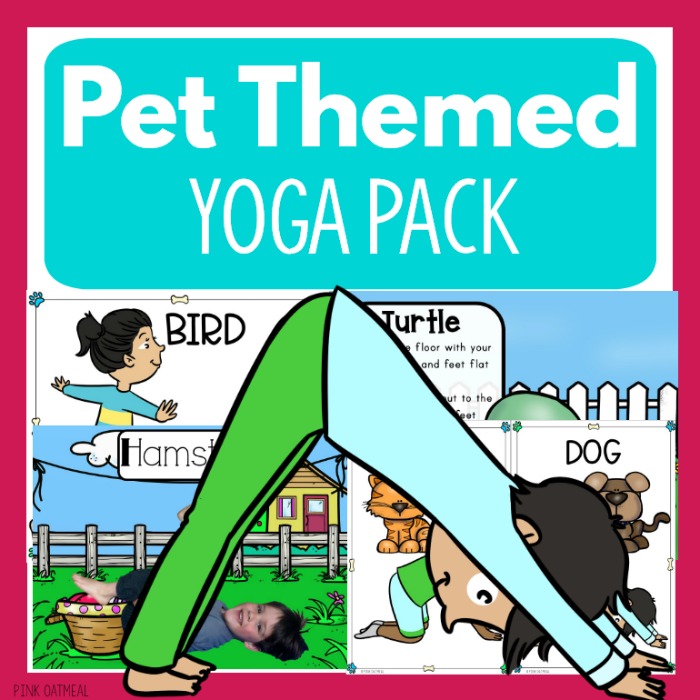 Pet Movement 
Save big on all things pet movement when you purchase the Pet Movement Bundle.  This is by far your best deal when it comes to adding movement with a pet theme.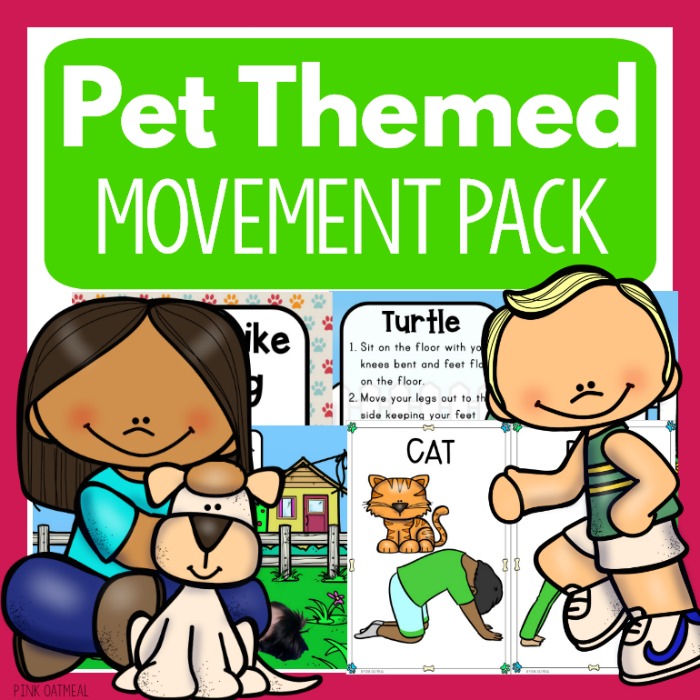 I WANT TO HEAR FROM YOU
Let's connect!  Pink Oatmeal is on Facebook, Pinterest, Twitter, and Instagram!