Now that summer is here and I have some time off I have my usual list of things that I want to get done.  Since we just moved the little man to his new bed, one of my tasks was covering the ugly box spring up.  I shopped around looking for something that I could cover it with, but didn't see anything I really liked.  I decided to try and conquer it on my own.  Especially since I wanted something that blended in with the sheets and quilt on his bed.  I found a quick, easy, and cheap way to DIY a box spring cover.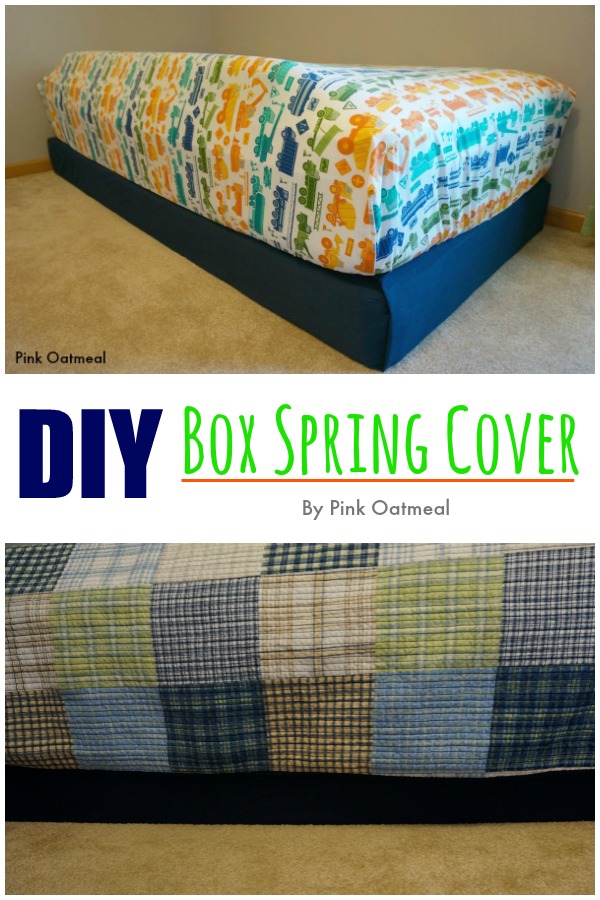 DIY Box Spring Cover
I started by buying some fabric.  I went with plain navy blue since his quilt has many colors, I didn't want it to be too busy.  I paid about six dollars for the fabric and bought more than I needed as I always am afraid I will mess something up!  Let's be honest, nobody wants to go fabric shopping with a toddler more than they have too.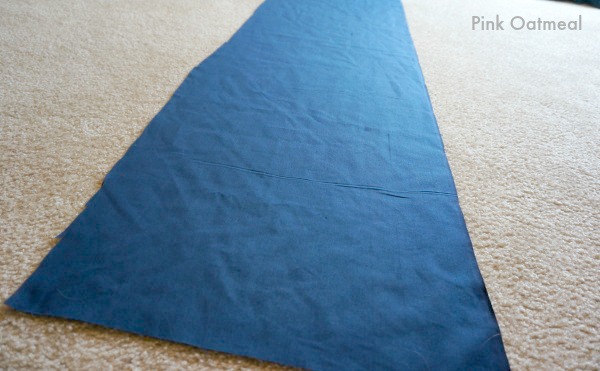 I simply measured out the fabric and cut pieces to fit the box spring.  Since the bed is next to the wall, I opted to only cut fabric for the two sides that were showing.
Next, I used a staple gun to attach the fabric along the bottom side.  I simply tipped the box spring up on it's side so I could get some leverage and stapled away.  If you have excess fabric like I did, you can trim it off.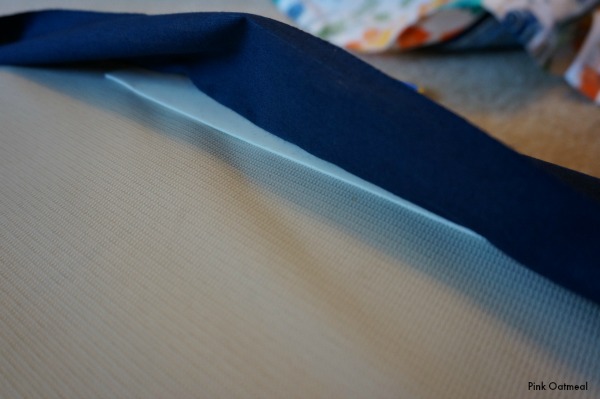 When it came to adhering it to the top of the box spring I didn't have as much luck with the staple gun.  Since there was a little too much cushion on the top I couldn't get the staples to stay in place so I used a double sided adhesive (affilate) to hold the fabric to the top of the box spring.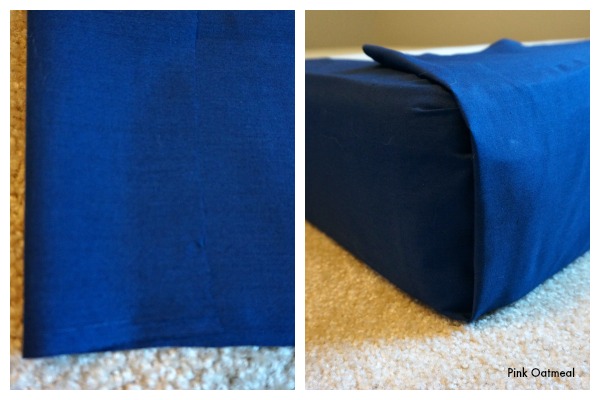 Since I was doing two sides I still wanted it to look pretty at the corners.  To solve this problem I simple folded the fabric on the side of my shorter end.  That way it looked like a nice clean corner.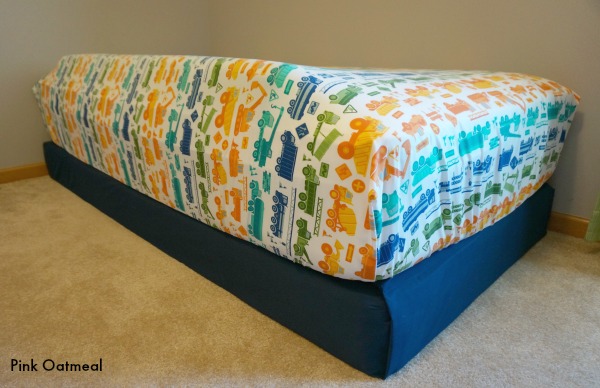 I was happy with the result.  It cost me just over 10 dollars and I still had adhesive and fabric left.
Toddler Bed Rail Hack
Be sure to check out how we are keeping our toddler from rolling out of his bed with the toddler bed rail hack.
MORE DIY IDEAS
Follow Pink Oatmeal's board DIY on Pinterest.


I WANT TO HEAR FROM YOU
Let's connect!  Pink Oatmeal is on Facebook, Pinterest, Twitter, and Instagram!