Since moving C into his big bed, we've been making changes to his big boy room.  I recently started to figure out what to put up on the walls.  I didn't want to spend a lot of money since I figured I'd probably be changing it again in a few years knowing myself!  We had a nanny this past school year who was wonderful and would do a lot of art projects with C.  I have all of his art projects in a big pile in one of my drawers and decided that they would be perfect to display in his new room on a child's art wall.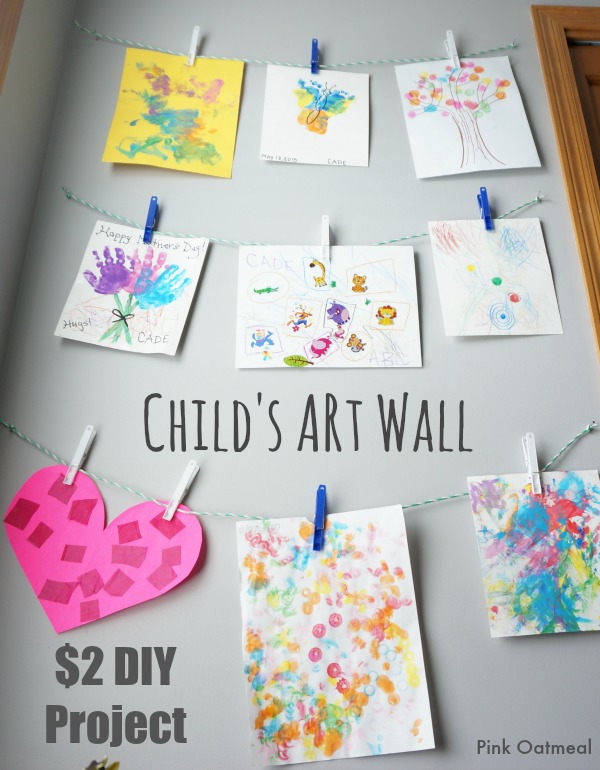 Child's Art Wall
I had the perfect wall that I wanted to display the art on.  It was a wall between the closet and a window.  It wasn't too big of a space, but it needed something.It's also in direct line with his bed, so when he is laying in bed he can admire all of his art projects.  It's also directly on top of his most prized possessions…his plastic animals.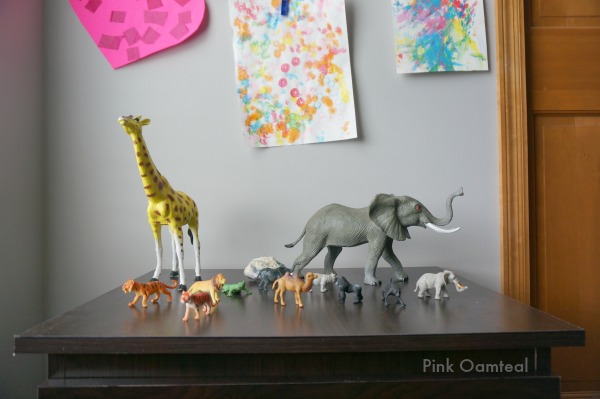 I loved this project because it was easy and only cost me $2!  All that was needed was clothes line (from the dollar store), clothes pins (from the dollar store) and a few nails and a hammer (I already had these).  I was able to find navy blue and white clothes pins to go along with the color scheme in his room along with a little green color in the clothes line.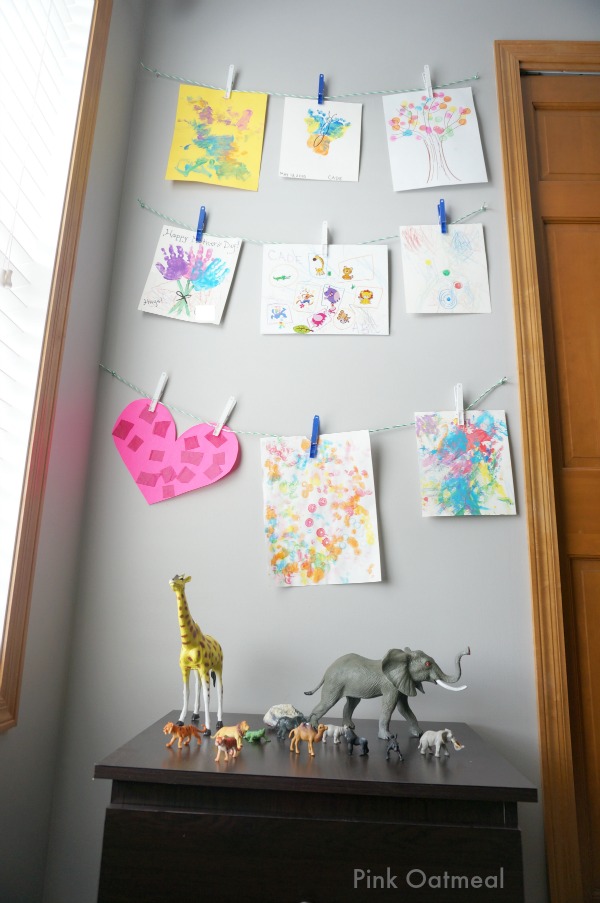 I measured out where I wanted the nails to be placed and the spacing I wanted between the art display.  Once I had that measured out I hammered in the nails and tied the clothes line between the nails.  I selected the art to be displayed.  I had C help me out with the selection process.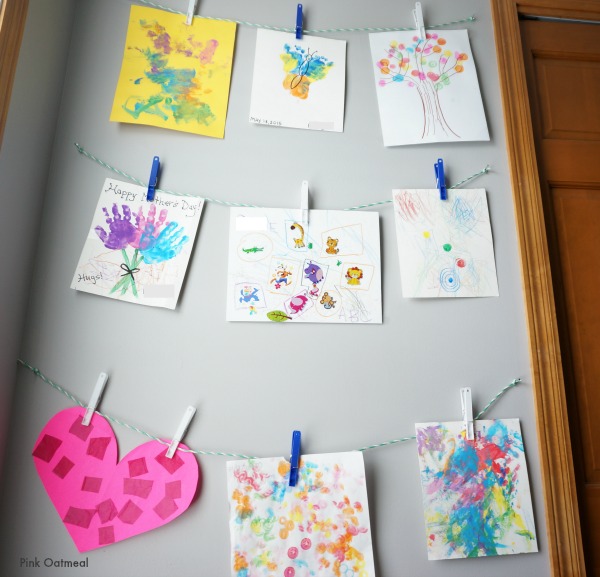 I plan to rotate art every once an a while so new stuff gets a place on the art wall of fame.  I was super pleased with the result and it worked perfect in the space all for the cost of $2!
MORE DIY IDEAS
Follow Pink Oatmeal's board DIY on Pinterest.
I WANT TO HEAR FROM YOU
Let's connect!  Pink Oatmeal is on Facebook, Pinterest, Twitter, and Instagram!