Maybe it's the start of the school year, my sweet tooth or being pregnant but I seem to be always craving something sweet.  I try not to go crazy, but every once in a while I can't help but make a sweet treat.  It's just the not eating it all in one sitting thing that I'm trying to work on now.   One of my favorites growing up were no bake cookies.  I don't make them often now, because of the not eating them all in one sitting thing.  But…I just couldn't resist one batch of the no bake cookies.  I will warn you, if you are looking for a healthy recipe this probably isn't for you.  If you want a delicious sweet treat read on!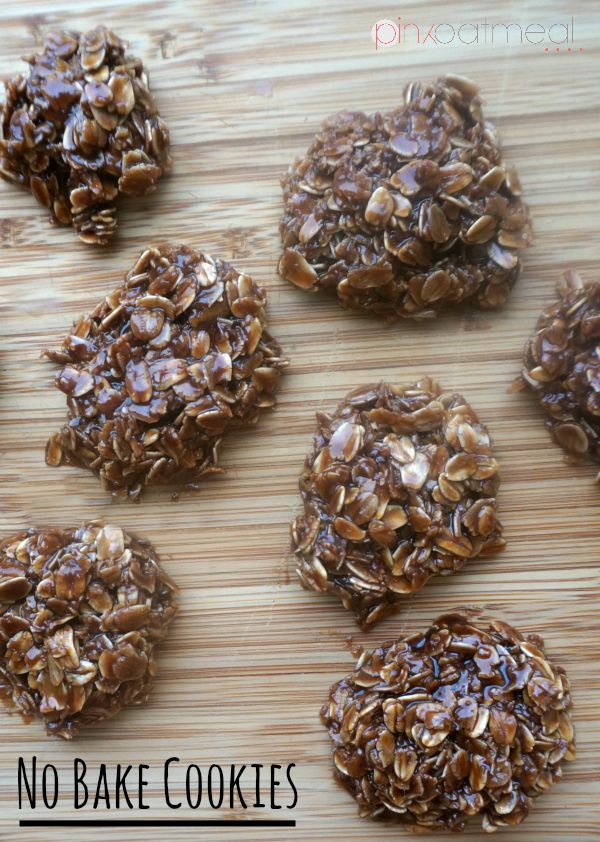 No Bake Cookies
2. Bring the Hot Fudge to a boil for 60 seconds (do not boil longer than 60 seconds)
3. Remove from heat
4. Add 1/4 Cup of Peanut Butter Stir
5. Add 1 tsp of Vanilla
6. Add 4 Cups of Oatmeal
7. Mix all together and drop cookies onto wax paper or parchment paper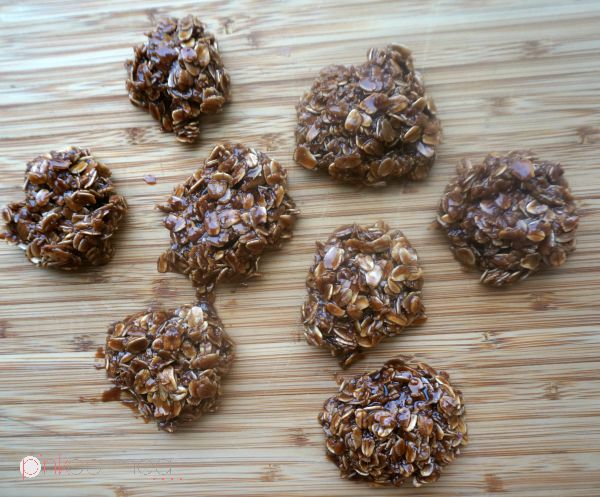 Be careful not to over boil or cookies will be dry and not hold together well.  Be sure to drop them onto wax paper/parchment paper right away before they begin to harden.  Let them cool (if you can wait) and enjoy!
More Nummy Stuff
I WANT TO HEAR FROM YOU