This past weekend I decided to do some crafting.  I've always like the look of mason jars.  Initially, my idea was to paint mason jars to grow herbs in.  I wanted a bit of style in my planters!  Well once I started painting the mason jars I thought it was fun to "try some stuff out."  What I ended up doing is creating a few things for C, my craft room, and a great place to put my make-up brushes.  I still fully intend to get some mason jars done for herbs but I don't see nice weather coming anytime soon.  However it looks like we are having a heat wave with temps in the 30's tomorrow!  Here is what I did to create my masterpieces!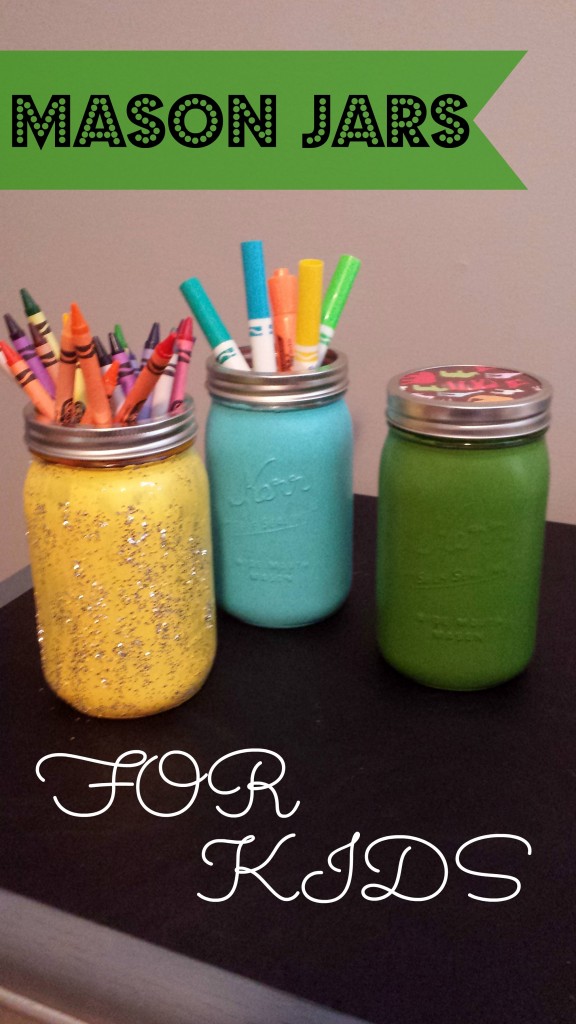 1. I started with the basic supplies which included the jars (I bought a bulk case), paint (I bought outdoor acrylic) and brushes.  I used sponge brushes that I had on hand.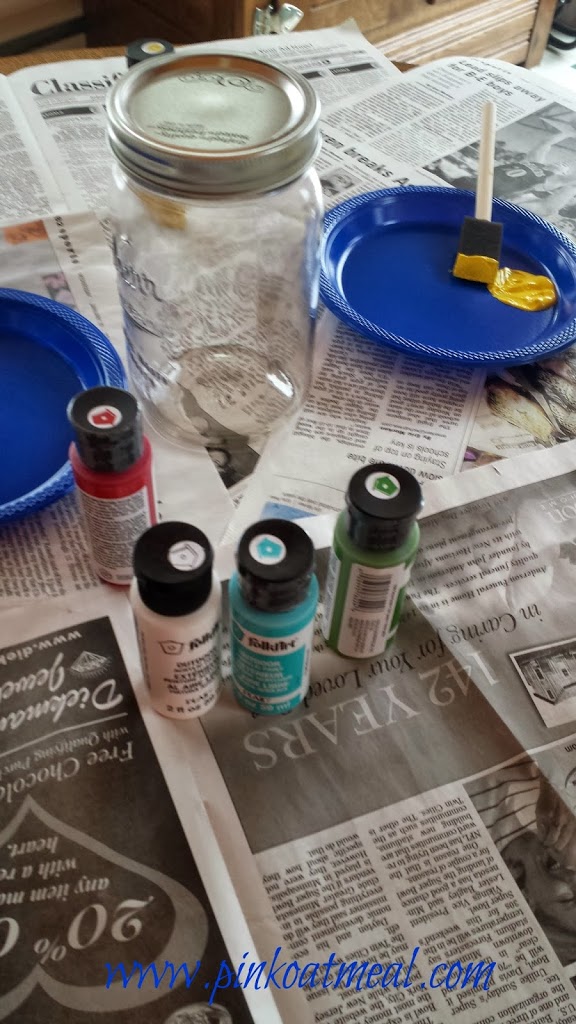 2.  I started with painting my first coat on the jar and painted a few different jars.  This is what they looked like after one coat.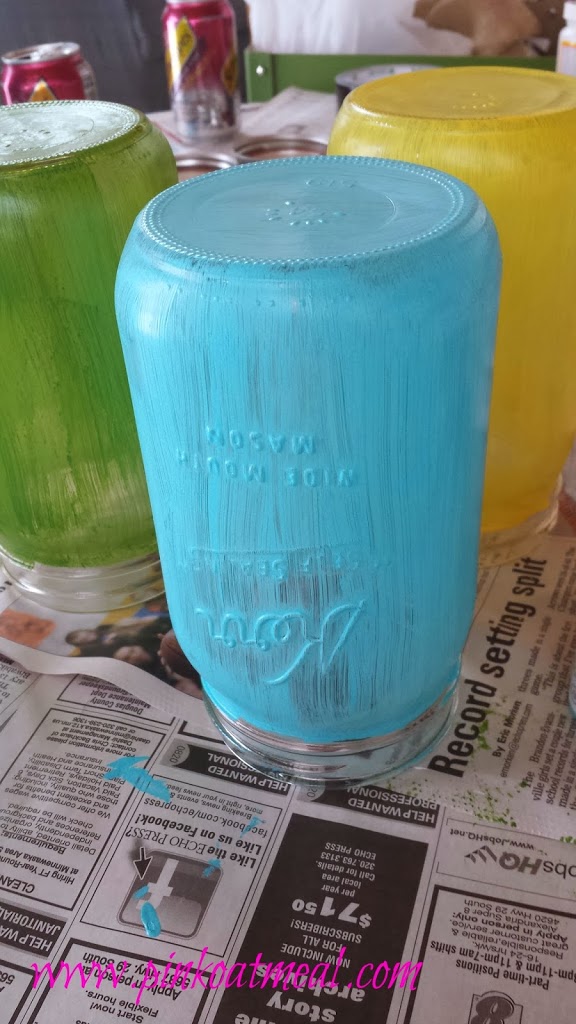 3.  While putting on the second coat I realized I had some glitter.  For some reason I seem to be quite attracted to all things glittery lately so after the second coat of paint I added some glitter to a couple of my jars.  I just slowly poured it on and rotated the jar.  I would recommend not doing the bottoms as I did.  I was trialing on the bottoms but it is more of a hassle than anything.  Glitter is optional of course!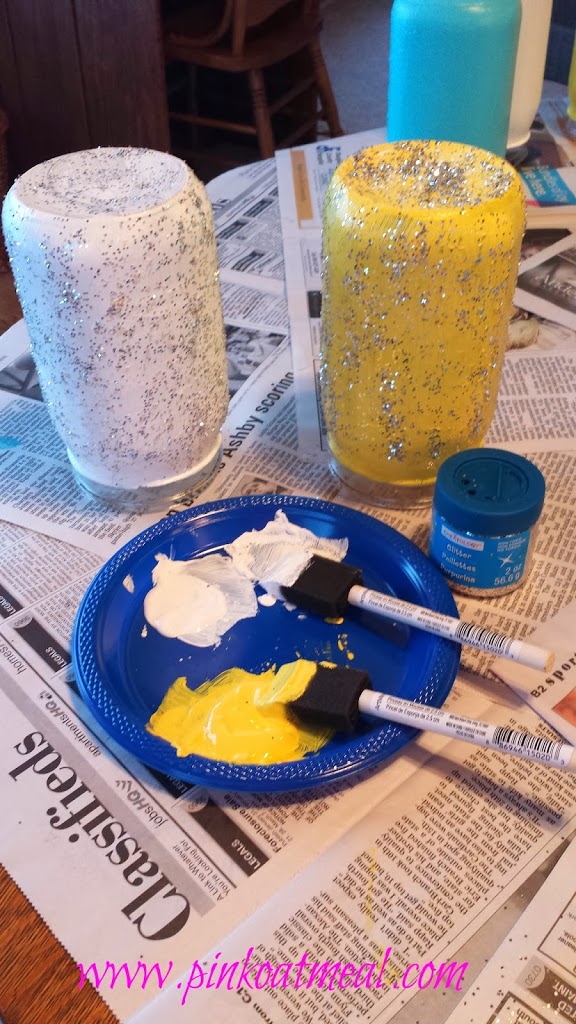 4.  Once I had my finished jars I had to take it to the next step.  I made a few jars for my use and a few jars to use for C and the playroom we are putting together!  For C, I made a mason jar bank and for a pop of color in the playroom I plan to use the mason jars to store some markers, crayons, etc.  Here is a quick tutorial on how these can be done quickly and easy!
For the crayon and marker holders I simply just screwed on the top without the centerpiece of the jar top.  I like the look like that.  Then so the pencils, markers etc didn't fall to deep into the jar I stuffed a little newspaper at the bottom.  You can stuff as much or as little as you like.
Additional Items Needed:
Mod Podge
Cardboard
Scissors
Scrapbook Paper
C already has a really nice bank that he received for his baptism, but we need an extra bank for him in our laundry room.  There is far too much money to be collected out of pants pockets to miss this opportunity.  It tends to just float around if I don't have something for it.  This was a very simple way to make a bank.
1.  I traced a circle on a piece of scrapbook paper and a scrap piece of cardboard using the center of the jar lid as my guide.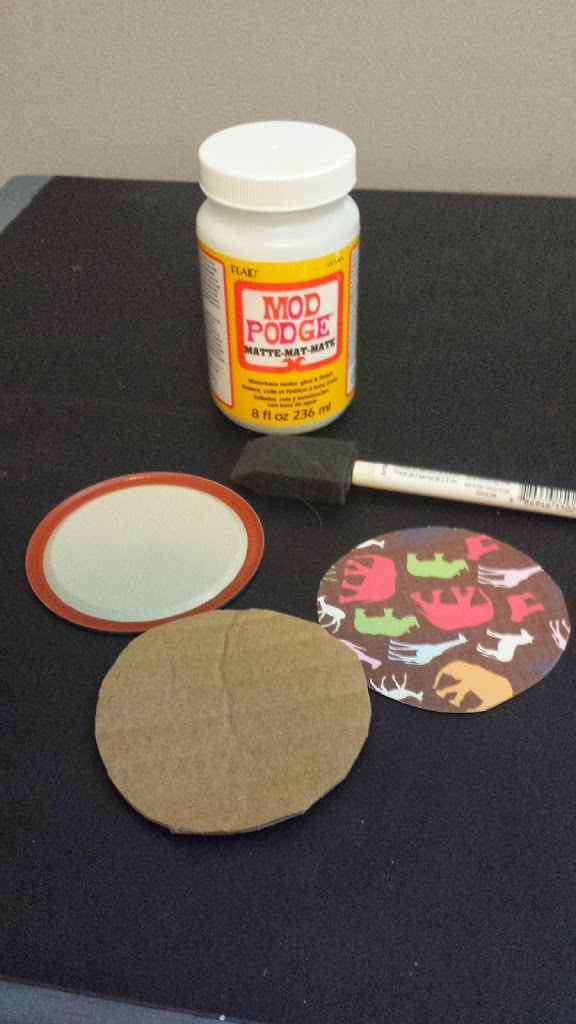 2.  Next I simply cut out the circles and placed a light coating of Mod Podge on both the scrapbook paper and cardboard and put them together.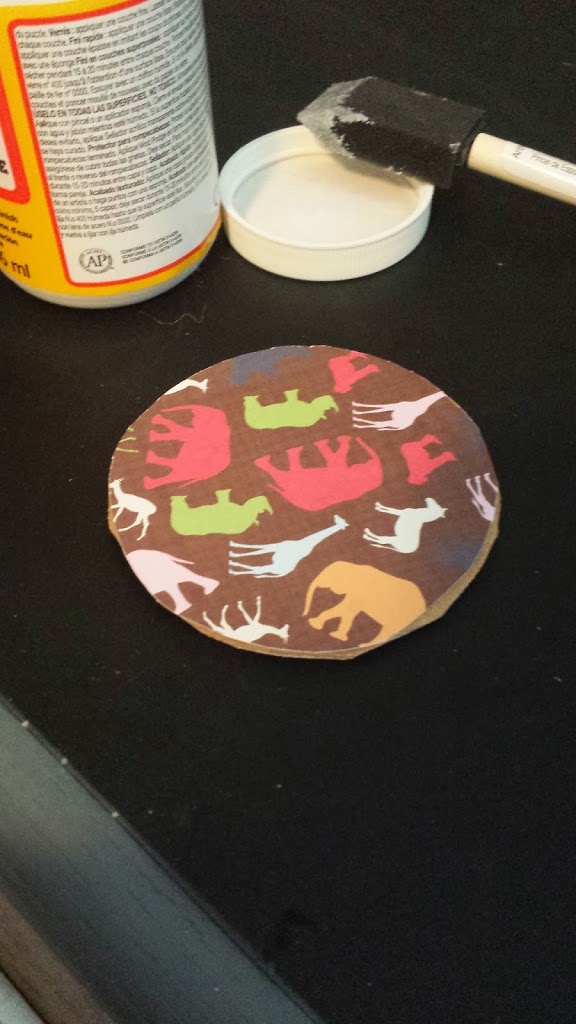 They don't match perfectly but it doesn't matter when you put it on the jar.
3.  Next I placed the modge podge center in the screw on portion of the lid and placed it on the jar.
4.  Then I simply cut a slit right through the cardboard for coins to move through and I had my bank!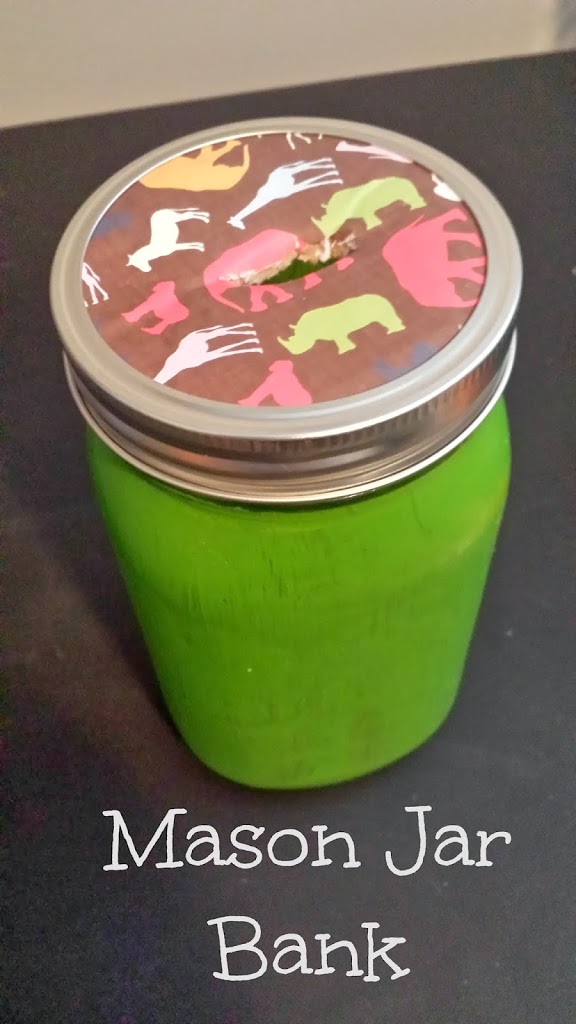 Hope you have as much fun with mason jars as I apparently did!  If you have kids that are old enough this would be a great project that they would be able to do with you or on their own as well!  I'll get my jar herb garden and other ideas up soon!