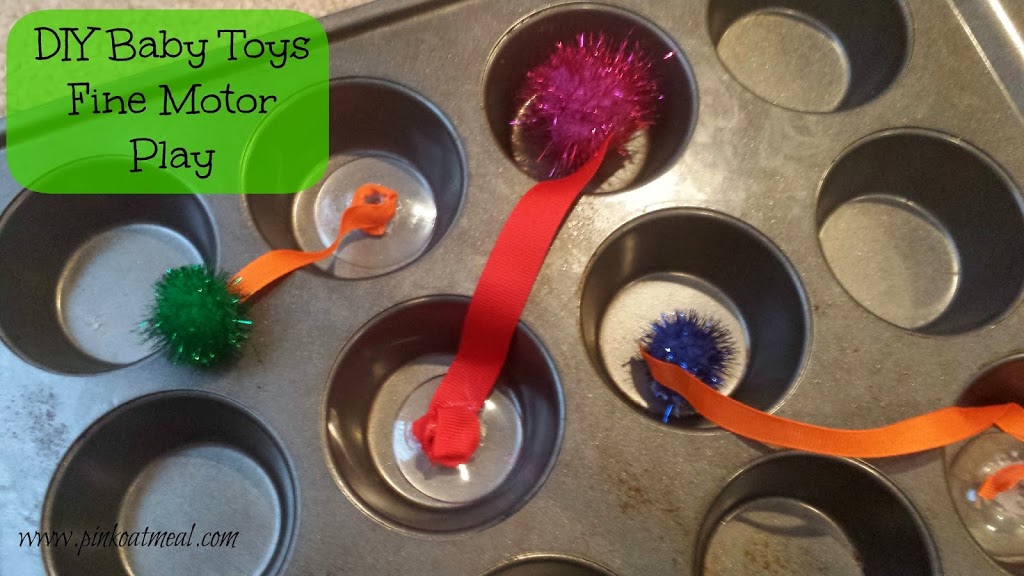 I have been trying to find different toys for C to play with that have some kind of purpose.  I was trying to put different toys in a muffin tin that I had seen on The Imagination Tree for C to play with. I basically dug through our toy basket and found small toys that would fit in each individual muffin tin.   One of the toys I found had a suction at the end of the toy and a ball on the other end.  I suctioned it down to the muffin tin and C would work on grabbing the other end and pulling it out.  He continued to play doing this over and over.  I have NO IDEA where this thing came from or if it is part of another toy but I'm glad I found it.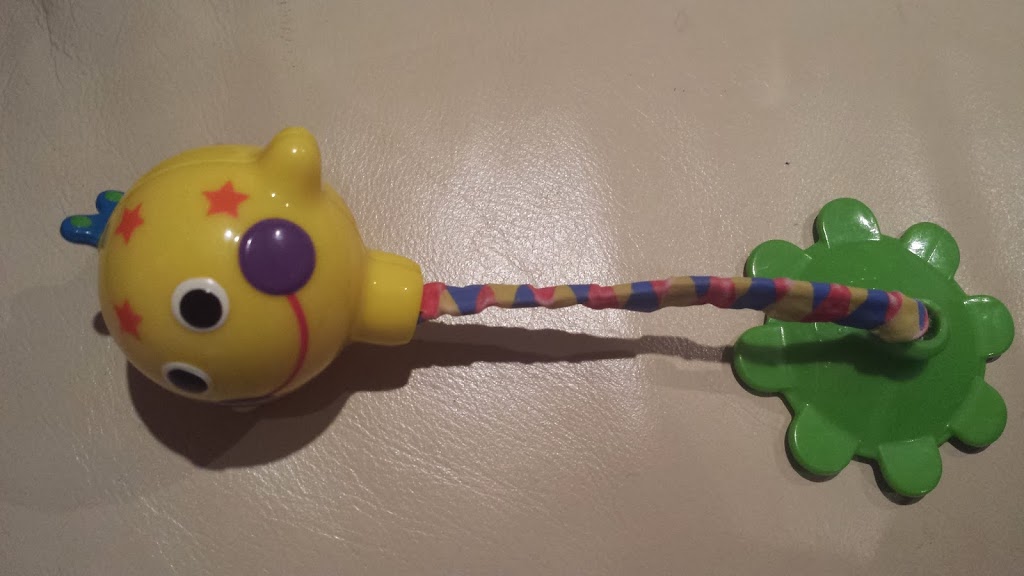 I thought it would be great if we had more of them.  I checked the toy basket- we didn't.  I thought I could probably make them as I had a few things up in my craft box that would probably work well to make something similar up.  Here is what I came up with.
These were quick and easy and worked just like the toy that inspired me to do them.  Only a few supplies are needed and it takes about a minute to make each one.  I love anything that is that easy and quick to make.  Here is what you need.
Hot Glue Gun
Scissors
Suction Cups (Suction Cup Hooks)
Ribbon
1.  First I cut a few pieces of ribbon.  I ended up cutting a few different lengths for some variety.
3.  Next I put hot glue around the portion of the suction cup that was slightly elevated – be careful not to burn yourself!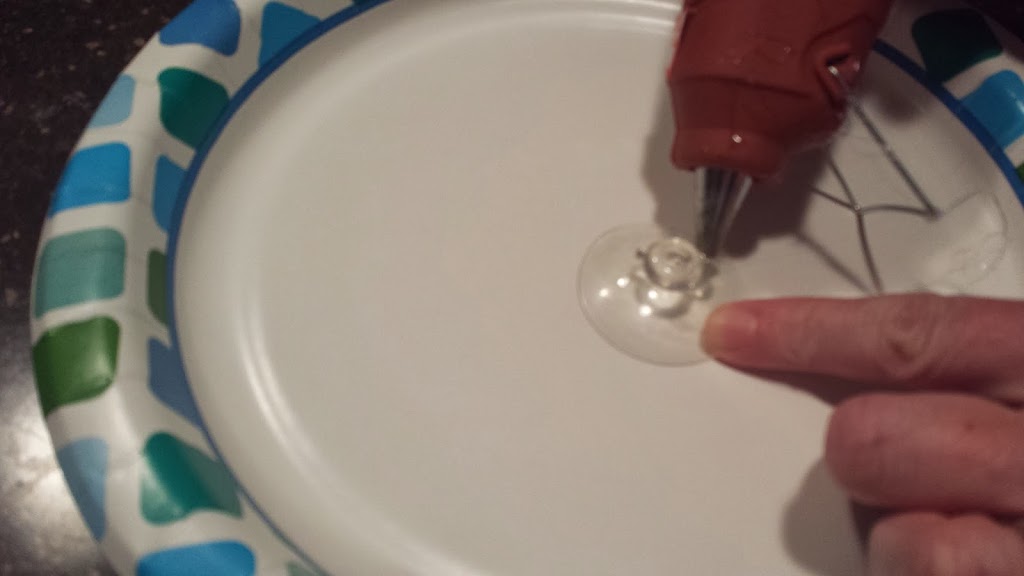 5.  I then added additional hot glue on the ribbon and wrapped around one more time.
6.  Next I added hot glue to the free end of the ribbon and placed the pom on – I used different sized poms for variety .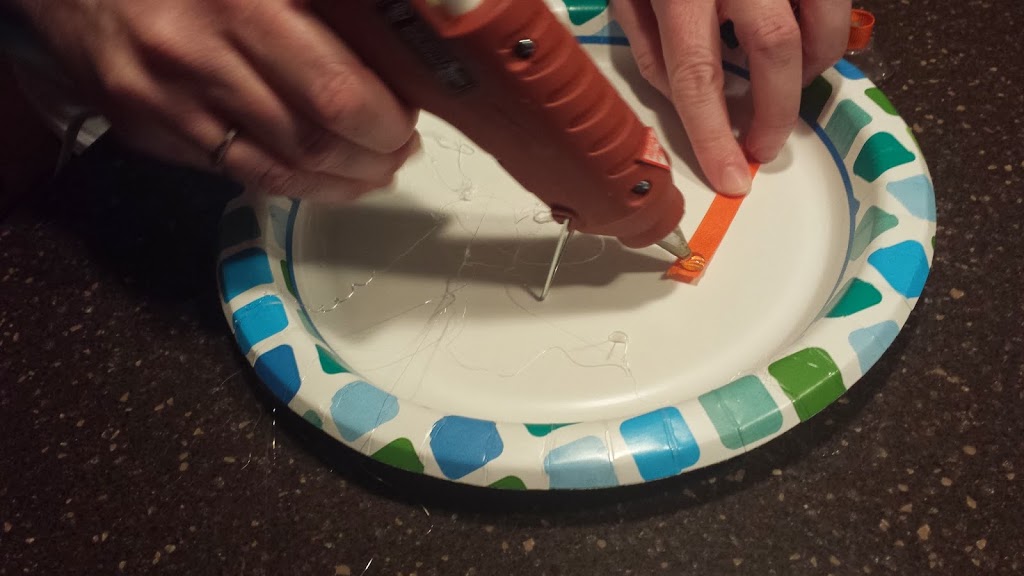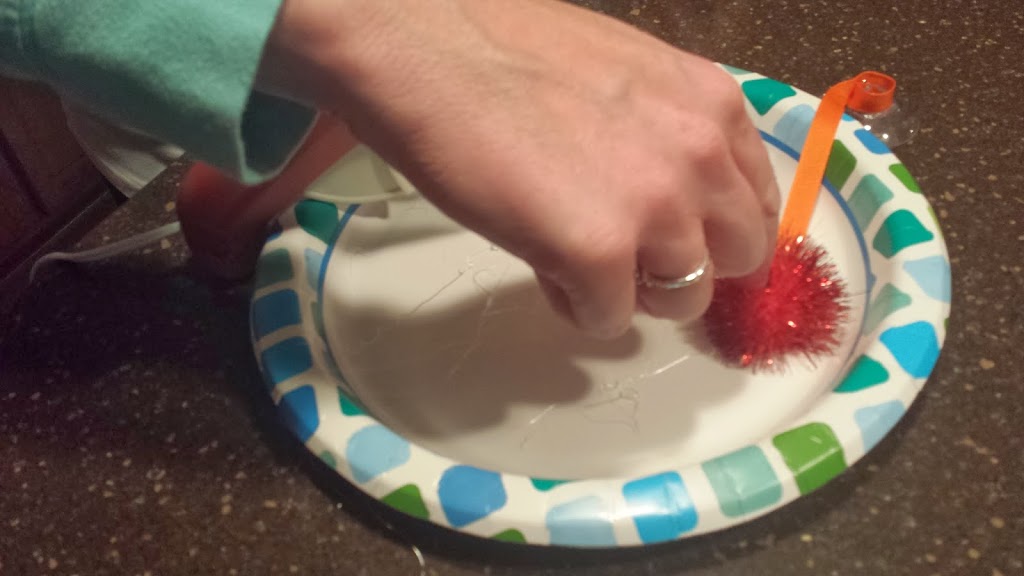 7.  Let everything dry and you have your toys!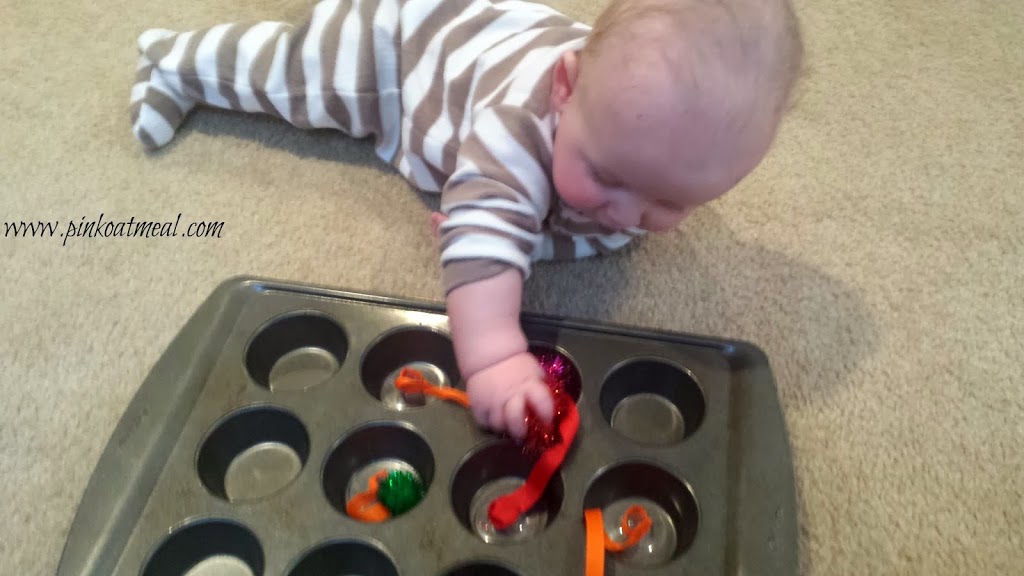 So very simple and so very fun.  It gives babies the opportunity to work on grasp and pull all the while playing.  I'm always sure when C utilizes this it is supervised play as I wouldn't want this going in the mouth and choking and lots of things go in babies mouths! Add some extra toys to the muffin pan for opportunities for your baby to move toys in and out of the pan and experience the noises and different toys.  Have fun!