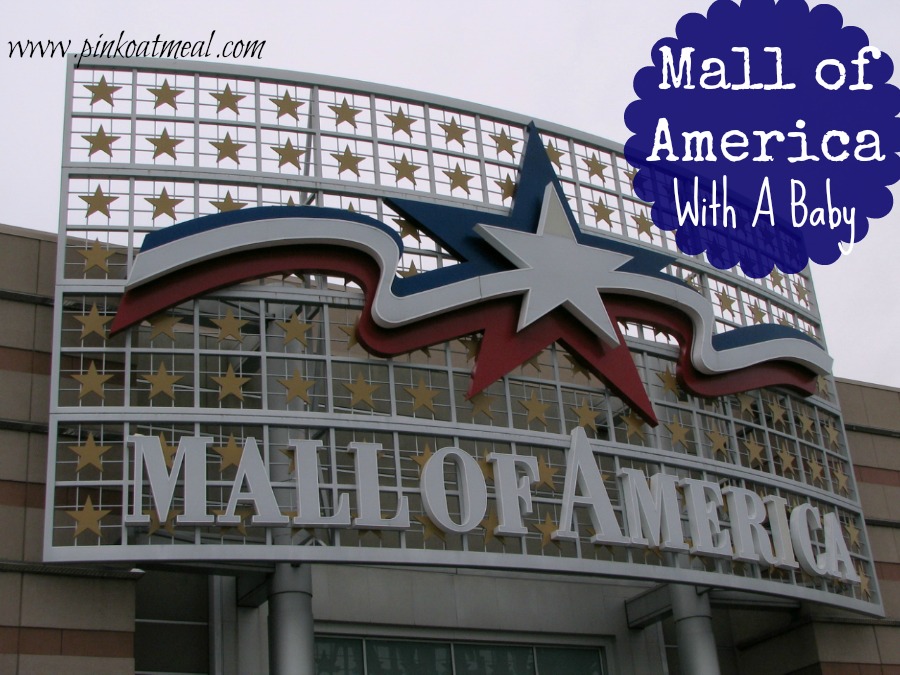 Yesterday I spent part of the day with my aunt and C at Mall of America.  We went there to walks and shop around a little.  This resulted in going out to eat and buying desert as well – so much for our good intentions. We were there for about five hours!  A big part of our time was spent going into stores to get our Shopkicks (that is a story for another day).  C and I have to come to the mall often as a place to get out and so I can get some walking in now that the weather is so cold in Minnesota.  It has been a nice resource especially since it is so close to where we live.  It made me think back to when I first ventured out to the mall for the first time. As a new mom I really didn't want to end up stuck in the house 24 hours a day with a brand new baby.  I was determined to get out, however I was also really nervous.  I barely knew what I was doing with my new baby at home, how on earth was I going to go out with this baby and know what I was doing.  On top of it I was nursing him.  I didn't want to be stuck on a timeline where I had to be home every three hours so he could eat.  It was a lot to figure out as a brand new mom.  I spent a lot of time googling trying to figure out where I could nurse and change a baby while there.
Now after having been to Mall of America several different times here is what I have found as options and my favorites.
Restrooms
There are several different restrooms throughout Mall of America that offer a place to change a baby.  I really haven't seen a nice place to nurse in the restrooms.  I am sure you could always go in the stall.  Nursing in a bathroom stall isn't for me so I have not done that.  The problem with the restrooms is that they are often crowded.  There is a family restroom in Nickelodeon Universe that may be the better option if you need to nurse.
Department Store Lounges
Macys- Macys has a mother lounge on its first floor.  I have used this lounge before in the past.  It is fine to use but a little run down.  The chairs are hard and last time I was there could have used a little cleaning.  The nice thing is it is private.  There is a little changing area to use as well but as always make sure to bring your own changing pad.
Nordstroms- Nordstroms has a nice mother lounge on the third floor.  It has nice cushy chairs as well as a great padded changing table with sink to change your baby.  You can purchase changing pads there for a dollar or bring your own.  This has fast become my favorite place to go and nurse.  It is private, comfortable, and what I found to be the cleanest.  I love that the changing surface is padded and that their is a sink right in the changing room.  It can get crowded in here especially on Tuesdays due to Toddler Tuesday.  When I visited the room yesterday I was the only in there the whole time which was wonderful!
Carters
I had read online that Carters had a place to change and nurse a baby.  I talked to one of the gals who worked there.  She said with the recent remodel of the store they no longer have the changing or nursing area in the store.
Dressing Rooms
I suppose this would be an option in most any store you go to if you so choose.  I know that at Destination Maternity (located next to Macy's) they are great about any mom that needs to nurse in their dressing rooms.
Restaurants or Benches
This is always an option too for anyone who is okay with this. There are benches throughout the mall and plenty of restaurants to sit in and nurse. I am finally starting to get better about public nursing when I have too.  At this point I am still most comfortable in a more private setting but will nurse in public if I have too.
Ultimately I now use Nordstrom's mothers lounge everytime I go to Mall of America.  I love the privacy and I also really like that I can feed and change the baby all in one shot.  Going out to the Mall of America for "exercise" has become an easy trip for C and I and I'm sure we will continue to go throughout the winter.  I can just see my husband shaking his head now!
Here is a pic of the little shopper yesterday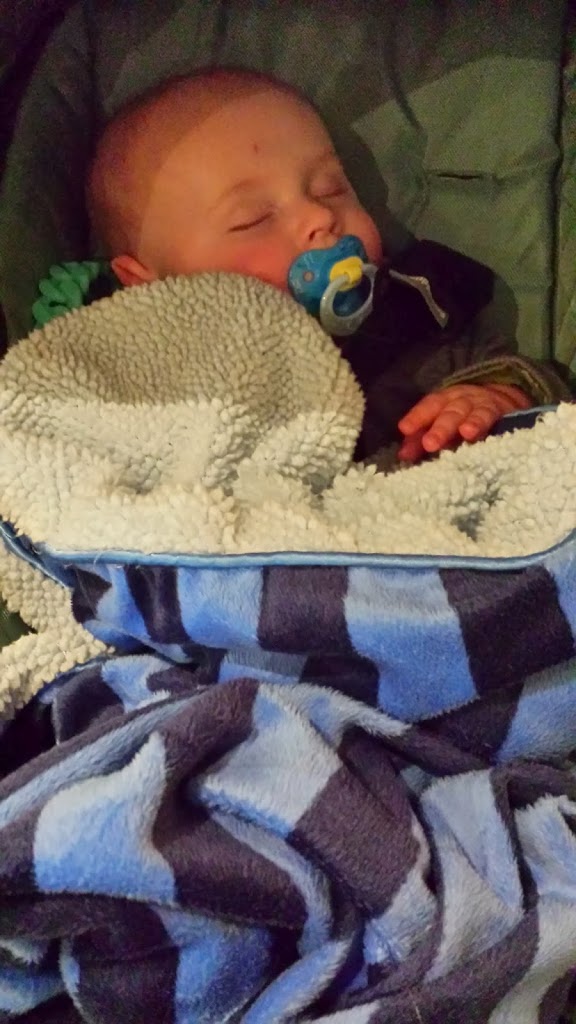 Best little shopper ever!
photo credit: cliff1066™ via photopin cc  with overlay and writing added to image