Since C was about 2 months old I've wanted to make a keepsake shadow box.  I wanted to put in it some of that stuff from the first few days that you want to remember, but just don't know what to do with it.  So, for the past year I've had his keepsakes in a pile, literally a pile.  For the past 3 months I've had the shadowbox.  I finally made the shadowbox now that he is 14 months old!  It turned out so cute and is quite simple to make.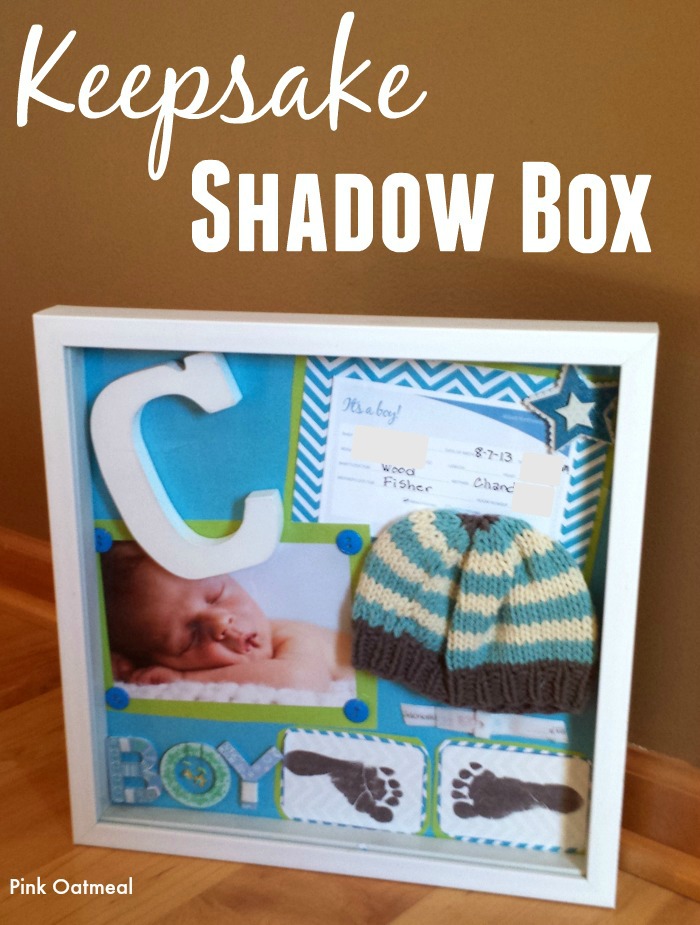 First, you need to figure out what you want in your shadow box.  For me, it was the stuff I didn't want to lose, but really had no idea what to do with it.  I also wanted to get his little knit cap in the box as I paid far to much for it, but I couldn't resist it.  I felt the keepsake wasn't complete without a little picture of him.  I wanted a few little things to dress it up as well like the scrapbook embellishments and the wooden C.  I opted for scrapbook paper to add a little flare.
Once you've decided what you want in your box you need to decide how you want to arrange it.  I laid it all out on my scrapbook piece of paper before I started adhering anything so I could get an idea of how it would look.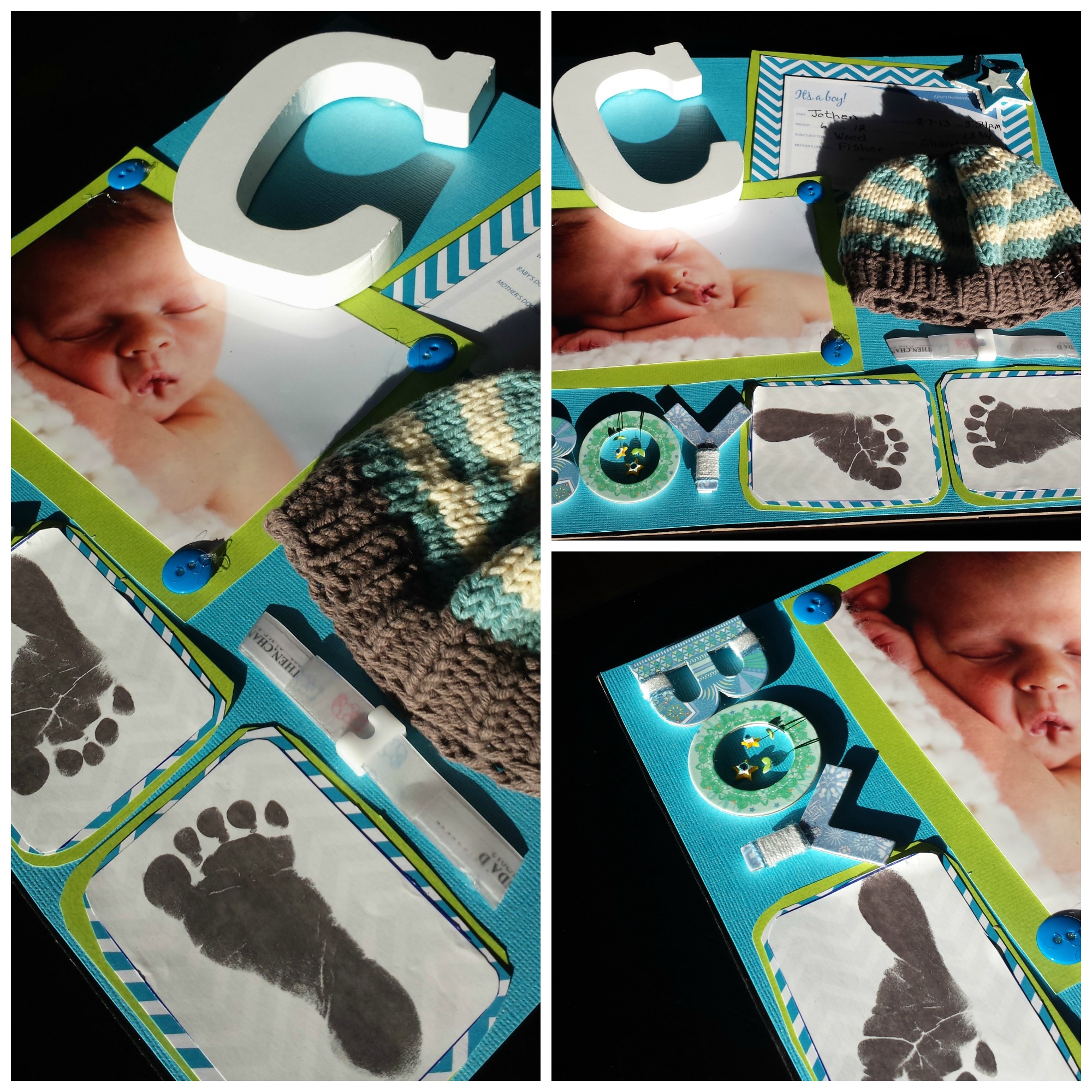 Once it's all laid out you can begin to adhere the keepsakes.  First, I adhered the scrapbook piece of paper to the back of the box with double sided tape and went from there.  I adhered everything with either double sided tape or hot glue.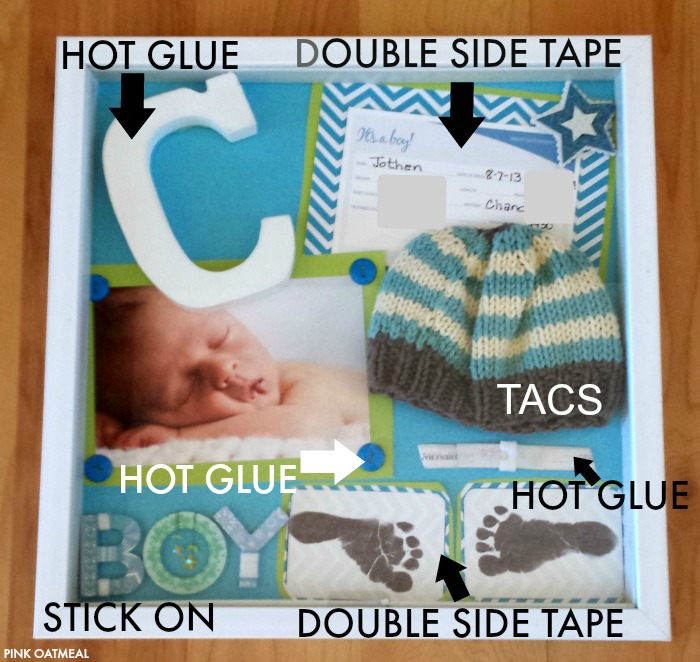 I had the entire project done within 30 minutes.  C's keepsake box is on display in his room.  Finally done!  Better late than never!
I WANT TO HEAR FROM YOU
Let's connect!  Pink Oatmeal is on Facebook, Pinterest, Twitter, and Instagram!
YOU MAY BE INTERESTED IN
My store at Pink Oatmeal is full of ideas to get the kids moving at home, in the classroom, and in therapy!  If you prefer Teachers Pay Teachers you can find me there too!