The research is out there. We all know how important it is to incorporate physical activity and learning. Just think of these stats. Active kids are 20% more likely to earn an A in math or English. In active kids standardized test scores increased 6% over 3 years. Just One Physically Active Lesson Creates a 13% increase in a child's physical activity for the week and a 21% decrease in teachers time managing behaviors. – WOW! Morning meeting is the perfect time to incorporate this. It's a great way to get the kids engaged from the start of the day. Check out these fun ways to move for morning meeting!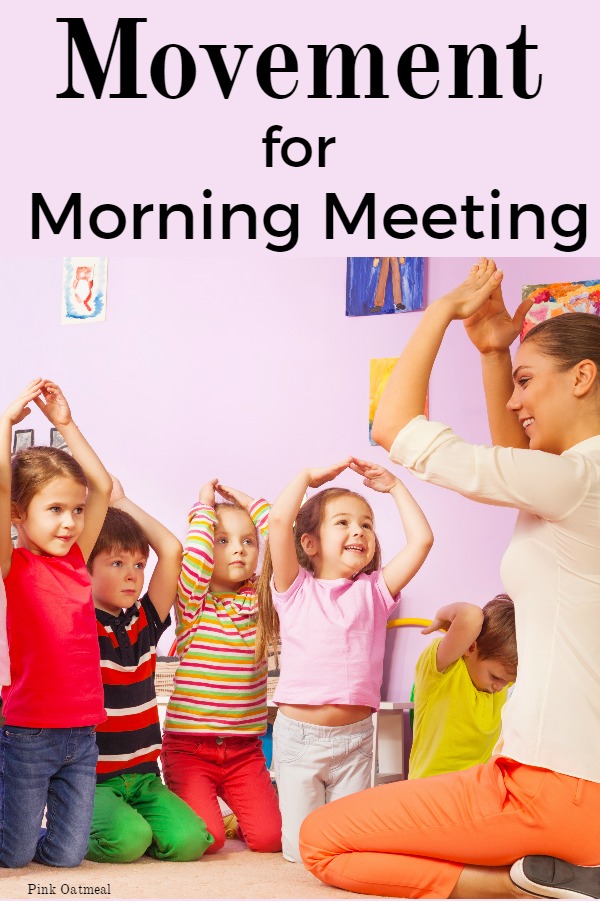 Morning meeting often times consists of many different pieces. Going over the calendar, the weather, possibly the letter of the day or week are generally all a part of morning meeting. Adding a little movement to morning meeting can make this even more fun and engaging for both you and your students!
Movement Into Calendar Time
When doing the calendar you often talk about the month, week, and day. Using the date as repetitions for a movement is an easy way to do this.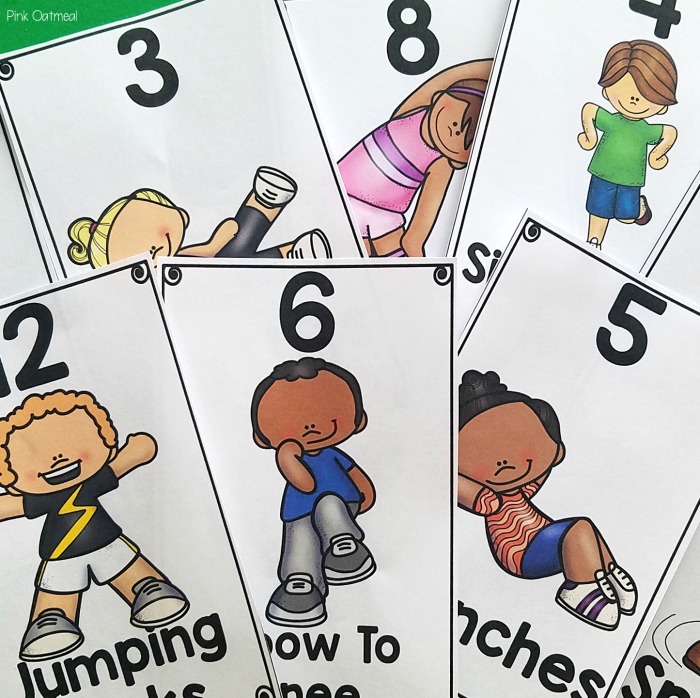 My mom experimented with Moving With Numbers cards as part of her calendar time (she now uses them everyday). She said it was quite a hit! She also loved how it engaged all of the kids and they were all participating and learning. They would pick the card associated with the number on the calendar and they would perform the action. It was a great way to make circle time even more active and work on movement with number associations.
The great thing about moving with numbers is you don't need a huge space to make movement possible during your calendar time. Many of the moves are simple but effective. The students may be jumping, twisting or performing jumping jacks. You will be sure to have happy students!
Movement For The Weather
Many different morning meetings discuss the weather! Wouldn't it be fun if you could get the kids moving in relation to the weather and increase the classroom engagement? You have to try out Weather Themed Yoga (see all the ideas here)! It's a fun way to incorporate movement into any morning meeting. I promise you don't have to be familiar with yoga to do these. There are detailed descriptions and the pictures of the kids doing the poses are self explanatory! Your class will LOVE them! Find Weather Themed Yoga in the shop.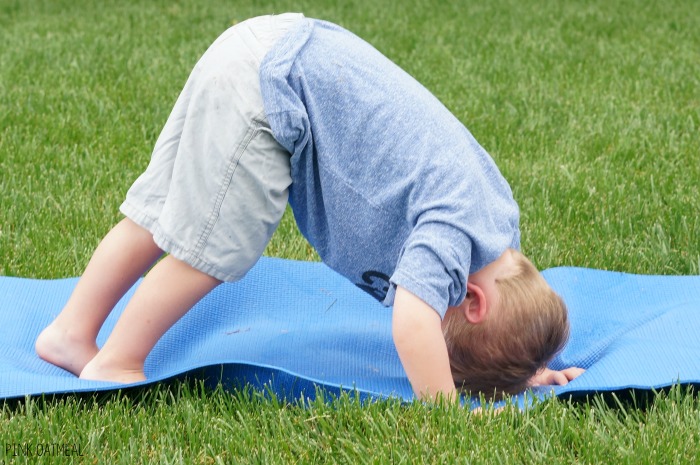 If you prefer a digital approach, another fantastic way to talk about the weather during morning meeting is with the weather movement game.
SEE THE WEATHER MOVEMENT GAME
Incorporating Movement With Letters
Do you do a letter of the week or letter of the day? Why not add a little movement to this? Pink Oatmeal has several different ideas for adding movement to the alphabet.
CHECK OUT ALL THE ALPHABET RESOURCES FROM PINK OATMEAL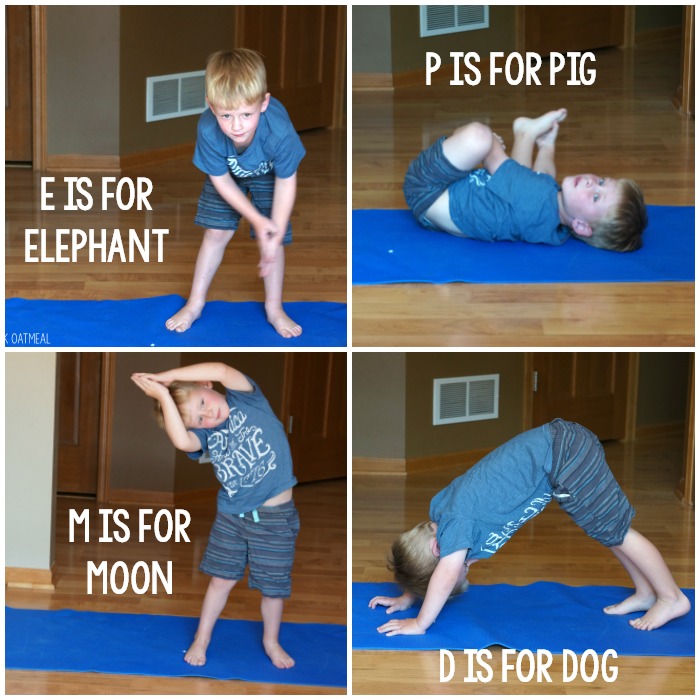 Adding these simple yet effective movements to your morning meeting is the perfect way to start off the day getting in that much needed physical activity!
More Movement Resources For Morning Meeting
Get your hands on these other fun and engaging resources that would be amazing to create movement during your morning meeting!
Click on the NAME link to get a full detailed view of everything included in the resource below!