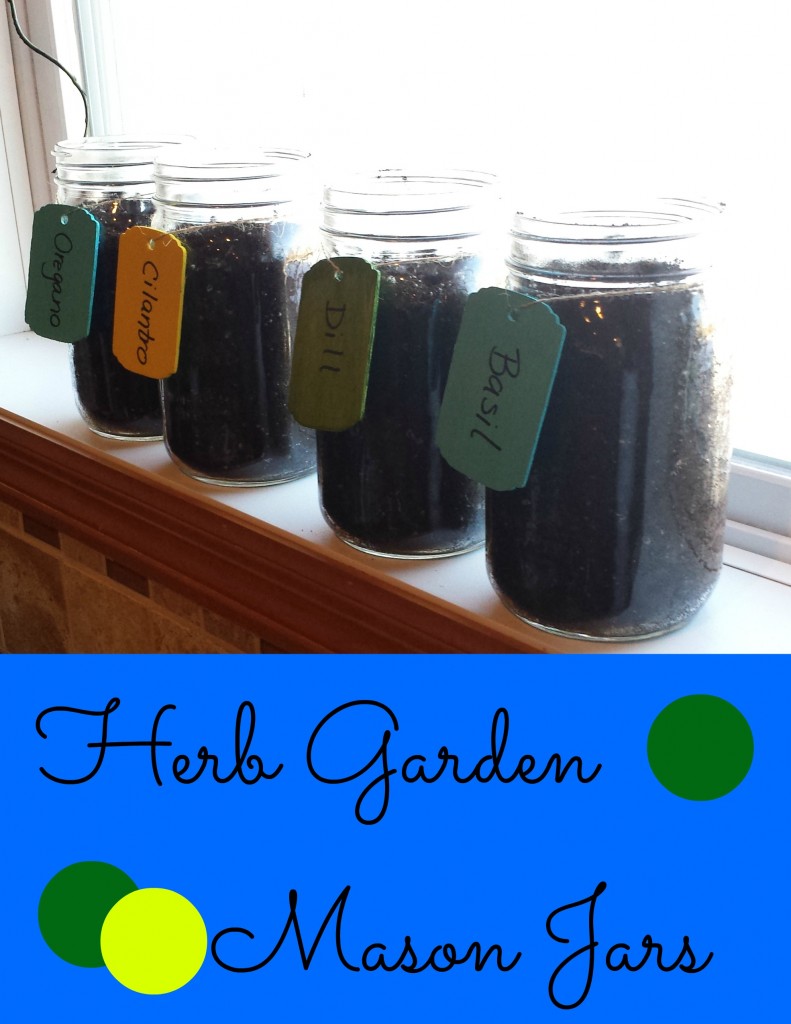 Even though it is "Spring" it doesn't feel like it around here.  I'm trying not to dwell on the fact so I thought I should do something about it and start my herb garden.  I need a little indoor garden to help with thoughts of warmer weather.  I have always wanted to have a herb garden in mason jars.  I love the look of mason jars and thought they would be easy to have inside and be able to transition them outside.  You see different ideas all over Pinterest.  I just wanted simple jars on my window sill for now with the potential to do something else if I decide to.
You just need a few basic things to make a herb garden in a mason jar
1. Mason Jars (the number depends on the number of herbs you plan to plant)
2. Soil
3. Seeds
4. Wooden Tags (I got mine at Michaels for 29 cents)
5. Paint
6. Sponge Brush
7. Sharpie
8. Ribbon, twine, string – whatever you would like to tie the wooden tags to the mason jar.
Be sure to have a plan when choosing your herbs.  If you plan to start them inside like I do with the potential to transplant outside into a larger pot you can do most anything.  For example, dill would not survive in a mason jar for a long period of time as it gets to large.  I plan to transplant it when the weather permits.
1.  First I filled my jar with soil.  I chose organic potting soil as I like to grow my food organically.   I then planted the seeds according to the directions on the seed packets.  I also chose organic seeds.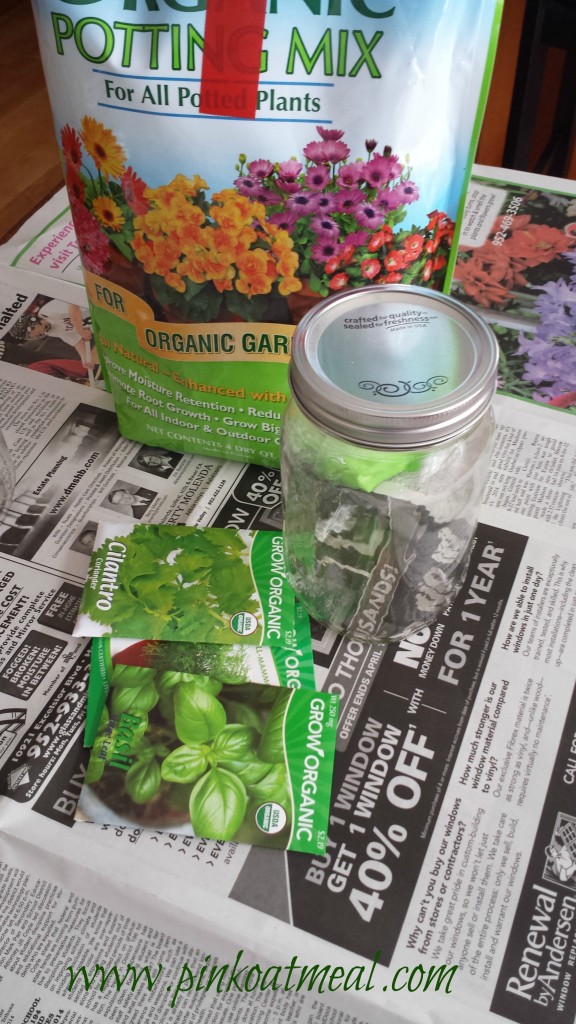 2. Next I added enough water just to soak the soil.  I literally could have stopped right there but I wanted a way to label them.
3. I found wooden labels that already had a hole in them at Michaels for 29 cents a piece.  I wanted to add a little pop of color to the labels so I decided I would paint them with outdoor paint that I already had at home from my previous mason jar project.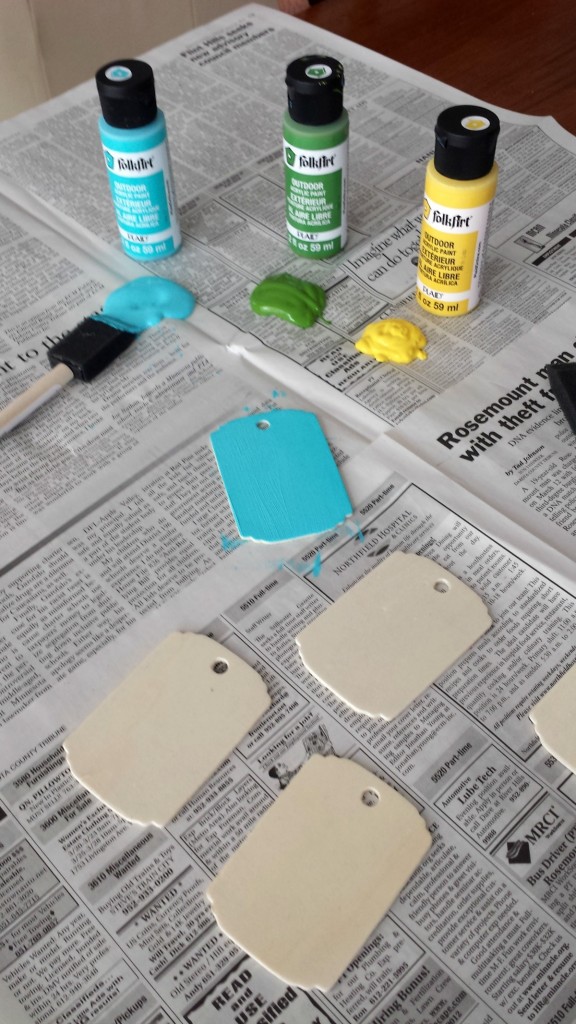 4.  I used a sponge brush to paint the wooden labels.  I learned that less is more and very little paint was needed to cover the labels.  I painted one side, let it dry and then painted the opposite side.
5.  Once the paint was dry I wrote the names on the labels of the corresponding herbs with a sharpie.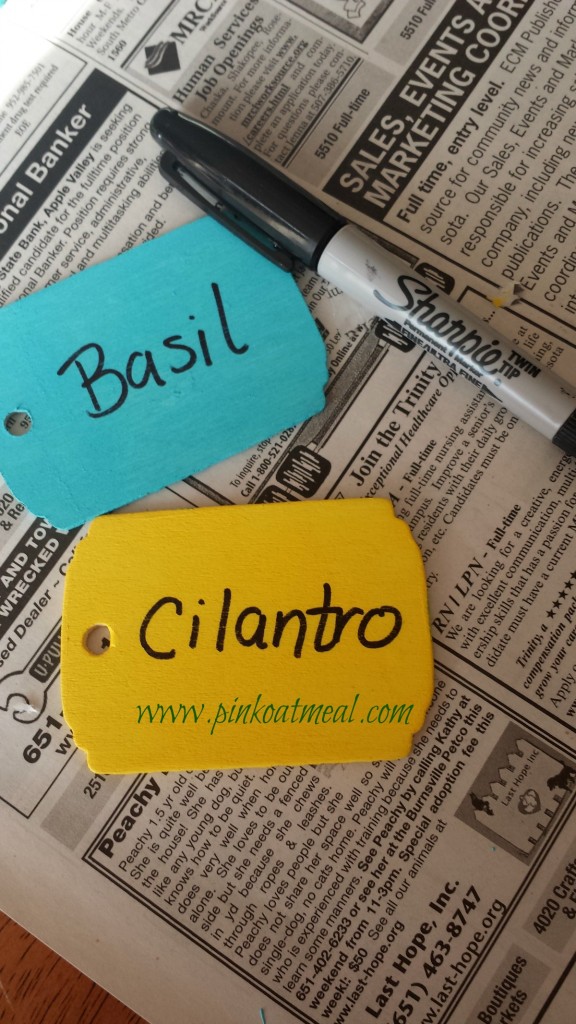 6.  Finally I tied the tags to the corresponding mason jar.  I used some extra strands of  burlap that I had laying around. I think that a twine would be really cute with the jars too.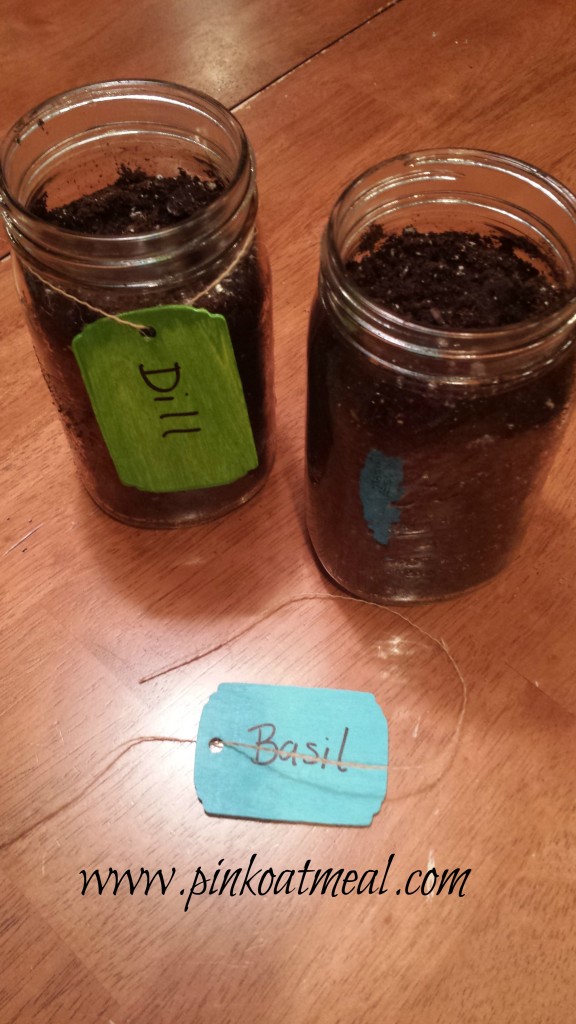 7.  I placed them in my window and I now have my starter herb garden in mason jars!  I now just have to wait for them to grow!