I have been on a crazy organizing spree the last few days.  Our closets and a few of our cupboards are absolutely driving me nuts.  I can't find anything and it looks like something exploded.    So, I finally took it upon myself to do something about it.  I started with our closets which were needless to say an absolute disaster and really non-functional.  Since cold weather is around the corner in this part of the country, I wanted to conquer organization of our winter hats and mittens.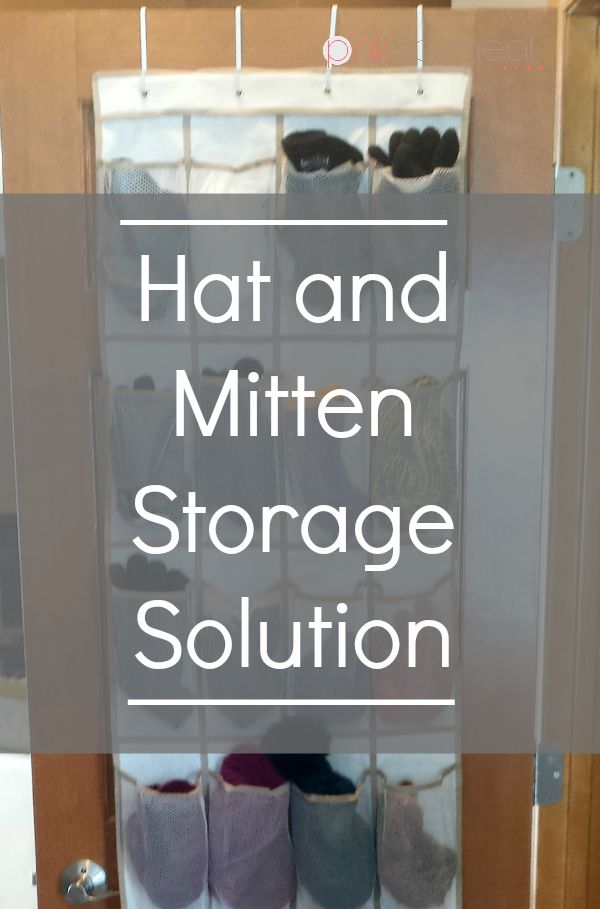 Hat and Mitten Storage Solution
Let's begin with my original attempt at organization.  Complete disaster right?  There were even hats and mittens on the floor!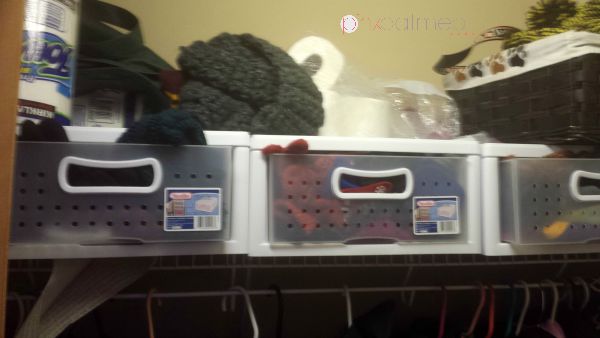 The solution was as simple as an over the door shoe holder.  I LOVE IT.  Finally, a solution that is working.  Mittens are matched, fabulous.  We can see where everything is, awesome.  It is easy to reach and easy to put away, even better.  Now my closet no longer looks explosive.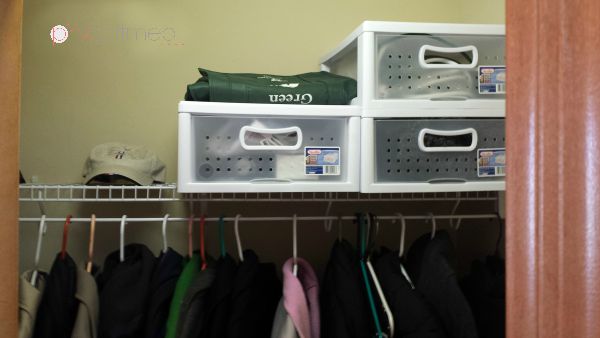 My old organization bins have been put to better use like storing extension cords and vacuum cleaner parts that we don't use on a regular basis.  If you are sick of searching for cold weather gear you absolutely must try this.  Huge headache saver.  Now here is hoping to a quick and painless winter!