I finally had some time to breathe last weekend!  The beginning of the school year has been crazy for me.  I decided to tackle the task of freezing apples for the year.  Honestly, I never even considered freezing apples until last year. My mom mentioned that she had done it and it was easy.  So, I tried it and we had apples for cooking all the way until March!  I'll likely be an apple freezer for life.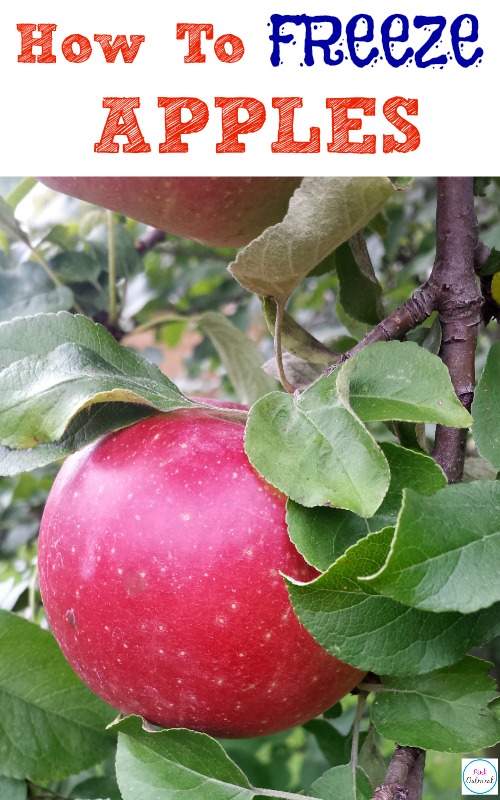 This post may contain affiliate links.  I only recommend products that I love or personally use. 
Our tree was more than generous when it came to apples this year. One branch of the tree filled up a large bowl!  I'm grateful for all the apples, however, after my weekend of cutting apples I'm a little appled out.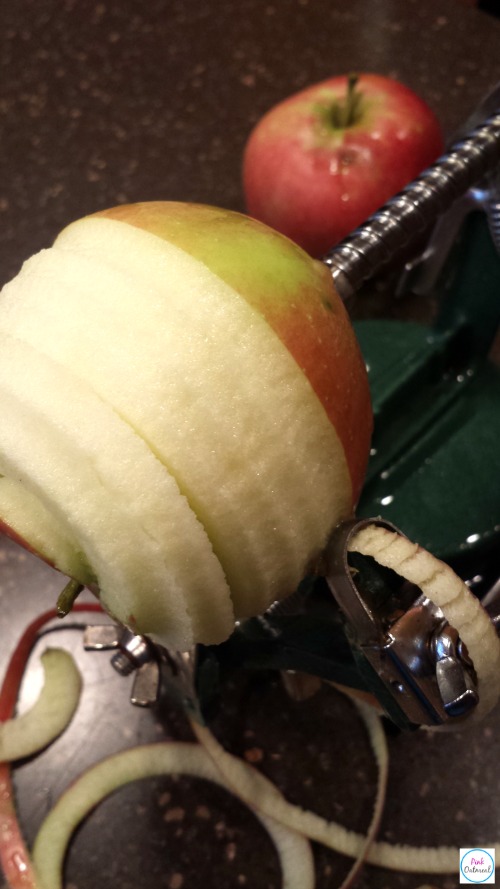 An absolute must to making your life easier is getting an apple peeler and cutter.  They really aren't too pricey and you save a ton of time! My apple peeler looks similar to
this one
 My grandma actually gave it to me, I think she bought it at a garage sale!  Of course you can always peel the apples and cut them up yourself, however using the apple cutter is much easier.  When you are cutting up your apples, cut them how you would like to use them.  That way you just pull them out of the freezer and they are ready to go.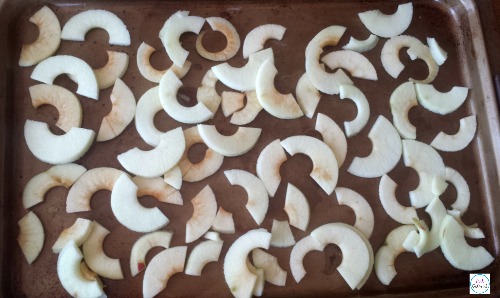 Next, I stick the pieces I cut up on a cookie sheet and stick them on the freezer to freeze.  This step prevents them from freezing together in the bags resulting in clumps of apples.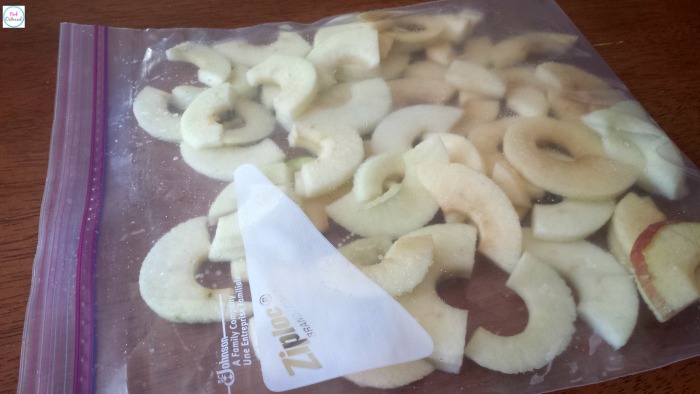 Once frozen, go ahead and bag them in a freezer bag.  Write the date on the bag and you're done!  It's that simple! I don't worry about the little browning that takes place when I cut up the apples.  If that is something you like to avoid there are plenty of suggestions out there on how to keep apples from browning.  Happy apple freezing!
I'd Love To Connect
I'd love to hear what you have to say.  Let's stay connected!  You can find me on Facebook, Twitter, Instagram or Pinterest!