It's no secret that we love to play with water around here.  Our water table has been in use this summer and fall…so has the dog dish.  This past week we added a little fun to our water play.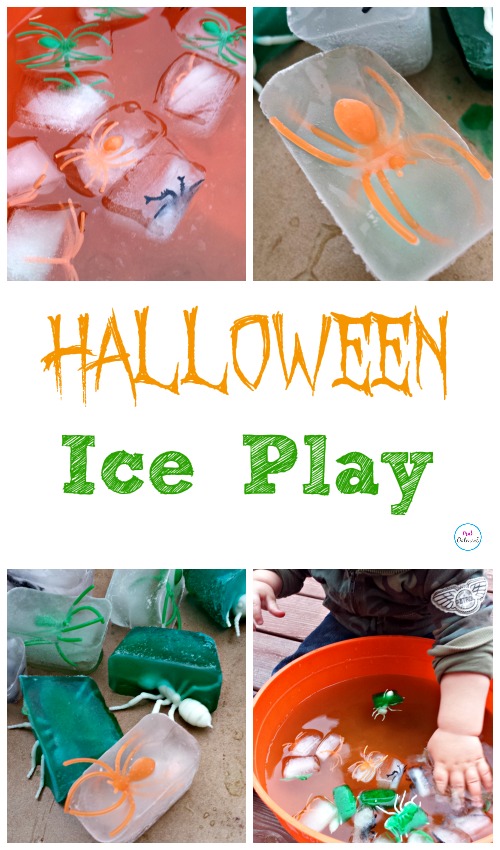 I recently picked up a bunch of Halloween themed spiders, flies, and bugs in the dollar aisle.  I planned to use it at school for a few games with the kids.  C saw it when I was pulling it out of the bag (the kid doesn't miss a thing anymore) and wanted to play with my Halloween bugs.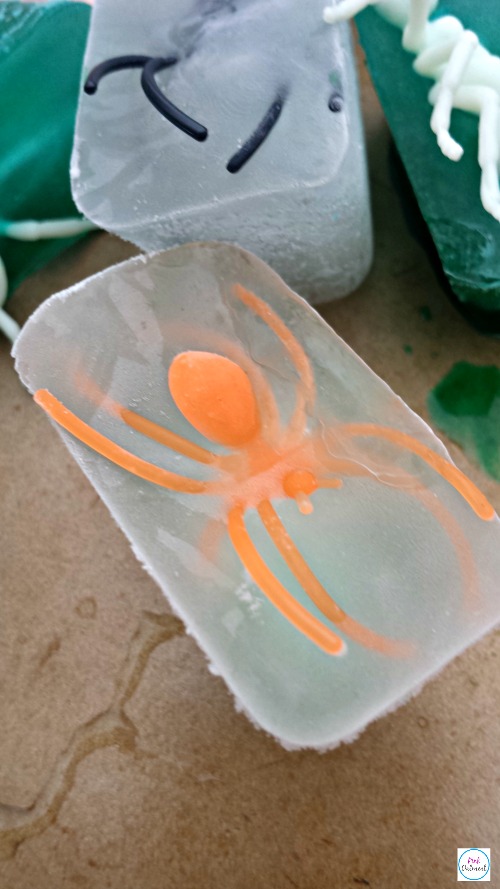 Since the weather has been so nice I decided to freeze the critters in ice cube trays.  This way we could combine the love of water play with the bugs.  I simply filled up the ice cube trays with water and dropped the bugs in.  I made sure to have some cubes where the bugs stuck out a bit so that C could explore them a bit more.  I added green food coloring to a few of the cubes but this is totally optional.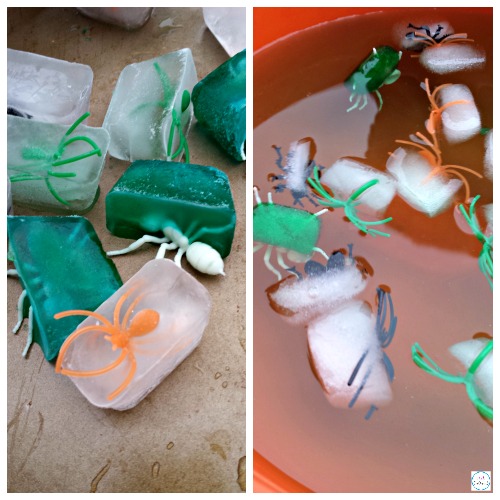 We played with the cubes on a cookie sheet and in a bowl of water.  Just take into consideration that in the bowl of water they are going to melt much faster and you will soon have floating bugs.  It would be easy to add utensils into the mix too.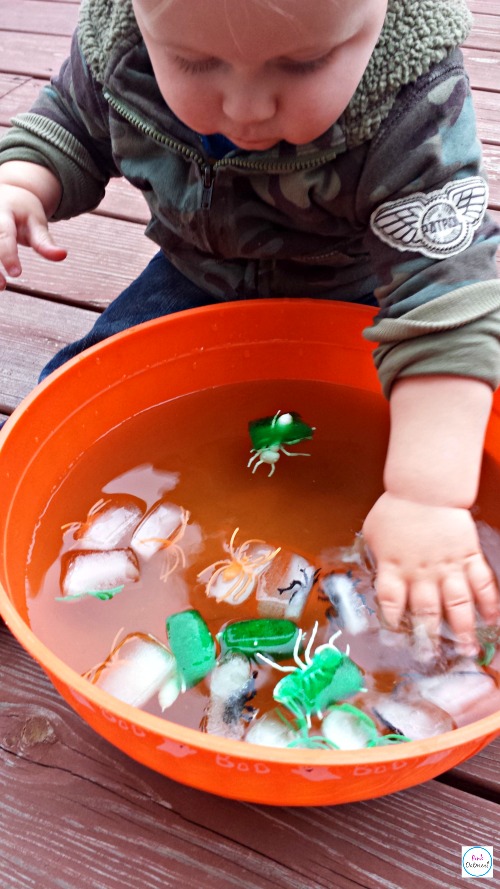 Remember that playing with water is always lots of fun but must always be supervised.  Have fun with your Halloween ice play!
I Want To Hear From You
Let's connect!  Pink Oatmeal is on Facebook, Pinterest, Twitter, and Instagram!
You May Be Interested In
My store at Pink Oatmeal is full of ideas to get the kids moving at home, in the classroom, and in therapy!