I'm always looking for ways to motivate my students that I work with in school.  There are many different ways to try to encourage kids to walk, but for some of them I needed to be a bit more creative.  The kids are working hard and motivation is key!  I came across a post about Jingle Bell Ankle Bracelets by Twodaloo and I knew I found exactly what I was looking for to help motivate some of my students!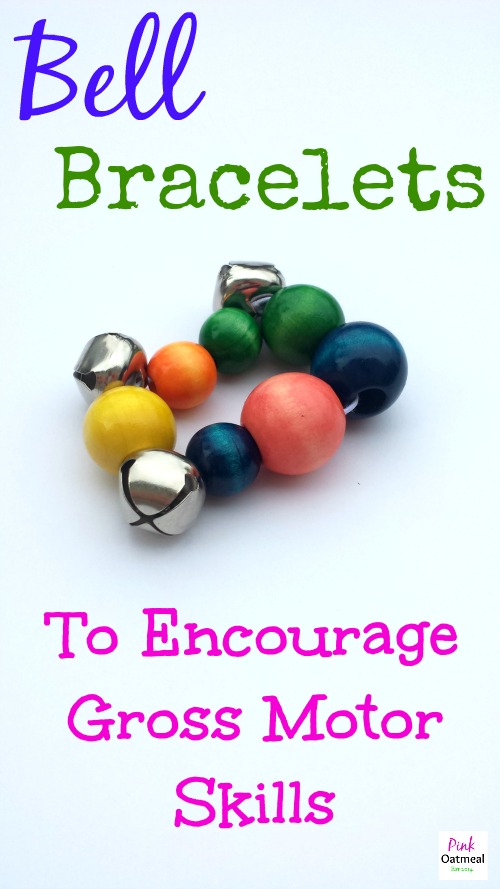 I made  a few bracelets as described by Twodaloo.  I didn't actually dye the beads, I bought them already done for me!  They looked like this (affiliate link).
They worked perfectly as ankle bracelets.     It was an awesome cause/effect relationship with the bells ringing when the child took a step. Of course, it depends on the child and their needs.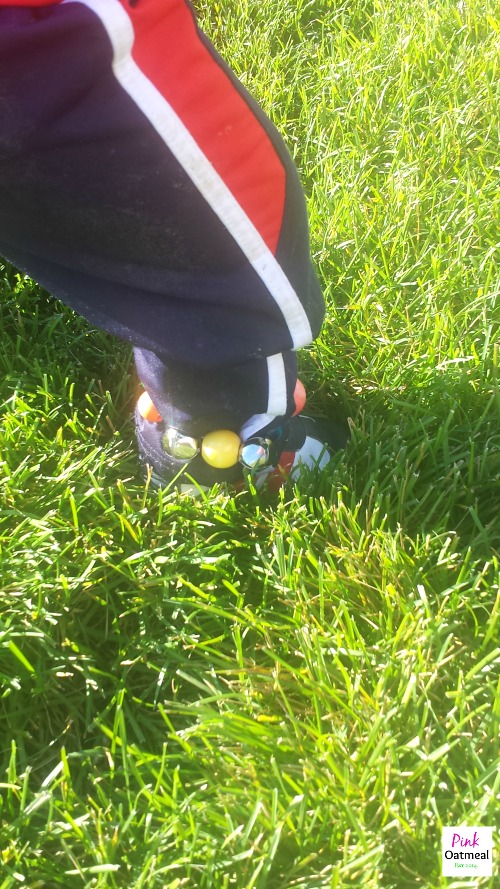 I've tried other bells before but haven't had much luck.  I was trying to tie them to laces or they wouldn't jingle or I couldn't find a good way to put them on at all. These are far more fun too!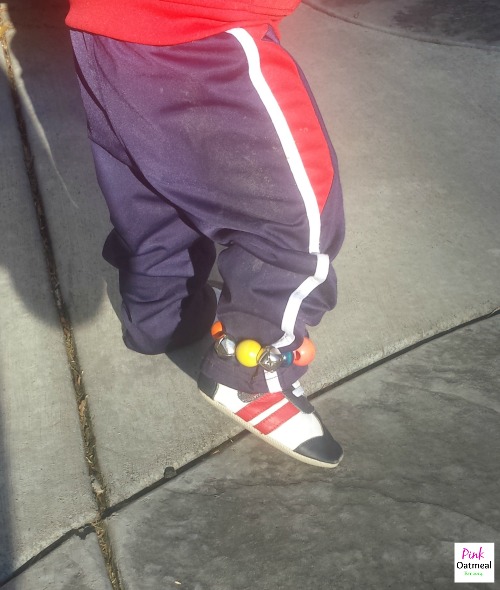 They aren't just for therapy either!  
The new walker at my house sure had fun walking around with his bells on.
Even those that have been walking for quite a while would probably get a kick out of having bells on!
You May Be Interested
Check out my store!  It's full of ideas for physical therapists, teachers and parents to incorporate movement with learning!
I'd Love To Connect
I'd love to hear what you have to say.  Let's stay connected!  You can find me on Facebook, Twitter, Instagram or Pinterest!