Closet dividers were one of the easiest and most helpful projects I did for C's room. I was going through his closet today removing some of his small clothes (he is growing way too fast) and was putting away some closet dividers.  I started thinking about how everyone should really have these!  I am able to just pull his small set of clothes out and slide over the next.  Very easy and keeps things nice and organized!  I made his with a jungle theme since his room had "animal accents."  The nice thing about these is they can be customized however you want and they are so easy.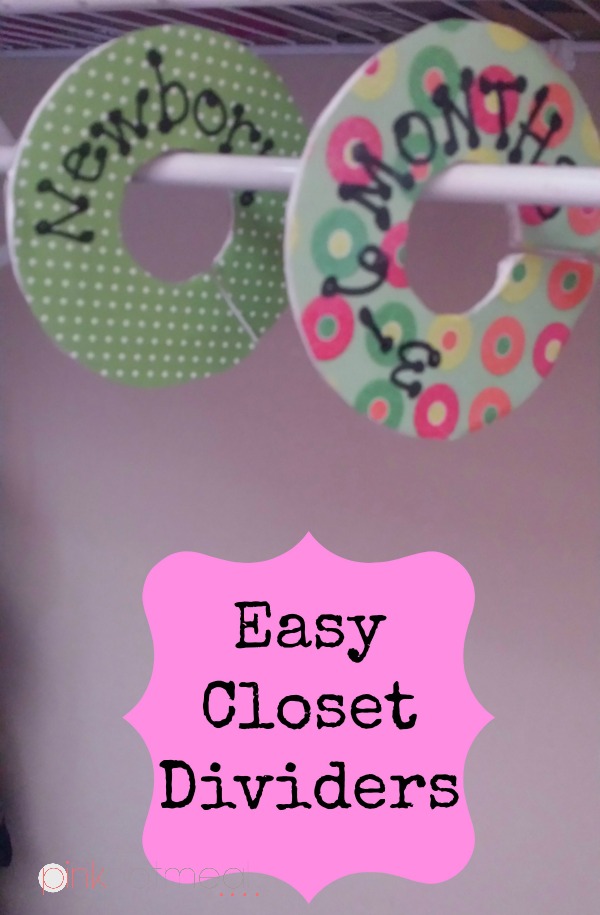 What You Need
Rack Dividers
/Disks (Affiliate)
Scrapbook Paper (whatever color/theme you would like)
Hot Glue Gun
Pencil
Sharpie
Start by tracing the shape of the rack divider on the back of the scrapbook paper.  Trace it twice – one for each side of the divider.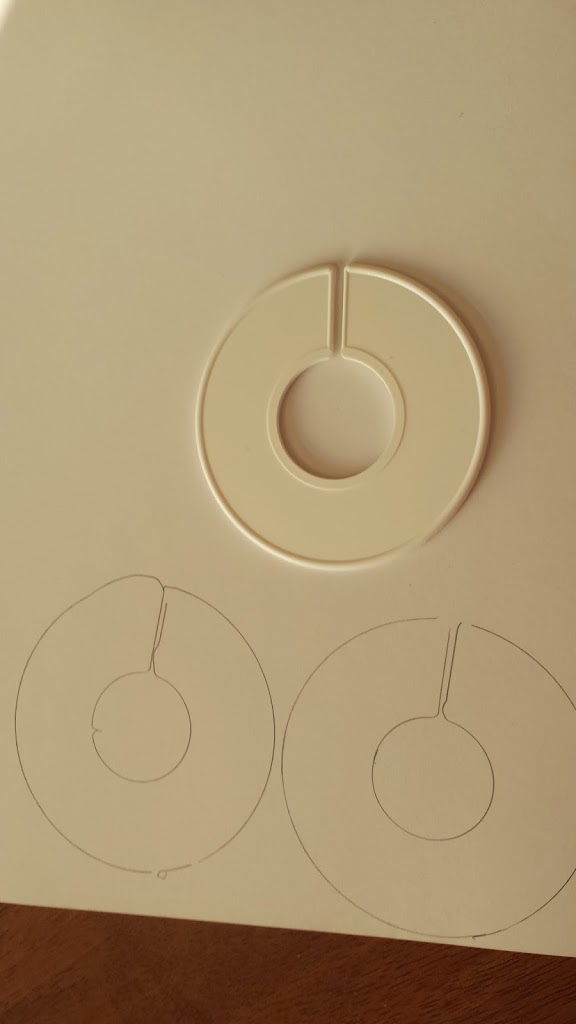 I cut both sides out and made sure that they fit the rack divider.  I made any tweaks I needed to before gluing.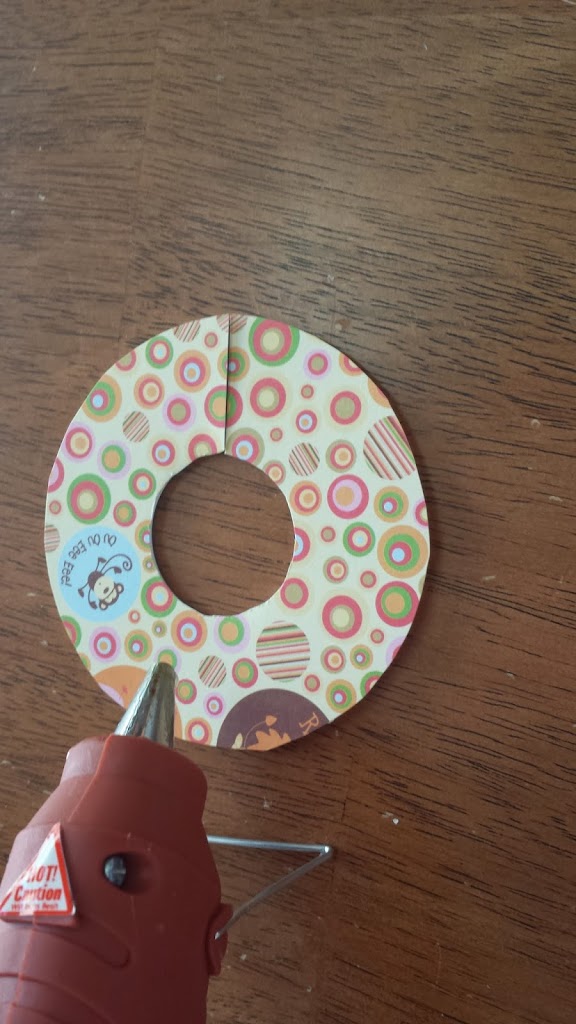 I used a hot glue gun to adhere the scrapbook paper to both sides of the rack divider.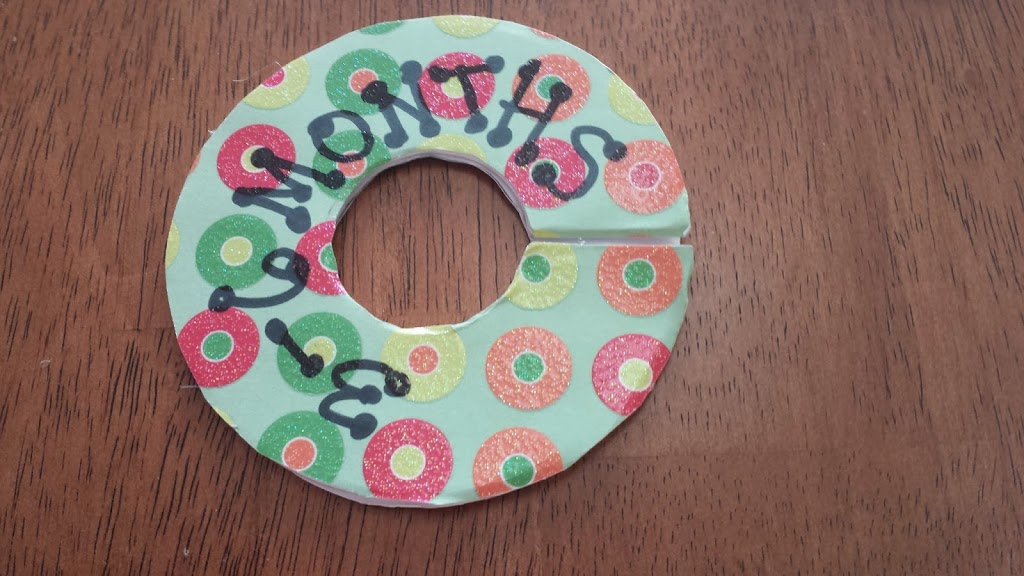 Finally I added writing to the disc.  You can add any decoration your would like at this point  I just used a black sharpie! Easy peasy and ready to go for the closet.  They would make a really nice baby shower gift as well.
More Baby Tips
More Baby DIY Projects
 I WANT TO HEAR FROM YOU
Let's connect!  Pink Oatmeal is on Facebook, Pinterest, Twitter, and Instagram!
YOU MAY BE INTERESTED IN
My store at Pink Oatmeal is full of ideas to get the kids moving at home, in the classroom, and in therapy!  If you prefer Teachers Pay Teachers you can find me there too!