It's so very cold out there and I'm so glad I don't have to go out in it today!  A day like today definitely calls for a warm treat.  This homemade hot fudge recipe has been in my family since I can remember.  It was an absolute favorite of mine growing up.  If I could choose what was for dessert one night this was always my number one choice, and still is.  I of course have tweaked the recipe a bit as I got a little older as I tweak basically everything to make it mine.  I've mentioned before that we really try to "know" what is in our food that we eat.  I guess that includes our desserts.  There is NO WAY I would ever buy bottled chocolate syrup/fudge treat after having this.  I know exactly what is in it and it is WAY BETTER then anything you buy at the store or restaurants for that matter!  I will warn you that if you are highly concerned about calories this may not be for you, but if you are so worried about calories you probably wouldn't be seeking out a hot fudge recipe.  Here it is very simple but extraordinarily tasty!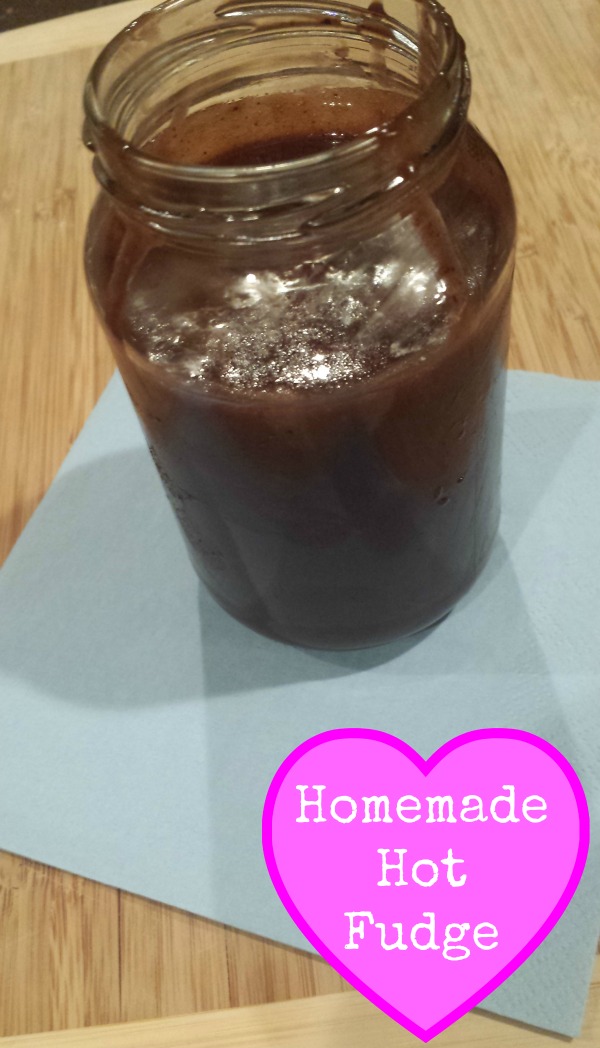 Homemade Hot Fudge
1 cup of white sugar
1/2 cup of brown sugar
1 stick of butter
1/2 cup of milk
Just a little less than 1/3 cup of cocoa
Put all together in a pot on the stovetop at a medium/high setting.  Stir to mix all ingredients.  Continue to keep a close watch while stirring occasionally.  You may need to use a whisk to get the cocoa better combined, you may not.  Bring hot fudge mixture to a boil and remove from heat!  All together should take you about 8-10 minutes to whip up the most delicious hot fudge you have ever had.  I recommend refrigerating to keep the hot fudge good for a few days of use!
This sweet treat goes great with ice cream, over fruit, over brownies etc.  The sky is the limit with this tasty treat.  Trust me once you make this you will never go back to your old store bought junk.  Enjoy and everybody stay warm!