Peanut butter oatmeal balls are quite possibly the best snack invented. Sometimes called energy balls they are delicious. I have seen different recipes similar to this floating around before, but I had to write my version of these scrumptious snacks down.  Like I have said before we are really trying to work hard on "knowing what we eat" so when I had Cade I wanted simple, quick, foods that were not processed.  These snacks were what saved me during those first few weeks!  I was absolutely starving those first few weeks after having a baby.  I had heard plenty about nursing but no one told me how hungry I would be!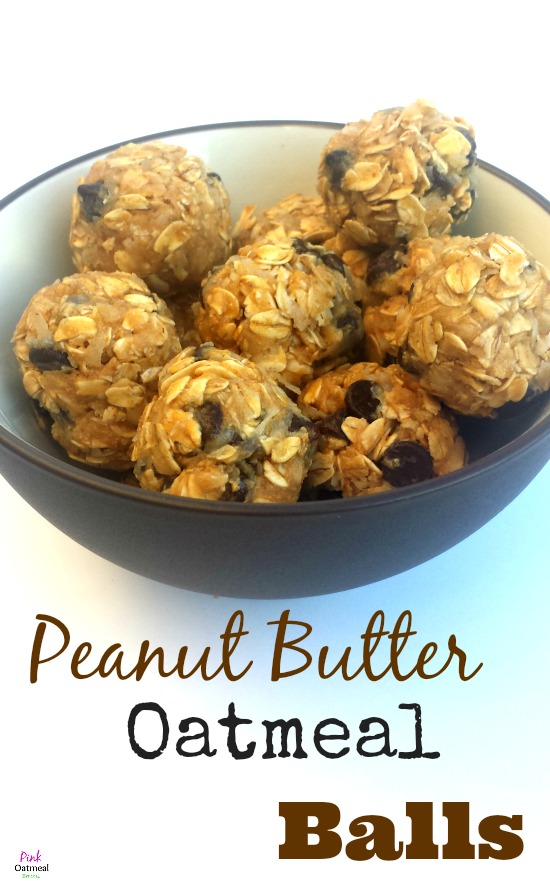 Peanut Butter Oatmeal Balls
1 cup of Oatmeal
1/2 cup of honey
1/4 Cup of Coconut (This is optional and I don't always use it)
1/2 cup of peanut butter (make sure it is the creamy kind)
1/4 cup of ground flax meal – love me some omega 3's
1/3 cup chocolate chips (more or less is your preference)
Mix It Up
I put it all together in one big bowl and mix.  I then form them into balls and put them in the refrigerator to cool. Sometimes I eat a bit too much before they even get there.  By forming them into balls it helps me with my portion control.  If I really get a wild hair I will sometimes replace the chocolate chips with the mini baking M&M's. Easy, delicious, and you know what's in it.  Pretty hard to replace this snack!
This is an absolute
post-baby must-have.
 Make a bunch and freeze them before baby comes!  You'll be glad you did!
Give Them As A Gift
I've started to give these out to my new mom friends as a gift (but it would be a good gift for anyone!) .  Not only do I make them a bunch but I send them the ingredients in a jar.  Check out how I do it! 
More Nummy Ideas