Do you ever take a deep breath to relax?  Do you ever feel like your kids need to do this too?  This stopping what you are doing, taking a deep breath and re-centering can be effective!   I know I'll often times have my 3 year old "take a few deep breaths" when he is "losing it".  Here are 4 of my favorite calming yoga poses for kids that I like to use.  They are easy to do and a good place to focus on those few deep breaths!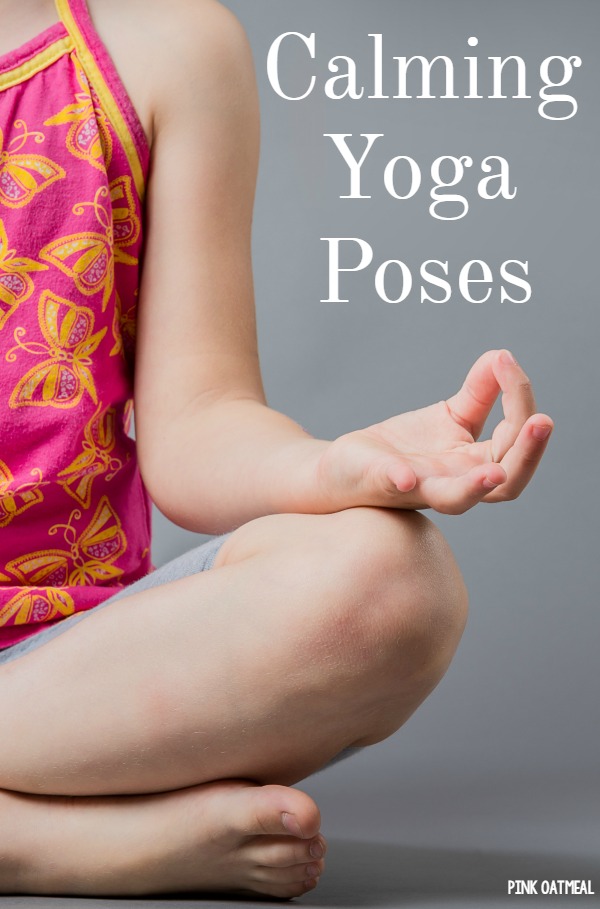 Calming Yoga Poses For Kids
When it comes to yoga and kids I have certain rules that I live by.  I let the kids be creative with the poses.  I don't focus on perfection, and I always make sure it's safe and fun!
Mountain Pose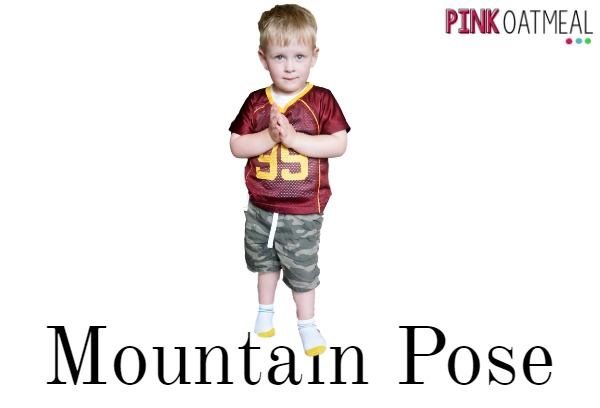 This super simple pose is done in standing.  This pose can be done with your hands in front of your heart or go ahead and raise them over your head.  Focus on breathing in and out!
Resting Pose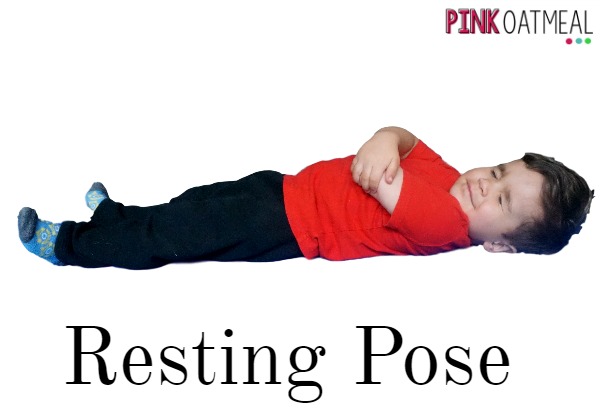 My personal favorite!  This pose is done by resting on your back and placing your hands where they are comfortable.  Focus on breathing in and out!
Lotus Pose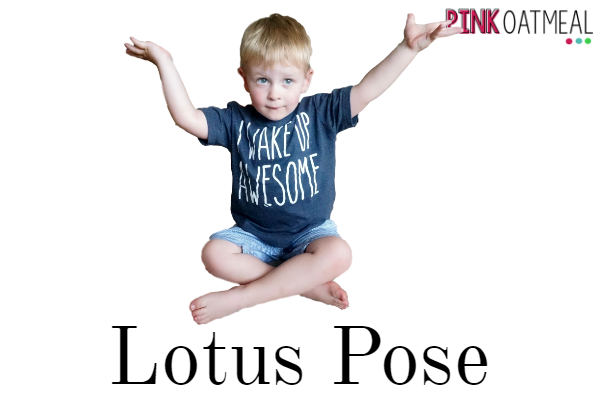 Sit cross legged.  Let your hands rest on your knees, fold them in front of your heart, or raise them above your head.  Focus on breathing in and out!
Child's Pose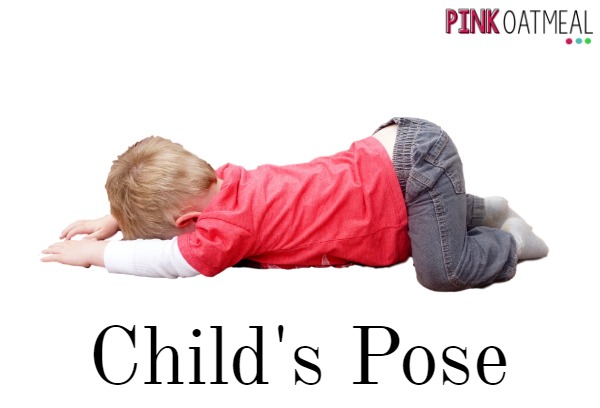 Spread your knees apart and keep your toes together.  Bring your head down towards the ground.  Rest your arms where you feel comfortable.
Kids Yoga Cards
You can get pictures of real kids in these poses along with many more.  Not only do you get card with real kids in the pictures but you also get the full sheet printables.  This allows you to pick and choose how you want to use the yoga.  Maybe a station, on the smart board, or as part of a group brain break!  You can find them in the shop or at my Teachers Pay Teachers store.
I WANT TO HEAR FROM YOU
Let's connect!  Pink Oatmeal is on Facebook, Pinterest, Twitter, and Instagram!  Come follow me!
YOU MAY BE INTERESTED IN
My store at Pink Oatmeal is full of ideas to get the kids moving at home, in the classroom, and in therapy!  If you prefer Teachers Pay Teachers you can find me there too!