I've always said I'm not much of a baby person.  True, in my job I work with kids, but not babies.  I actually dreaded the thought each year of getting a new caseload and finding out that would be stuck with babies.  I had been lucky and everyone else wanted them so I never ended up with any babies.  Like I said, I 'm not much of a baby person.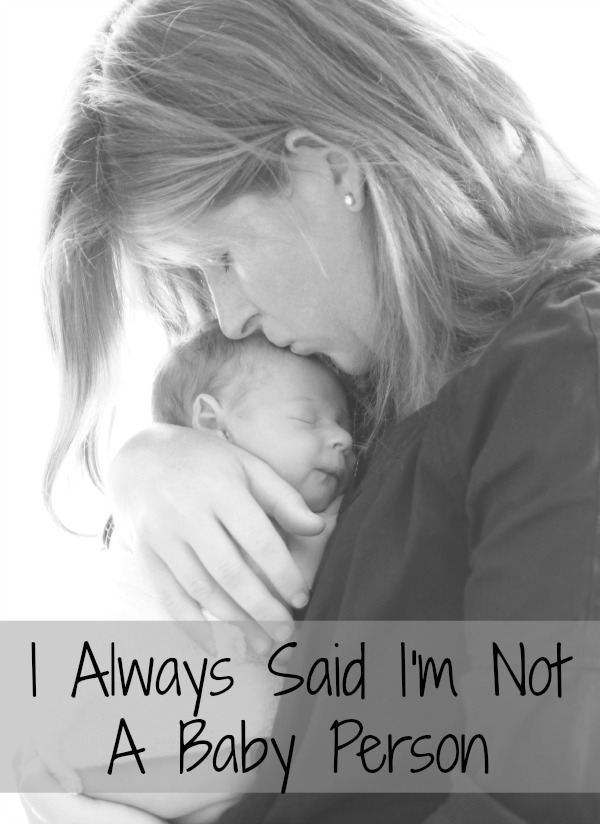 I was the oldest of three kids.  My first brother and I are very close in age so I don't remember him as a baby. My second brother is young enough that I was a great live-in babysitter for my parents.  I have some experience babysitting even though I never wanted too.  It's not that I haven't been around babies it's just that I'm not much of a baby person.
Then life takes place.  I got married and started getting older.  People started asking ,"When are you having a baby."  It gets you thinking.  Everyone is doing it, so it's now or never.  We decided once I hit the 30 year mark it was time for a baby.
I spent the majority of my 30th year pregnant.  I was due in August.  Everyone in my family is practically born in August including myself so it was only natural that the baby would be coming in August too.  I spent those nine months hot and trying to comprehend that I would be having a baby.
August 7th came, it was the day I predicted that he would arrive back in January.  No sign of the baby that morning.  By 1pm that day I was ready to deliver a baby.  It was a very fast labor which left me little time to really comprehend that I was going to have a baby that day.  This was probably good since I've always said I'm not a baby person.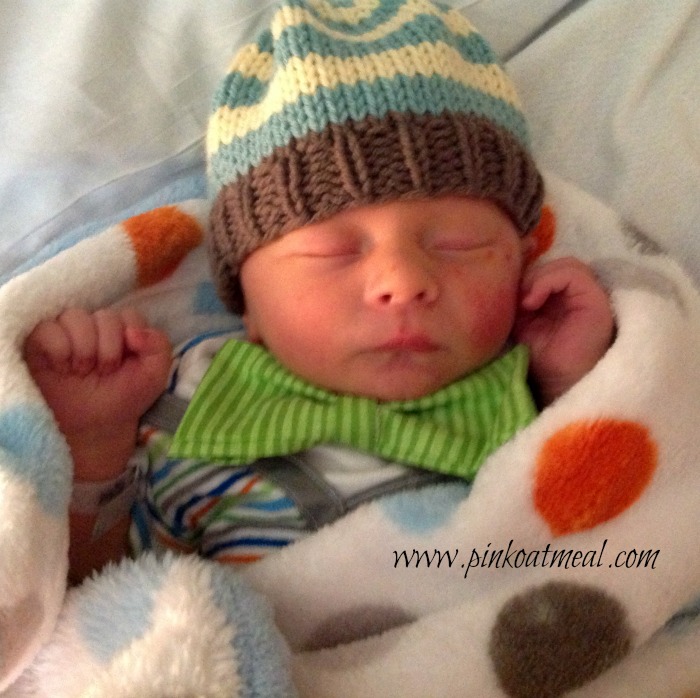 He had a full set of lungs on him and was absolutely beautiful.  My heart filled with more love than I could imagine.  A few hours later sitting in my hospital room with my husband and new baby it hit me.  I had a baby and this baby was coming home with me.  I was a nervous wreck, I'm not much of a baby person.
Since bringing my baby home and spending most of my time with my baby I am absolutely in love with my baby.  I am that mom who shows pictures of her baby to others.  I always want the best for my baby.  I call my mom to tell her what new funny thing my baby did that day.  When I need a "break" from my baby and leave for a few hours I'm usually thinking about my baby.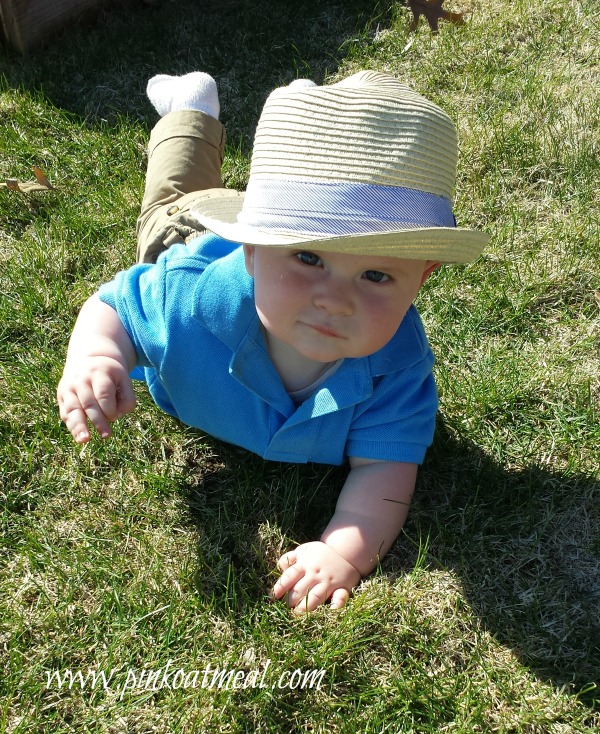 What would I say now?  I am a "baby C" person.   I am a "my baby" person.  I would welcome a few babies on my caseload at work, however I still wouldn't want my entire caseload to be babies.  I probably will never be the type who oohs and awws at a baby in the store or on television.  I have a new appreciation for babies and the miracles that they are.  I may never be a "baby person" but I will always be a "my baby" person.
Visit me on Facebook, Pinterest or Twitter!
In honor of Mother's Day I'd like to invite you all to a huge series of over 40+ bloggers to celebrate baby's first year!  So much changes in the first year so let's celebrate it and get some great tips along the way!  The series starts today and runs through May 20th!  So join me and my blogging friends and celebrate Everything Baby!
Guess what's even better?!? A giveaway that is perfect for mom and baby.  You will want to be the winner! Be sure to enter below!
Join my fellow bloggers today and check out how they celebrate motherhood! 
Celebrating Motherhood | Real Stories from Real Moms ~ Lemon Lime Adventures
Sweet tooth: from mother to children ~ La Cité des Vents
Happy Mother's Day {Free Printable} ~ Bare Feet on the Dashboard
The Day I Became a Mom ~ The Jenny Evolution
Being a Mom of Growing Readers  ~ Growing Book by Book
How We Ordered a Baby ~ Let the Journey Begin
Celebrate Motherhood: They Call Me Momma ~ The Stay-at-Home-Mom Survival Guide
Mom to Three: Two Here, One in My Heart ~ Still Playing School
Time After Time ~ True Aim Education
A Hand Made Family ~ Hand Made Kids Art
Four generations ~ Wildflower Ramblings
Ten Things I Learned From Motherhood ~ Conceving Piper
3 Poems Celebrating Motherhood ~ BPhotoArt
#ItWasMom ~ Trust Me, I'm a Mom
5 things to love about multiples ~ Bambini Travel
A Letter To Myself (As a New Mom) ~ Peace but Not Quiet
Celebrating Mothers Day from the Couch ~ ALLterNATIVElearning
Happy Mother's Day from a First Time Mom ~ The Realistic Mama
I'm Not Super Mom, Just Mom to 3 Super Little Boys ~ Makeovers & Motherhood
Becoming Mama ~ It's A Long Story
Celebrating Grandmotherhood, the World's Best Job ~ Living Montessori Now
"If You Feed Them They Grow" and Other Funny Mother's Day Quotes from Lalymom