Who doesn't love the zoo? We spend a lot of time at our local zoo. It's a favorite in both the summer and the winter. It helps that we live close and have a season pass! Zoo animals can play a part in child development as well. Think of how a child learns animal sounds, then names, and my favorite, how to move like a zoo animal. Zoo animals can easily be incorporated into yoga for children. Zoo yoga is fun from toddlers on up through the elementary years.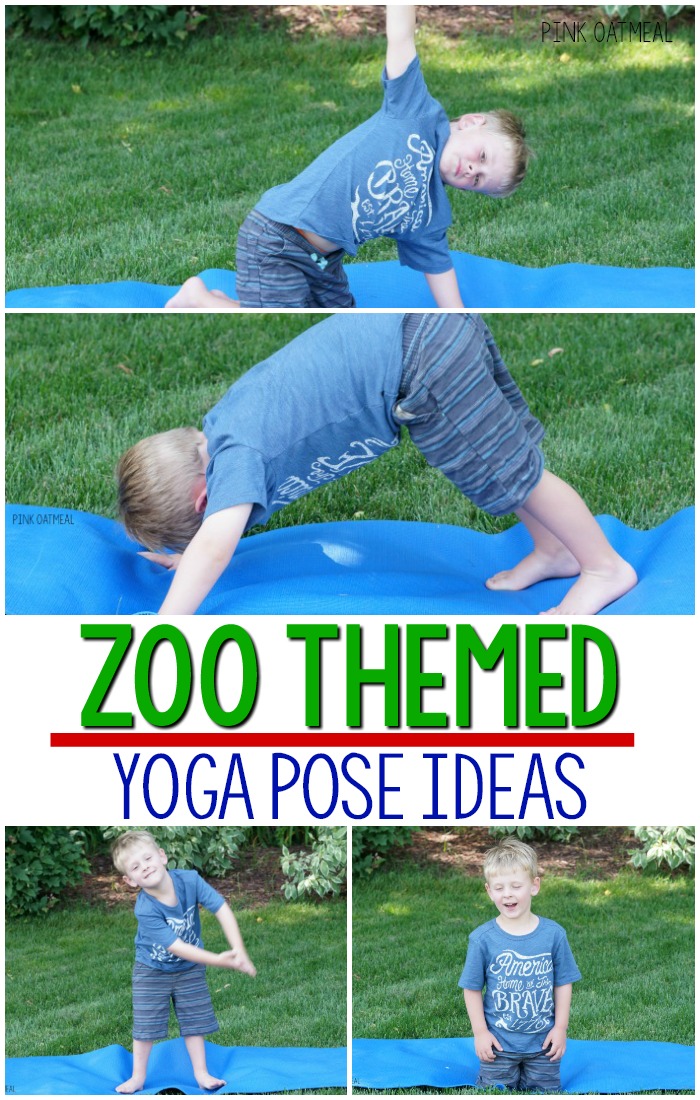 Zoo Yoga Poses
The kids go crazy over moving like animals at the zoo. These poses are simple and can be modified to meet the needs of your kids. Get started right now using Zoo Themed Yoga Cards and Printables. Save yourself time and effort and feel confident you will have the perfect zoo themed movement activity.
Bear
Downward Dog Pose – Get this pose in motion by walking like a bear on all fours if you'd like!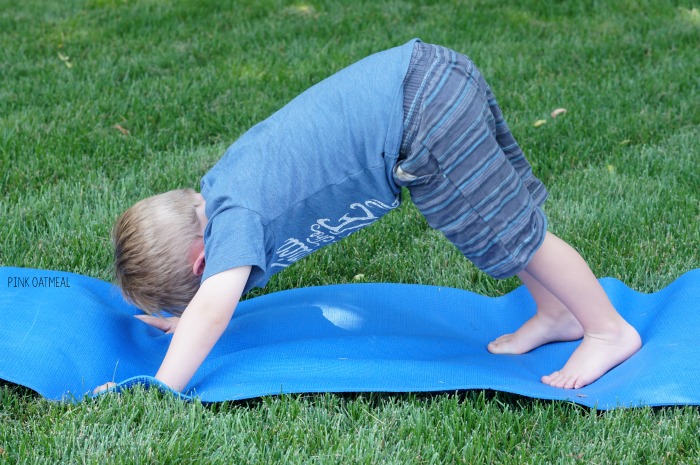 Flamingo
Tree Pose – This pose requires working on single leg balance skills like a flamingo.
Lion
Lion's Breath – Encourage a BIG roar with this pose!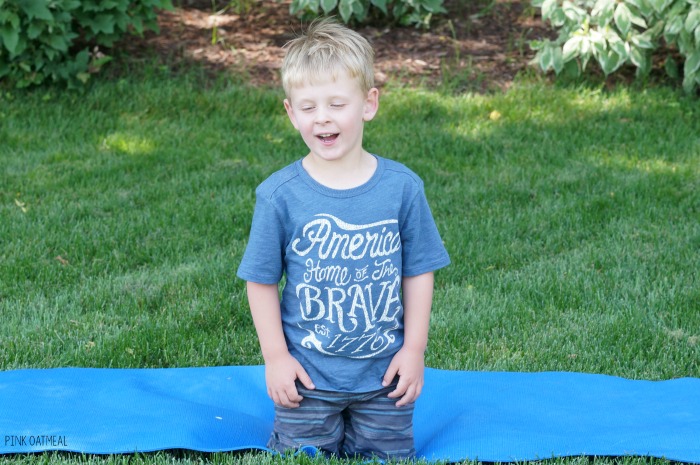 Zebra
Cow pose – A great pose to use on it's own and with a cat pose.
Monkey
Chair pose – shift your weight side to side like a monkey and make monkey sounds.
Penguin
Walk with your knees together. A great way to make this work is to stick a ball between your legs and walk like a penguin.
Elephant
Make an elephant trunk and swing side to side.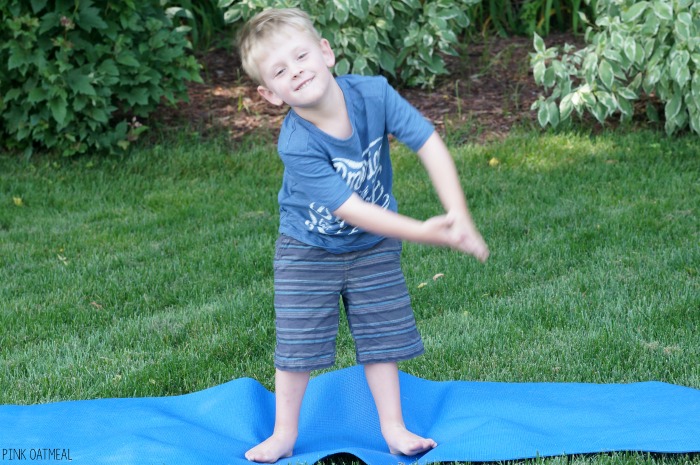 Giraffe
Get on your hands and knees and reach for the sky alternating arms making them as long as you can like a giraffes neck.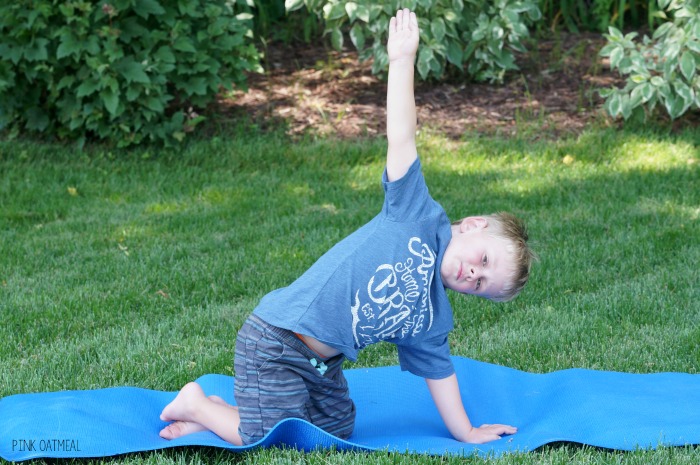 Snake
Cobra Pose – Be sure to hiss like a snake!
Crocodile
Plank or Modified Plank Pose – Getting low to the ground like a crocodile!
Polar Bear
Walk on hands and feet with knees off the ground like a bear!
Sea Lion
Upward Facing Dog – Adding the seal noises is a fun bonus in this pose!
Get Your Own Set Of Cards
Think about how great it would feel to have everything you needed created for you to make zoo yoga happen now! Not only will you have fun themed space movement ideas, but you can also feel confident knowing that you and your kids will love these moves and be so engaged in learning. This is the perfect way to combine movement and learning! Pink Oatmeal has everything you need ready to go. Buy Zoo Yoga Cards today!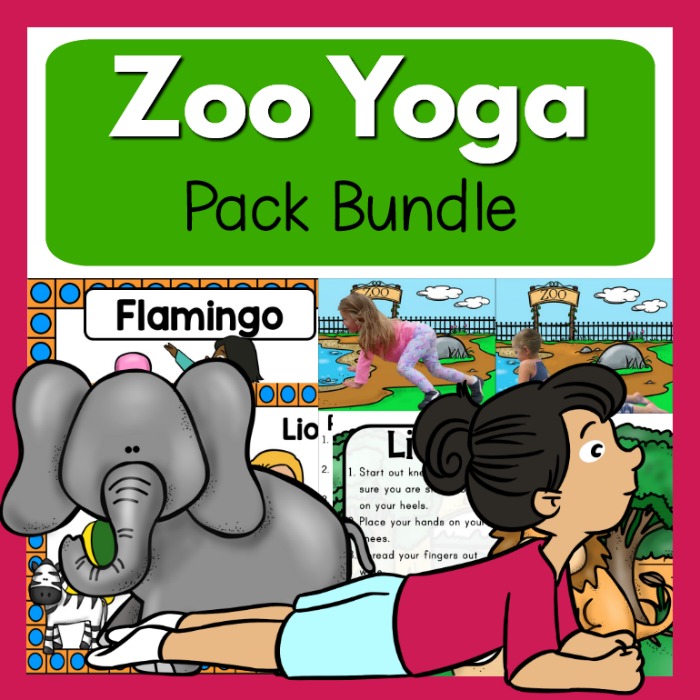 Zoo Theme Movement Pack
Save big and get all things zoo movement when you purchase the Zoo Theme Movement Pack! This is by far your best deal when it comes to all things zoo movement!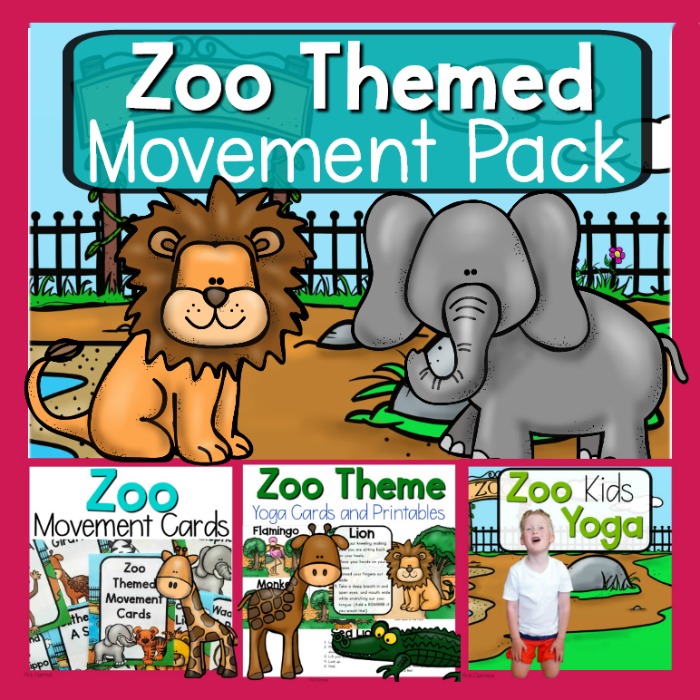 MORE YOGA
Looking for more yoga ideas? Check out my Desert Yoga, Sea Yoga, Farm Yoga, Circus Yoga, Transportation Yoga, Rainforest Yoga, Woodland Yoga, and Camping Yoga!
I WANT TO HEAR FROM YOU
Let's connect! Pink Oatmeal is on Facebook, Pinterest, Twitter, and Instagram!