Today we are talking about Rainforest Yoga!  The rainforest is full of different animals and plants that are perfect for combining with yoga.  Learning about the rainforest can be made even more fun when combining it with yoga. Take a journey through the rainforest and act out the different animals and plants you see along the way. Rainforest yoga is perfect for toddlers through elementary aged children.  Heck even adults can do rainforest yoga poses!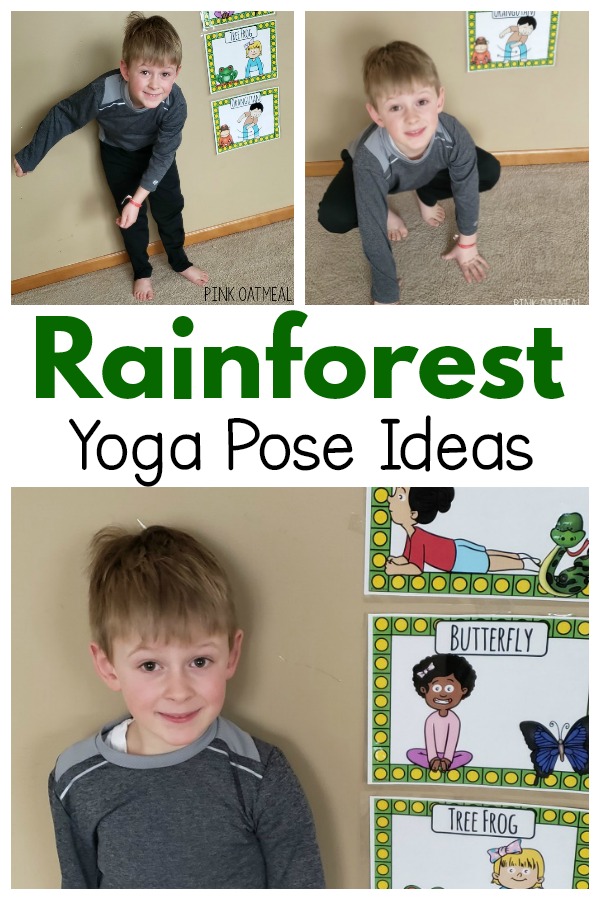 RAINFOREST POSES
Rainforest yoga is a fun way to add physical activity to your kids day.  When you add rainforest yoga to your day you can feel confident that you and your kids will love this activity!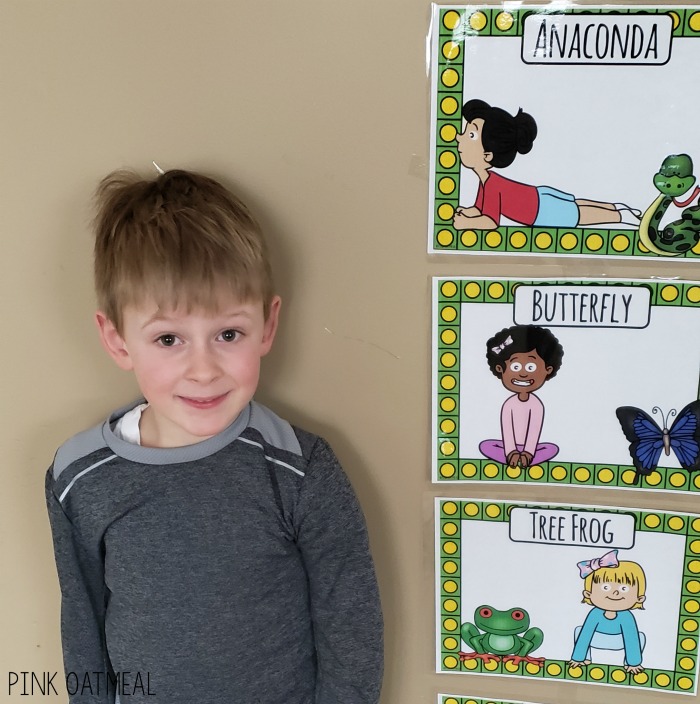 Add this activity with one kid, a group of kids, or an entire classroom.  Lead the activity as an adult, or let the kids lead.  Don't stress about perfection and have fun!
Save yourself time and effort and get Rainforest Yoga Cards to use right now.
Panda 
Downward Dog Pose or Walk on all fours doing the bear walk.  Make panda sounds!
Tree Frog
Frog Pose.  Hop if you would like!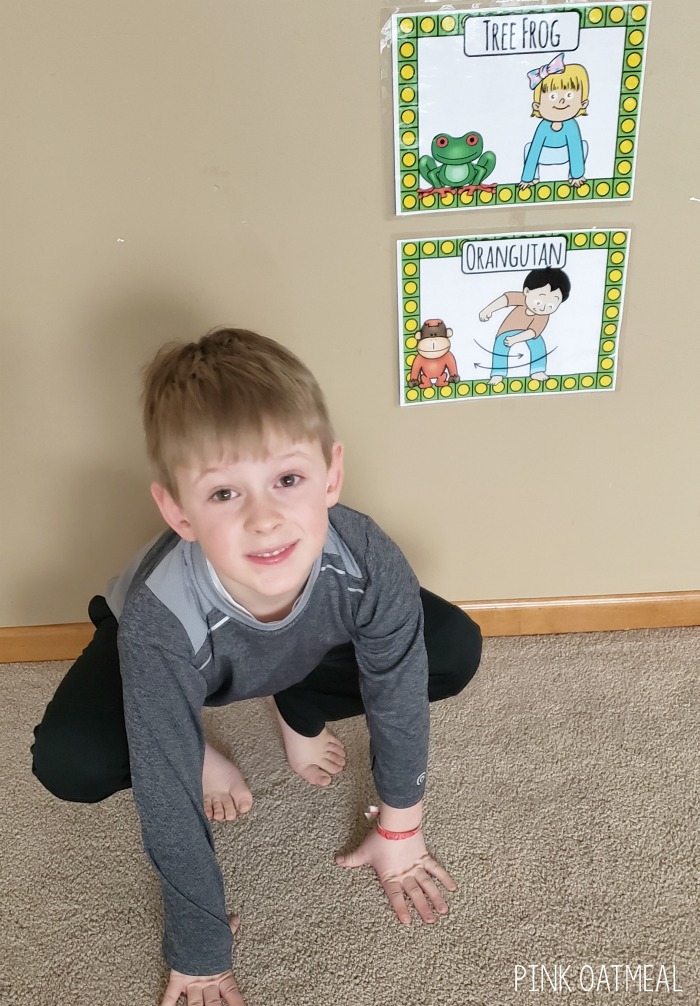 Anaconda
Cobra Pose.  Hiss like a snake!
Piranha
Fish Pose.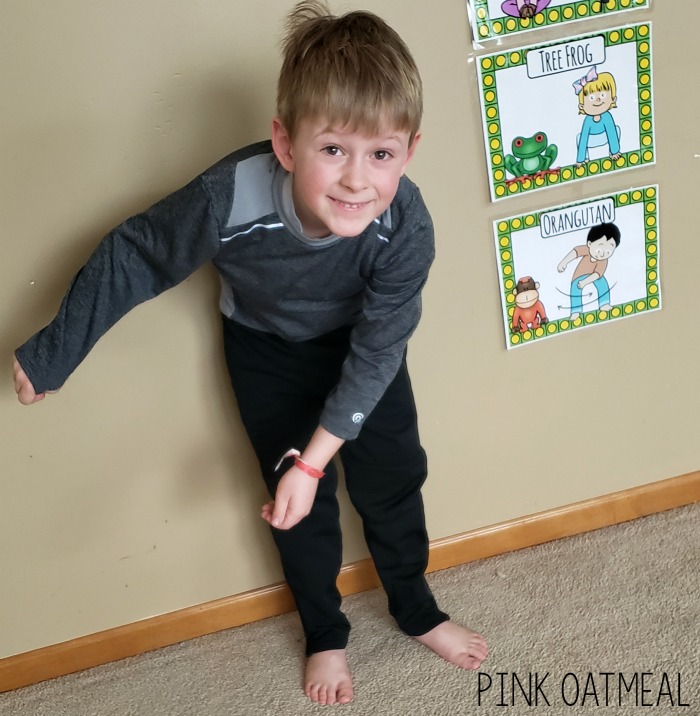 Orangutan
Squat an let your arms hang.  Move them side to side.
Toucan
Stand tall with your arms out to the side.  Lift one leg behind you and flap your arms like you have wings!
Gorilla
Forward Fold.  Let your arms hang and hold still or let them sway.
Butterfly
Butterfly Pose.  Flap your legs up and down like a butterfly!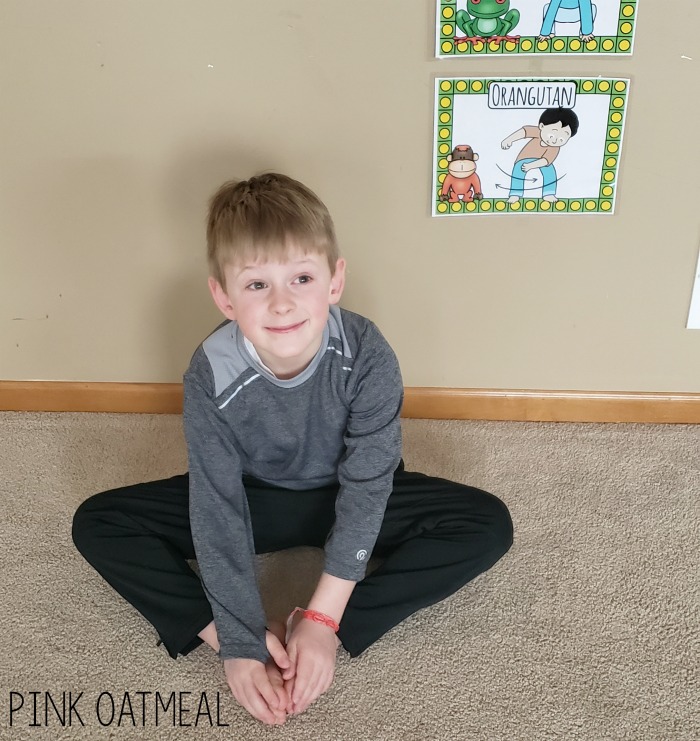 Tiger
In tall kneeling with your hands on your thighs open your mouth wide and make noises like a tiger!
Tree (Palm Tree) 
Tree Pose.  Be sure to perform on both sides!
GET YOUR RAINFOREST YOGA
Think about how great it would feel to have everything you needed created for you to make rainforest yoga happen now!  Not only will you have fun themed rainforest movement ideas, but you can also feel confident knowing that you and your kids will love these moves and be so engaged in learning.  This is the perfect way to combine movement and learning!  Pink Oatmeal has everything you need ready to go.  Buy Rainforest Yoga Cards today!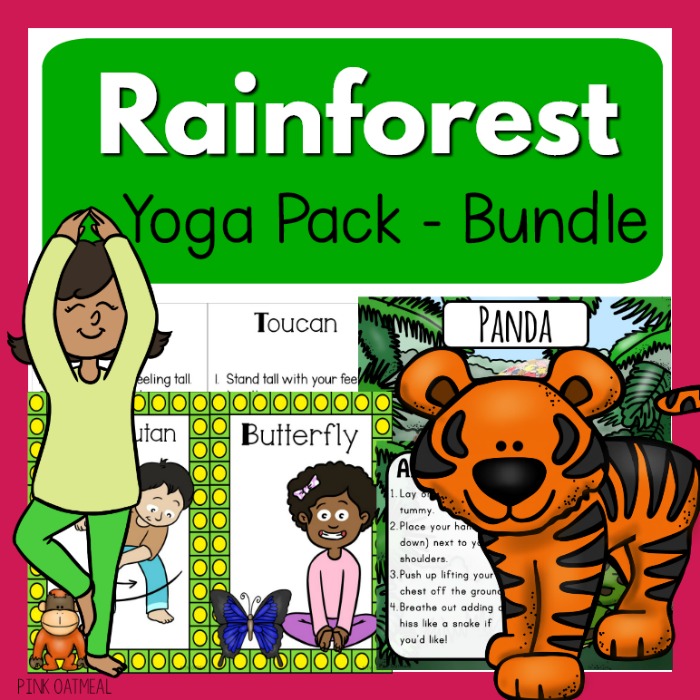 Get All Things Rainforest
Get ALL sets of Rainforest Yoga Cards along with Rainforest Movement Cards and save money when you buy in a bundle!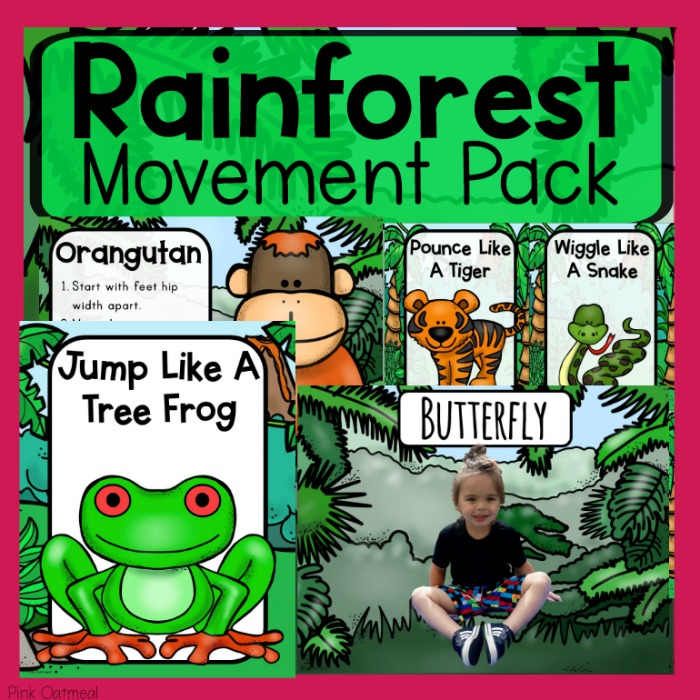 MORE YOGA
Looking for more yoga ideas?  Check out my Desert Yoga, Sea Yoga,  Farm Yoga, Circus Yoga, Transportation Yoga, Zoo Yoga, Woodland Yoga, and Camping Yoga!
I WANT TO HEAR FROM YOU
Let's connect!  Pink Oatmeal is on Facebook, Pinterest, Twitter, and Instagram!