In the months before I had my baby I felt decently prepared.  I worked with kids and understood their development.  I had plenty of friends who had given me great advice on sleeping, eating, and getting out.  I wasn't under the assumption it was going to be a walk in the park and knew that there would be things that would be challenging and very new to me, but overall I was feeling okay.  I'd made the decision prior to having my baby that I would nurse my baby.  I attended the nursing class and had advice from friends however, nothing was as shocking for me as breastfeeding.  I had heard about the time requirement.  I knew it was a commitment.  I knew about pumps.  Many had shared with me how difficult it was for them at first.  Yes, I heard them talk, but I truly didn't understand it until I was in the middle of it myself.  Then there was the pumping.  I knew I would need to pump as there would be times that I would be away from my baby or times when dad could give the baby a bottle.  Pumping was also a totally foreign concept to me.  Thankfully, I found some great tips and tricks that made the whole pumping thing a bit easier.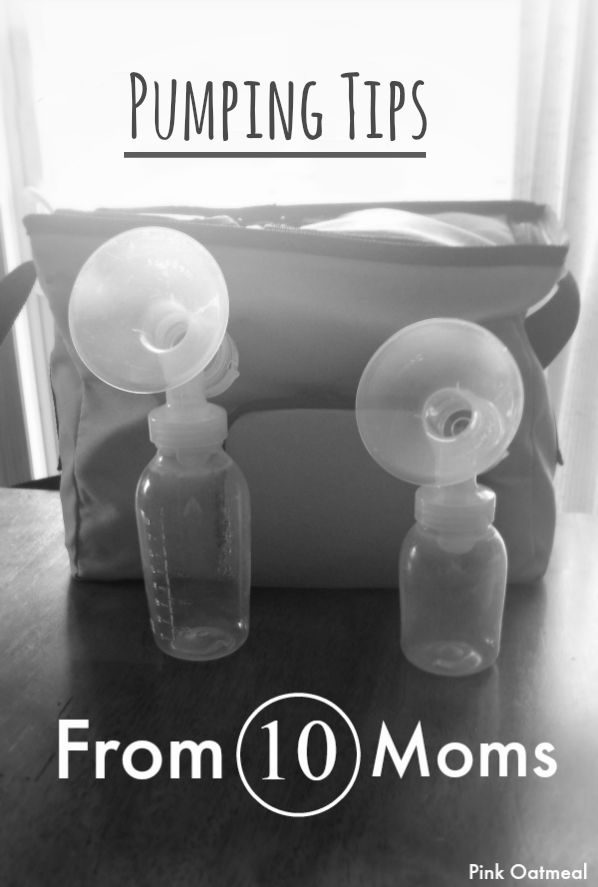 Pumping Tips
1. In order to pump, you have to select a breast pump.  Powerful Mothering shares tips on selecting and using a breast pump.
2.  The Vintage Modern Mom and exclusive pumper shares her tips to get off on the right foot from the beginning.
3.  With pumping comes cleaning.  Confessions of a Northern Belle shares her tricks on how to clean pump parts.
4. The Healthful Mom shares her tips on pumping as a teacher.  Many of these tips can be applied to all professionals!
5. Soul singing Liv shares her pumping tips from before the baby even arrives to plan for returning.
6. There's a chance that you may be traveling and not have your precious baby with you.  Three Ladies and a Gent share some great tips on how to pump while traveling and how to store and transport breast milk.
7. I wasn't familiar with power pumping until one of my friends tried it out with the goal of increasing her supply.  It was a success for my friend.  The Boho Mama shares what is required to power pump.
8.  When you pump, you have to store the milk.  Naptime Tales shares Time Saving Breast Milk Storage Tips.
9.  The Photographers Wife has a great cost analysis on pumping/nursing versus using formula as well as tips that worked for her.
10.  Many mamas have to go back to work before they are done nursing their baby.  Mama Pure shares successful tips for pumping at work.
My Pumping Favorites
1. Hands Free Bra (affiliate) – This was a must for me.  I was usually always trying to be "productive" when I had to pump.  This meant I needed two hands.
2. Milk Bags (affiliate) – This is how I stored all of my milk.  I immediately moved milk from the bottles to the bags so the bottles could be washed.  They were also very easy to store in the freezer.
3. Lanolin – Especially at the beginning.  I didn't realize that you could even get sore from a pump when you are first starting off!
MORE BABY TIPS
Follow Pink Oatmeal's board Baby Tips on Pinterest.


I WANT TO HEAR FROM YOU
Let's connect!  Pink Oatmeal is on Facebook, Pinterest, Twitter, and Instagram!
YOU MAY BE INTERESTED IN
My store at Pink Oatmeal is full of ideas to get the kids moving at home, in the classroom, and in therapy!  If you prefer Teachers Pay Teachers you can find me there too!