An Oball (affiliate) is a fabulous toy for baby.   It's easy to hold and manipulate and is a perfect size ball to roll to baby right from the beginning. I also talked about it as a great product to promote crawling.  Some even come with built in rattles  and in different sizes.  When your baby becomes a toddler, it may become one of the toys that is easily packed away or sold.  However, an Oball (affiliate) is perfect for working on manipulation, eye-hand coordination and fine motor skills with your toddler.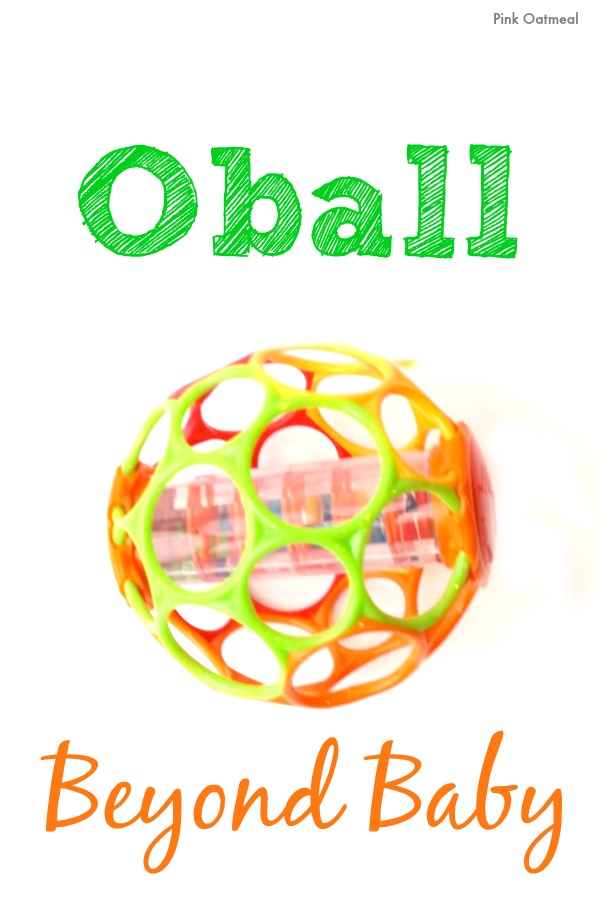 Oball Beyond Baby
At our house we have two different sizes of the Oball and have used both to work on different skills for my toddler.  Working to put different colored poms in and out of both sizes of the Oball has been a favorite.  Check out how many poms he put in his Oball when I made this video!  He was a man on a mission!
We've even tried putting matchbox cares in and out of our larger Oball.  The nice thing about this toy is that material can be manipulated to change the shape of the holes making it possible to place different objects in the holes.  It's fun to try a variety of different objects that you may have around your home to challenge your toddler.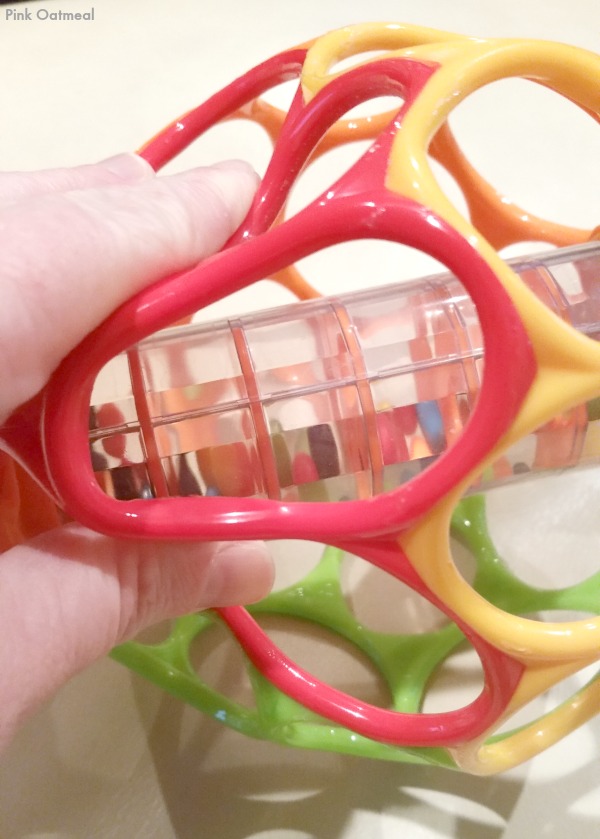 I've also cut up material that my toddler works to pull through the holes.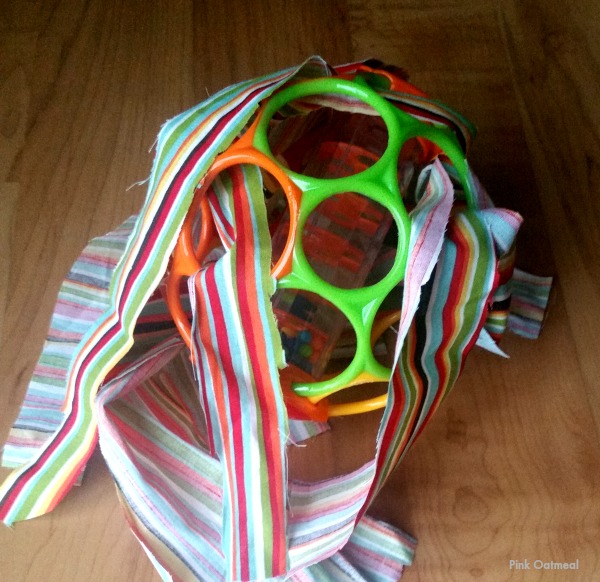 Then of course, there is the challenge of not only putting objects in the ball but taking them out!
What else do you use your ball for?  I'd love to get more ideas!
I WANT TO HEAR FROM YOU
Let's connect!  Pink Oatmeal is on Facebook, Pinterest, Twitter, and Instagram!
YOU MAY BE INTERESTED IN
My store at Pink Oatmeal is full of ideas to get the kids moving at home, in the classroom, and in therapy!  If you prefer Teachers Pay Teachers you can find me there too!