I've started to get the nursery ready for baby number two.  With baby number one, I did a lot of DIY projects in the nursery.  With this nursery, DIY really isn't happening nearly as much.  For the most part, much of the nursery is the same.  We knew that with baby number one we were having a boy.  This time around we don't know what we are having.  All of the furniture is staying the same with the exception of changing out the rocker.  I am changing the color scheme from a boy theme to a gender neutral gray.  It required purchasing a few gray changing pad covers (that needed to be changed out anyway), sheets, and a crib skirt.  It also required changing a few of the things on the walls. Since I love playing around on Pic Monkey (affiliate) with design I decided I could DIY some of the nursery wall decor this time around.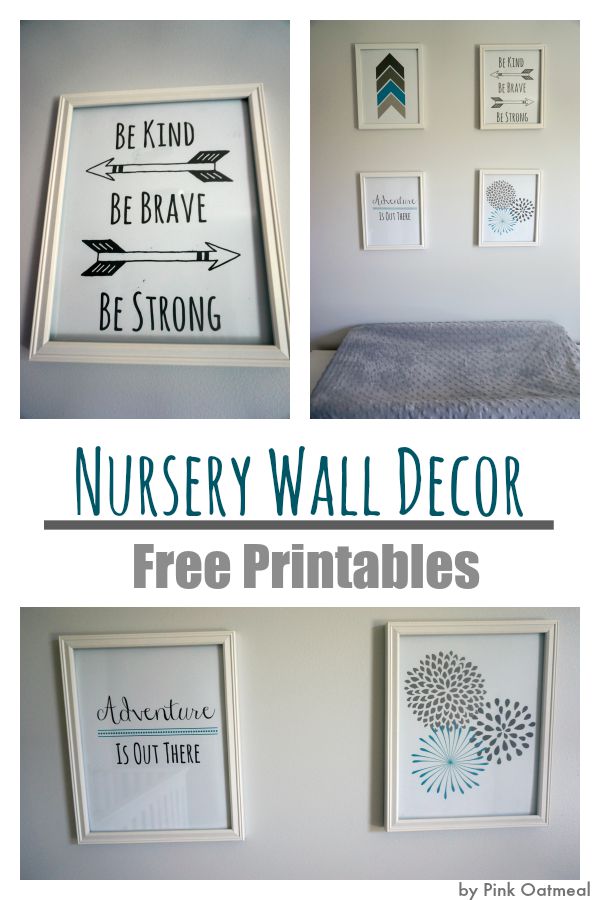 Nursery Wall Decor
I'm actually not a person who puts a ton on the walls in the baby's nursery.  I'm too nervous to hang anything over the crib.  With the closet on one wall and big furniture and curtains on another wall it pretty much left me with one wall to add anything that could be hung.   I didn't want to spend a ton of money on anything big as within a year or two it would probably be changing.  This is how I decided to design printables that could be framed.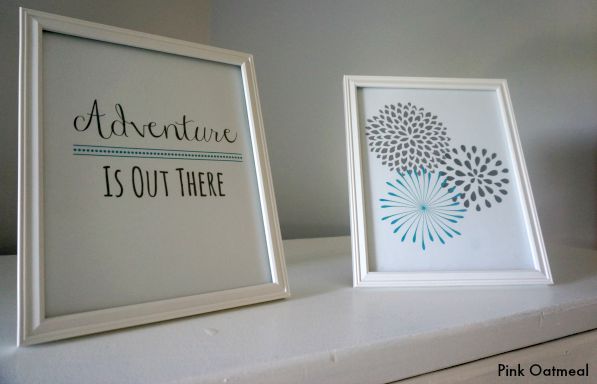 I simply printed them off with my home printer.  One thing I had to consider is that standard printer paper is 8.5 x11 and I wanted to frame them in 8×10 frames.  I needed to make sure I left enough room on the edges of the printables that I could trim the paper before putting them in the frames.  I planned to use all gray in my printables to match the theme but I had to throw in just a bit of color.  I couldn't help myself!  I figured turquoise could go with either gender!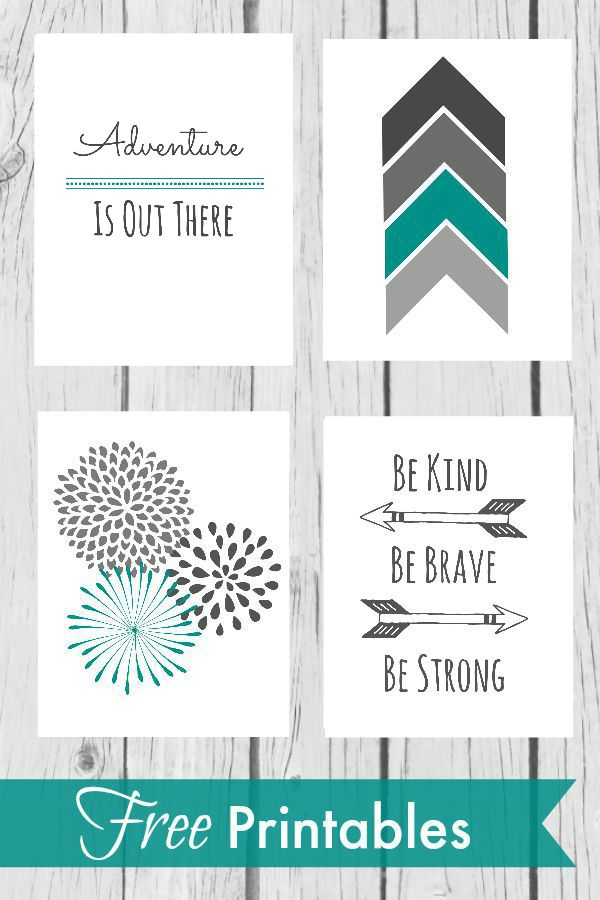 I've decided to make my printables available for free to you in the freebie library!  Enjoy one or all four.  Remember if you put them in an 8×10 frame like me you will need to cut them down if printed on standard paper.
*All printables are copyright of Pink Oatmeal and may not be sold or redistributed.  Share on social media with a link back to Pink Oatmeal.* 
Favorite Baby Equipment
Favorite pieces of baby equipment from a pediatric physical therpaist and mom of three. Click on each photo to see product details.  Affiliate links.