I just put together a gift to bring to one of my good friends who recently had a baby.  In the past I would bring over a gift for the baby. I quickly realized that the baby had plenty of gifts, and some of those are already from me.  I also brought over meals in the past, but often times the moms had no room in the freezer or refrigerator to fit them. Although, they were always appreciated.  Now I've started giving my new mom friends something truly delicious and needed in those first few weeks! It's my new go too and simple!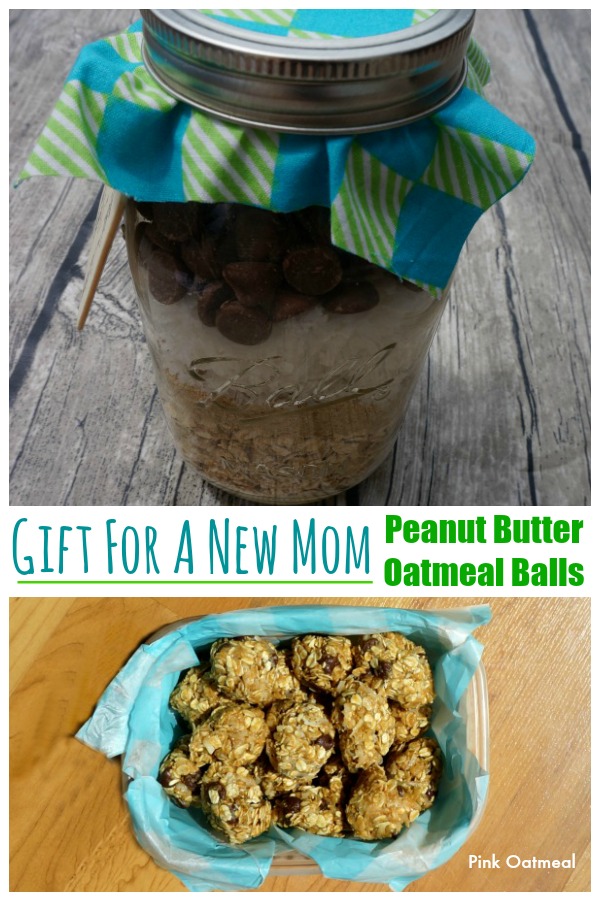 New Mom Gift Idea
In the past I shared my recipe for my peanut butter oatmeal balls.  I LOVE them everyday, but never did I love them as much as when I was at home nursing a new baby.  I feel like they are something that has to be shared with all of my new mom friends.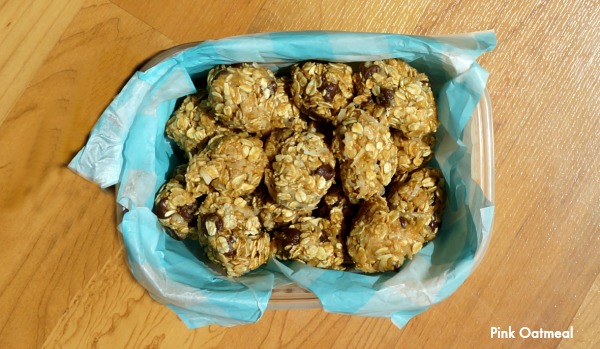 I give them in two different ways.  First, I make a large batch to bring to their home.  I often will freeze them after making them as they travel well that way.  They can be refrigerated or frozen when the new mom gets them.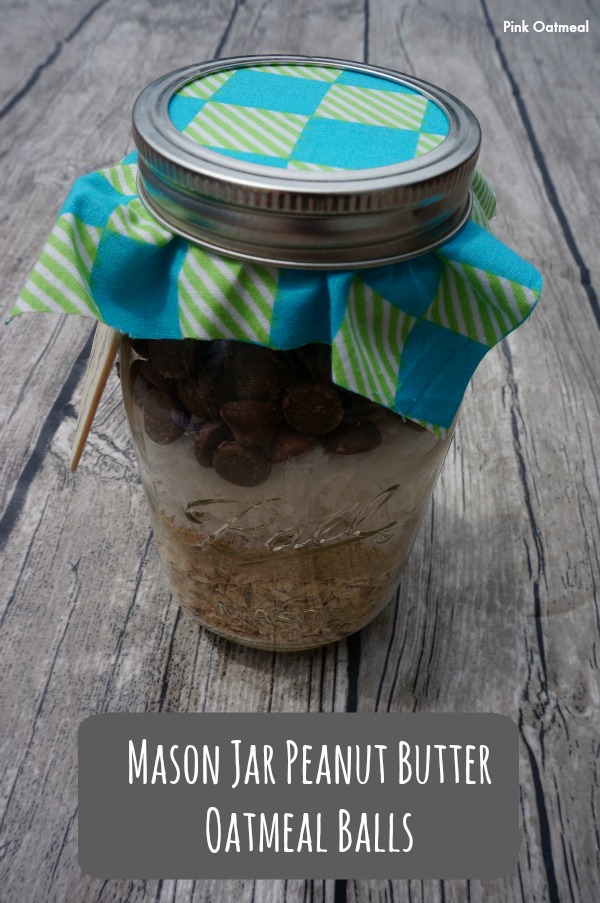 I also give a mason jar with all the ingredients included with the exception of honey and peanut butter.  I add a little note with how much peanut butter and honey to include and the new mom simply has to mix it all together.
MORE BABY TIPS
Follow Pink Oatmeal's board Baby Tips on Pinterest.


I WANT TO HEAR FROM YOU
Let's connect!  Pink Oatmeal is on Facebook, Pinterest, Twitter, and Instagram!