We are NOT handy people at this house.  Putting together anything usually ends up lasting an entire day, generally with a fight.  So, when we got to the point where we needed to mount our baby monitor (video), I was on the search for an easy solution. Preferably one that did not involve tools.  We considered stacking up boxes and setting our baby monitor on top of the boxes.  I could only think of the disaster that would be every time our son would knock it over.  I'm not one who has any shelves over the crib, just my personal choice so that wasn't an option.  I considered  pounding a nail into the wall, but wasn't keen on that idea.  I found some DIY ideas on how to mount the camera, all involved tools and more complex plans than I was willing to try.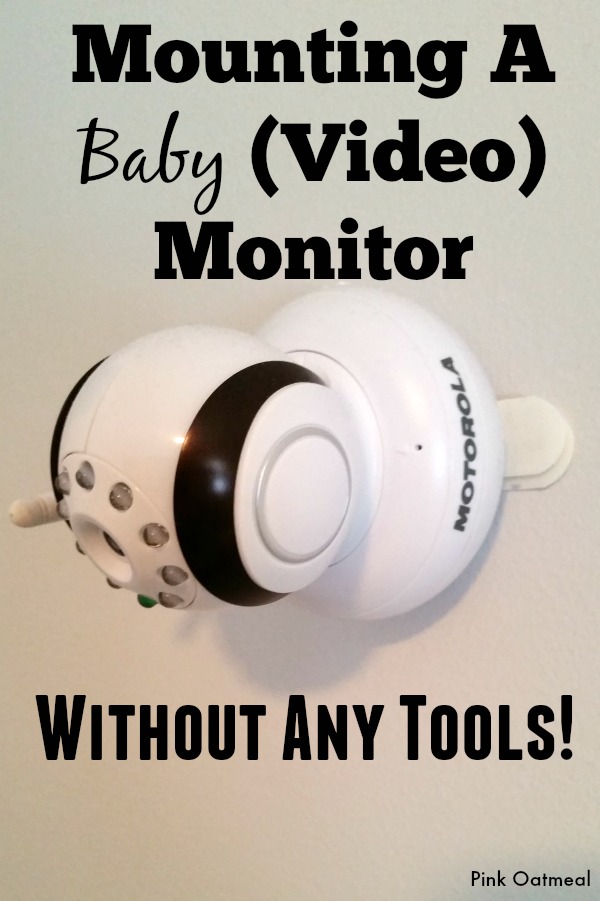 Mounting A Video Baby Monitor
I have to say this was a team idea between my husband and I. The solution worked perfect for our video monitor (we actually have the older model that has been discontinued but similar set-up).  I must credit my husband for getting my wheels spinning on this idea.  I had some Velcro laying around from a project in the nursery I had recently completed.  He suggested that we just Velcro it up to the wall.  Not a bad idea, but the second he said it I knew what would even work better.  The secret is Command Picture Hanging Strips!  They come in a few sizes so be sure to check the weight to make sure that it works for your monitor.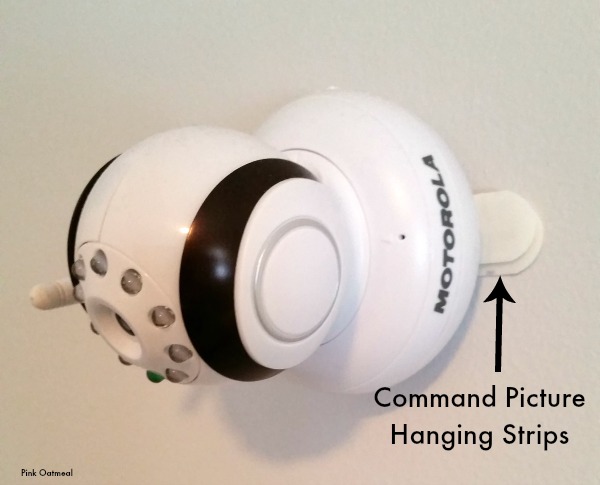 I simply followed the directions on the strips like I was hanging a picture.  I found the perfect angle to get a good view in the crib but also a spot where if it fell, it wouldn't land in the crib.  We have no damage to our wall, didn't have to use any tools, and no arguing!  We've had our camera mounted like this for over 7 months with absolutely no issue and it has never fallen.  A must try for your baby video monitor!
I WANT TO HEAR FROM YOU
Let's connect!  Pink Oatmeal is on Facebook, Pinterest, Twitter, and Instagram!  Come follow me!
YOU MAY BE INTERESTED IN
My store at Pink Oatmeal is full of ideas to get the kids moving at home, in the classroom, and in therapy!  If you prefer Teachers Pay Teachers you can find me there too!