I'm not one who tends to put a lot of recipes on the blog.  It may be because I'm admittedly not all that into cooking or baking.  This is an exception since I made the monster treats for my toddler.  It started out by him having a bit of an obsession with all things turkey this Thanksgiving.  So we were going to make one of those cute turkey cookie deserts that I found a few blogs.  Well, it didn't happen, but I did have a package of candy eyes.  So when Christmas cookie season rolled around I thought I'd use them for something cute then.  This resulted in a December 23rd batch of corn flake wreaths.  Our only Christmas cookies made this year and all of our favorites!  Instead of the traditional wreaths we turned them into monster treats for our toddler.  The candy eyes finally got put to use!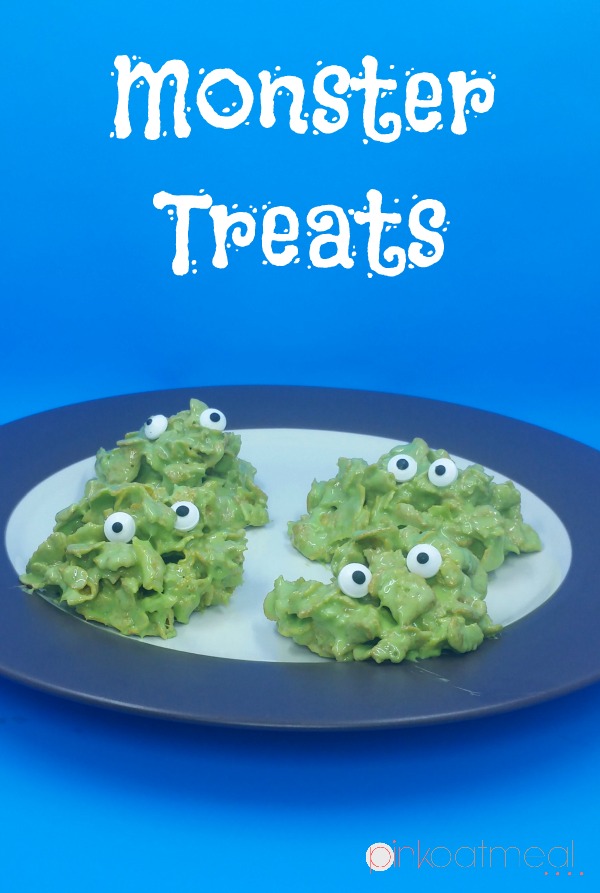 Monster Treats
I am especially fond of these as they are perfect for the "not so crafty mom" such as myself.  My toddler was absolutely thrilled with the result.  When he saw them he took one look and informed me they were "really scary" as he devoured one!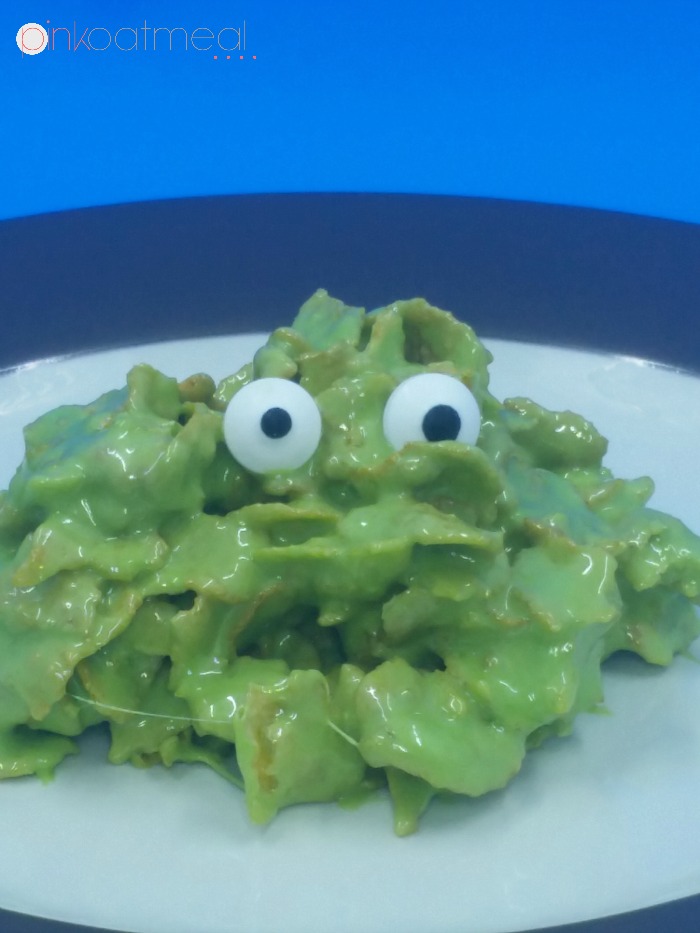 I used the wreath recipe that my mom has always used.  I will warn you it is a bit sticky.
1 stick of butter (I used salted)
1 bag of Marshmallows
1 tsp of Vanilla
Microwave until melted
Mix marshmallows, butter and vanilla together until smooth
Add your choice of food coloring (optional) – mix
4 cups of cornflakes
Mix all together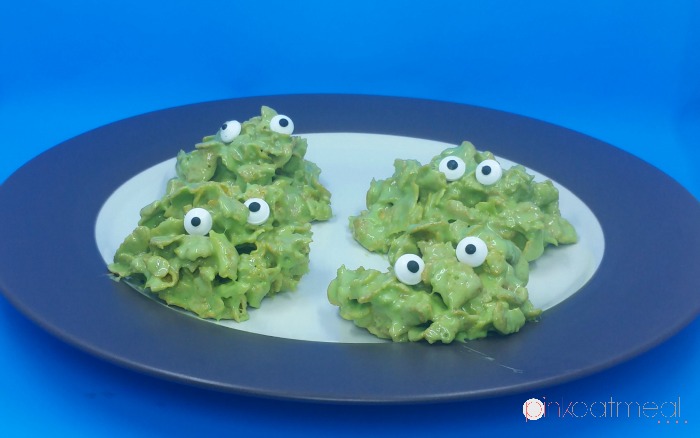 Normally, the next step would be to shape the mixture into the traditional wreathes.  Instead, I used a spoon and spooned them out into piles on wax paper.  Next, I added the eyes to the corn flake piles so I had my monsters.  The perfect monster treat for the not so crafty mom!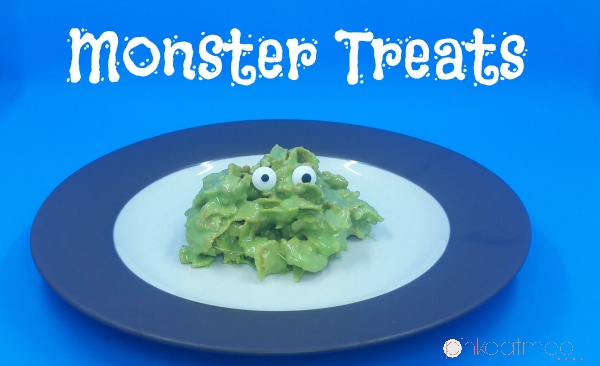 YOU MAY BE INTERESTED
Check out my store!  It's full of ideas for physical therapists, teachers and parents to incorporate movement with learning!
I'D LOVE TO CONNECT
I'd love to hear what you have to say.  Let's stay connected!  You can find me on Facebook, Twitter, Instagram or Pinterest!