Jumpers can come in all forms some that are in a suspended contraption and some that go over doors. The use of jumpers
can be a point of contention among some people. Trust me, being a first time mom and having a husband that works many hours I get it. I totally understand that sometimes you need a minute and need to put baby somewhere where they can be entertained. A jumper seems like an easy solution to this problem. It looks fun right? As a new mom I decided to look a little closer at this.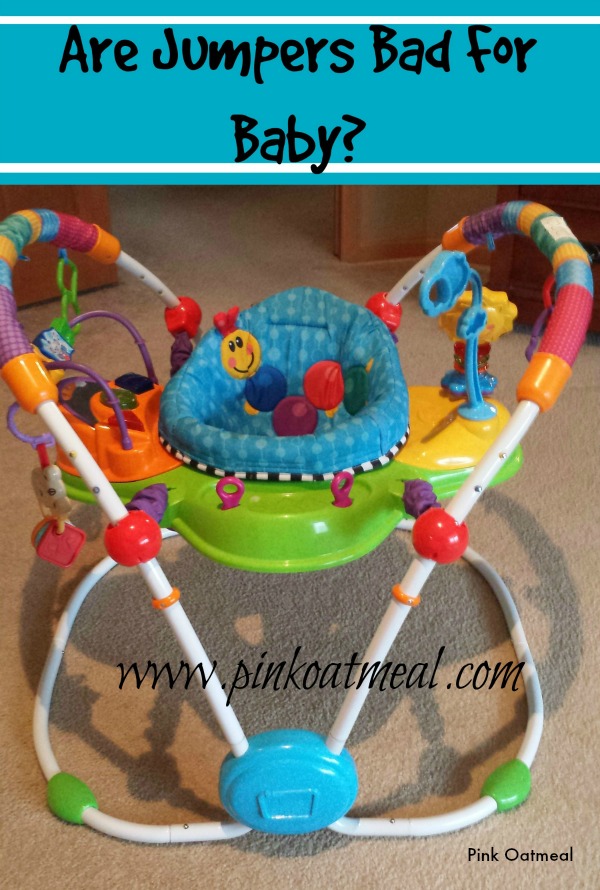 This post may contain affiliate links. I only recommend products I use or personally love.
Are Jumpers Bad For Babies?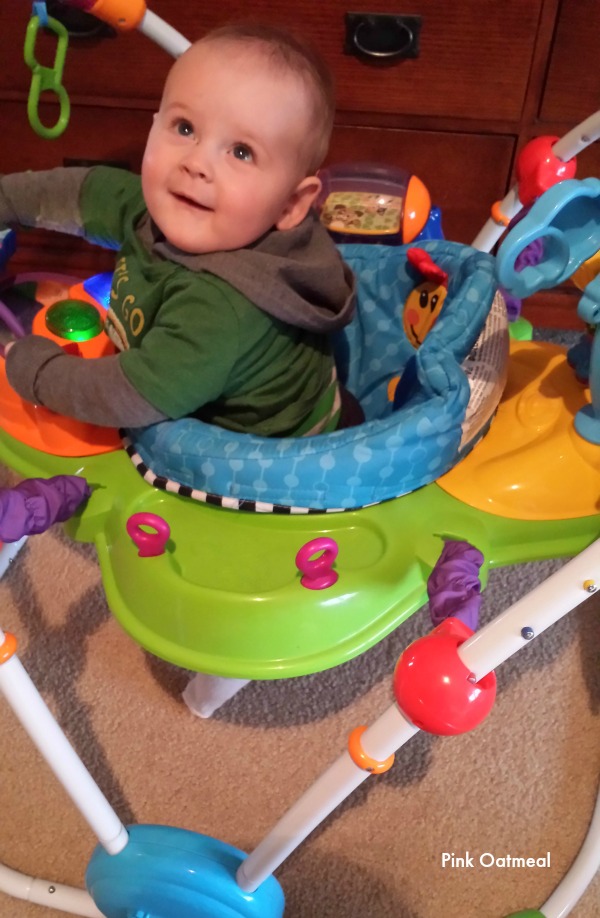 An answer in short – moderation is key. I'm always careful not to keep baby my in equipment all day long. I make sure to provide appropriate time out of any device (not just jumpers) to explore and play.
My Considerations
1. Look at how he is up on his toes. It makes me think he is searching for a point of stability as he isn't ready to be in this position on his own. Being on his toes for stability is adding to further poor positioning. I also noticed that on almost every jumper box in the store practically every baby on the box is on their toes.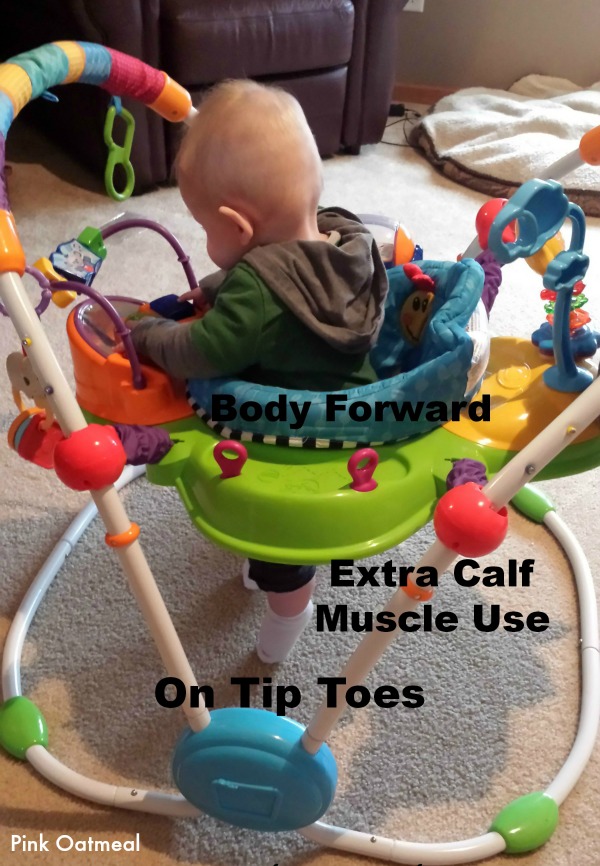 2. His body is thrust forward in the jumper. In this position it makes it difficult for him to use his gluteals or hip muscles. I'm thinking he's most likely hanging out on ligaments in this position. It may also result in his head being back too far and shoulder blades pulled back too far. Being pitched too far forward also gives them a poor sense of body awareness and sense of where they are in space. Think of how they are supposed to learn to balance standing on their feet if they are in a pitched forward position all the time?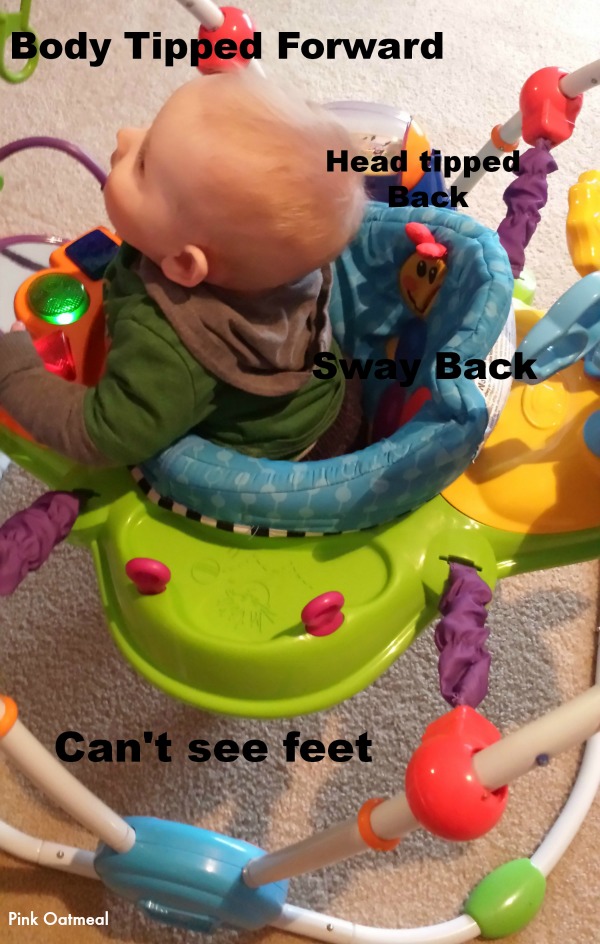 3. He can't see his feet! It makes me think about learning to stand and balance. Seeing their feet is important to help them develop a sense of balance control.
4. Take a look at his back and how it is in the swayback position. This further decreasing the babies engagement of abdominal or gluteal muscles.
I think about putting my body in the position the baby is in. Probably not the most ideal position.
What I Do As A Mom
I try to keep contained play in one device to no more than 10-15 minutes a day. This isn't just meaning jumpers, but all equipment that "contains" a baby. Yes, I own a jumper and yes I have used it. I like the rule of 2 and 15 (baby equipment no more than 2 times per day for 15 minutes at a time) and try to follow it as best I can ( I'm not perfect!).
Floor play is the absolute ideal. I have recently purchased a play yard that I LOVE. My son is belly crawling all over the place and in the play yard he still has the freedom to do this. He is still allowed independent floor play and allowed to explore his environment. I can be within eyesight and feel comfortable with floor time. So in the end, I'm cognizant to not overuse any type of equipment including jumpers.