We've had a rainy/cool week around here.  That combination is hard when you have a busy toddler who likes to be outside all the time.  We decided to try a gross motor walk to make inside play a little bit more fun.  When C was little he did the gross motor crawl.  It was great for strengthening and body awareness.  Now that he is more of walker, or I should say runner, we've advanced to walking through the obstacle course.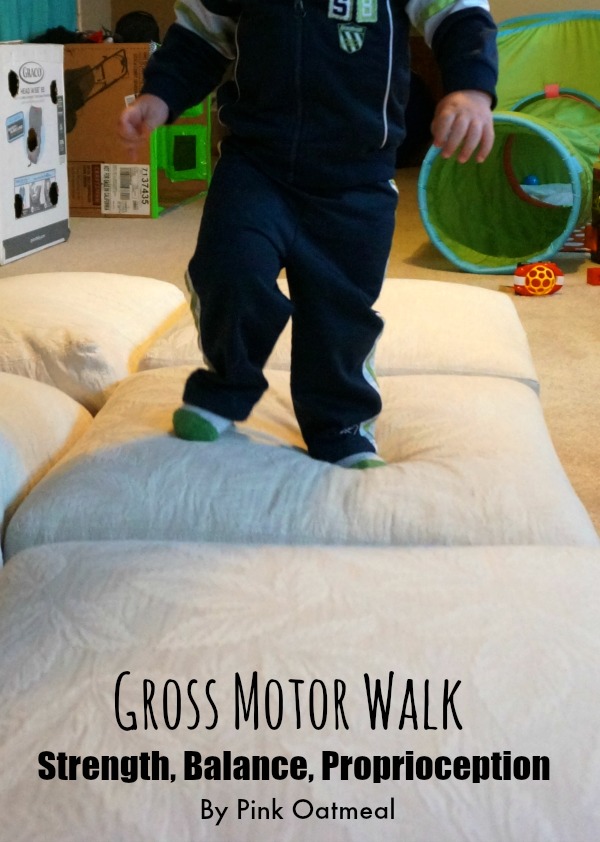 Gross Motor Walk
I used couch cushions and pillows to make our gross motor obstacle course.  I simply laid them out along the floor.  The best part about the obstacle course is that it only takes a minute to set up.  No prep work, no need to buy anything.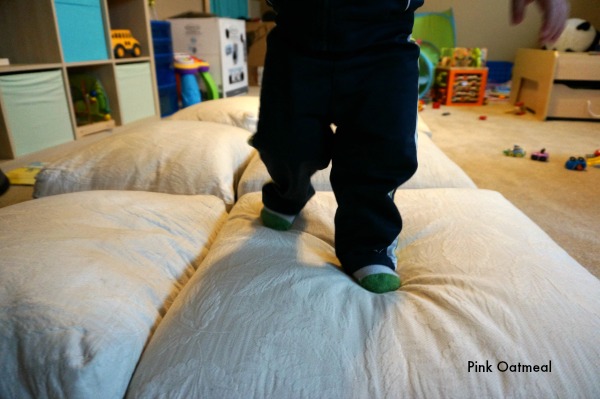 Make It A Game
Your child may enjoy carrying objects across the course.  They may enjoy even playing chase on the course!  If they want to crawl, let them crawl.  Crawling is great at any age.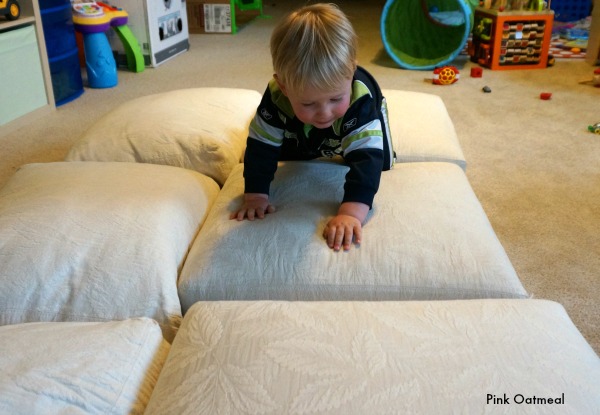 Benefits
The gross motor obstacle course provides challenges to balance with the uneven surfaces.  It provides opportunities for body awareness.  Your little ones need to correct when they start to fall off balance allowing for them to understand where their body is in space.  Even when they fall they are gaining body awareness!  It allows for sensory feedback.  Going barefoot through the course gives the feet opportunities to walk on soft and squishy surfaces.  It provides core strengthening.  In order to travel over unstable and uneven surfaces the core of the body needs to be working to keep as stable as possible!
More Gross Motor Ideas
Follow Pink Oatmeal's board Gross Motor on Pinterest.


I WANT TO HEAR FROM YOU
Let's connect!  Pink Oatmeal is on Facebook, Pinterest, Twitter, and Instagram!
YOU MAY BE INTERESTED IN
My store at Pink Oatmeal has ideas to get the kids moving at home, in the classroom, and in therapy!  If you prefer Teachers Pay Teachers you can find me there too with even more ideas to get the kids moving!