The familiar faces ring has been a project that I have been putting off!  Lately, C has really been interested in pictures .  He seems to prefer his books that have "real" babies instead of illustrations.  I thought now would be a good time to finally get it done!  I used Pic Monkey to make my faces ring. I LOVE Pic Monkey and use it for so many of my projects and editing pictures.  This is my quick tutorial on how to make a family face ring using Pic Monkey.  Pic Monkey is free to use.  You can upgrade with a paid version for even more options and the price is right!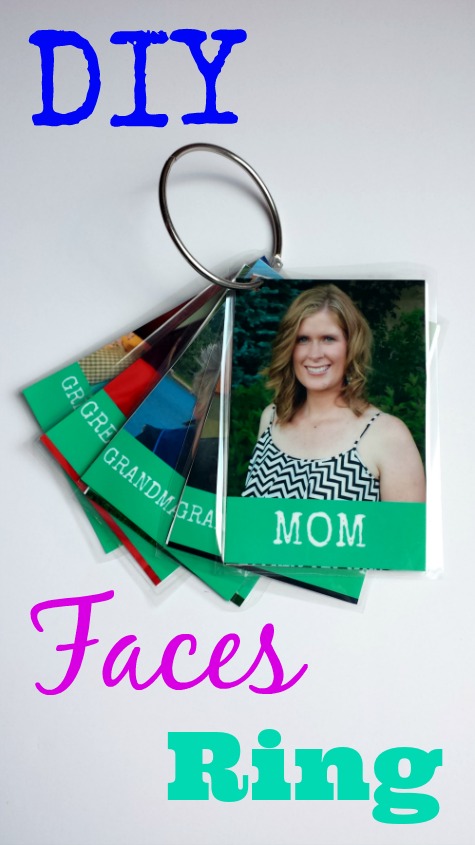 What You Need
Pictures of family and friends. (You can always add more later.)
Ring (affiliate link)
Hole Punch (affiliate link)
Option to Laminate (recommended)
Getting Started
First, you need to have pictures of everyone you plan to use in your faces book. stored on your computer.  Once you have them, or at least some of the pictures you can get started.  Go to Pic Monkey and select the edit button.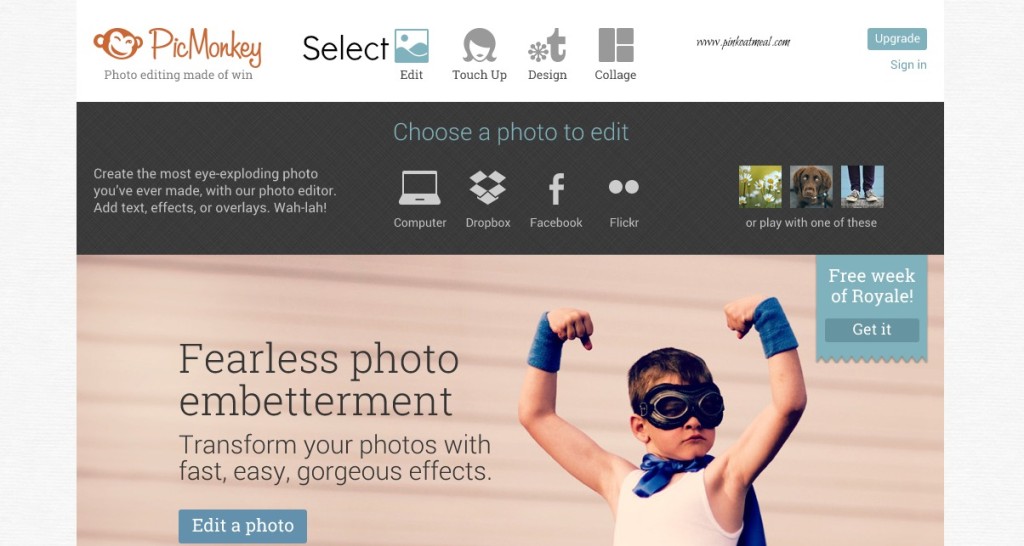 It will allow you to select which picture you would like to edit.    A tool bar will pop up on the left of your picture that will have several options available to edit your pictures.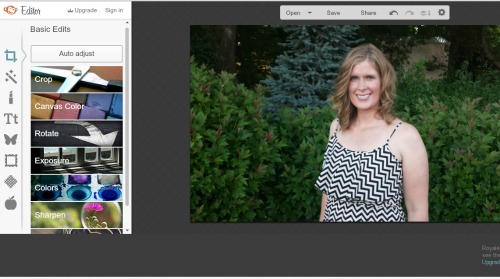 You can decide how much editing you want to do to your pictures.  I decided that I wanted my pictures to be close ups.  I used the cropping tool for this.  I'm also a fan of the exposure tool to make the lighting look a little better!   Play away with the editing as much as you would like.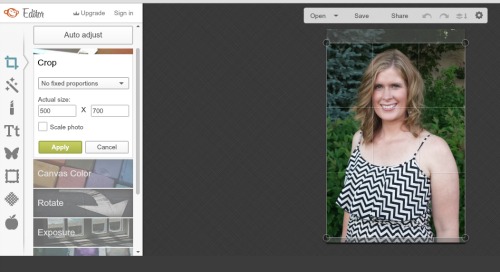 Crop
Once you have finished your editing you are onto the step of adding the name to the face.  I like to use an overlay to make the name stick out.  The overlays are located on the left under the butterfly!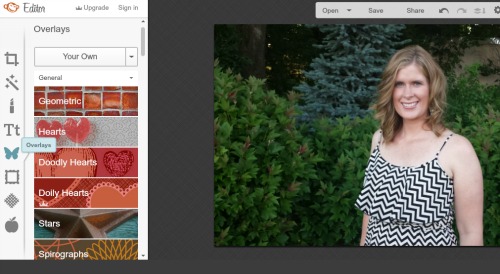 Overlay
You can select from a variety of different overlays.  I chose to go with the geometric overlay since I like the simple look.  You can choose whatever color you would like to make your overlay.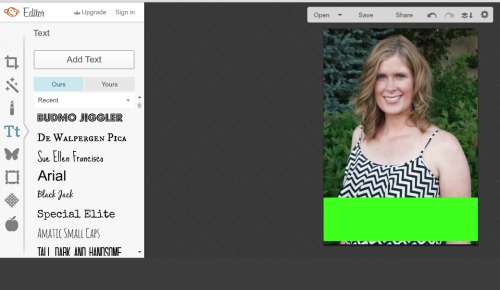 Text
After my overlay was in place I was ready to add text.  The text option is the capital and small t's on the sidebar.  I selected which text I wanted to add and wrote in my word describing the person!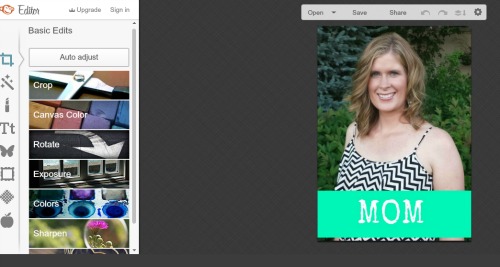 That was my final result.  You may notice that I changed the color of my overlay!  Finally, save your picture to a destination that you will remember it!  I sent my pictures in for developing!
Once you get the hang of using Pic Monkey it goes quick!  I got all my family faces done in about 20 minutes.
Putting It All Together
Once I picked up my pictures I simply laminated them , added a hole punch in the corner, and put them on a ring.  I use a laminator that I have at home.  It looks similar to this one (affiliate), however is a different brand.  I love it!  Of course, most office stores would likely have the option to get your pictures laminated there.
The familiar faces ring has gone quite a few places with us!  It's used at home, in the car and out on walks in the stroller!
You May Be Interested
Check out my store!  It's full of ideas for physical therapists, teachers and parents to incorporate movement with learning!
I'd Love To Connect
I'd love to hear what you have to say.  Let's stay connected!  You can find me on Facebook, Twitter, Instagram or Pinterest!