I recently had the opportunity to review Sensory Processing 101 (affiliate). As a physical therapist this sparked my interest and I hoped it would give me more ideas to use in my practice. This book is an awesome resource written from a parent and educator perspective as well as a therapist perspective.  It gave me some fun ideas to add to my toolbox to challenge the sensory system. I was really excited when I came across a DIY balance board idea in the book.  I've always wanted to make one of these as many of the schools I go to don't have them available, but they are a great tool to use in therapy.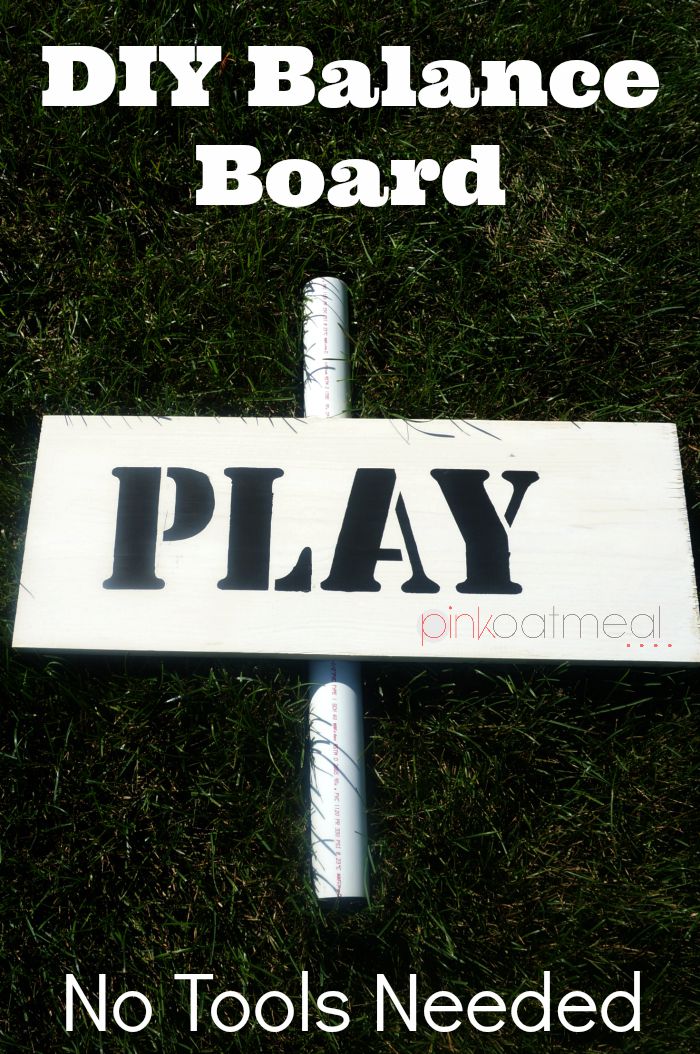 DIY Balance Board
Since I had the electronic version of the book it was super easy for me to print off instructions on how to make my balance board.  I also loved how the page about the DIY balance board had a key talking about the different areas (proprioceptive and vestibular system) of the sensory system that are addressed with the balance board.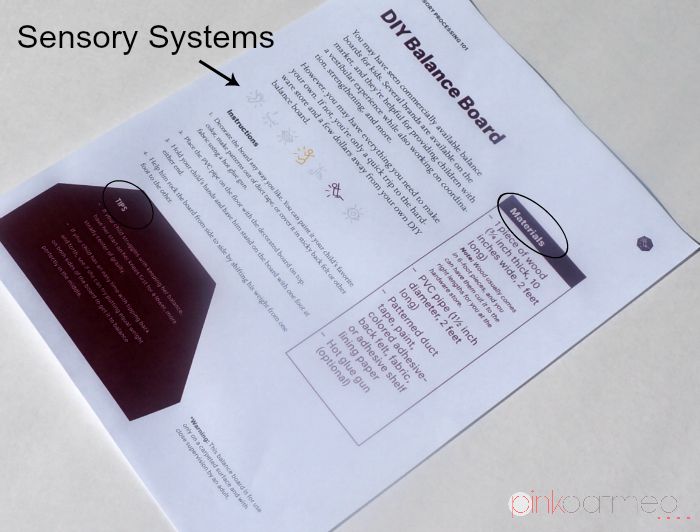 I went, or I should say I sent my husband off to the store to buy my 2 supplies I needed to make the board.  Did I mention no tools were needed?  This is my kind of DIY project.
Supplies
1 piece of wood (¾ inch thick, 10 inches wide, 2 feet long) – This actually came in a 6 foot piece and my husband had them cut it to 2 feet right in the store.
PVC pipe (1½ inch diameter, 2 feet long)
Putting It Together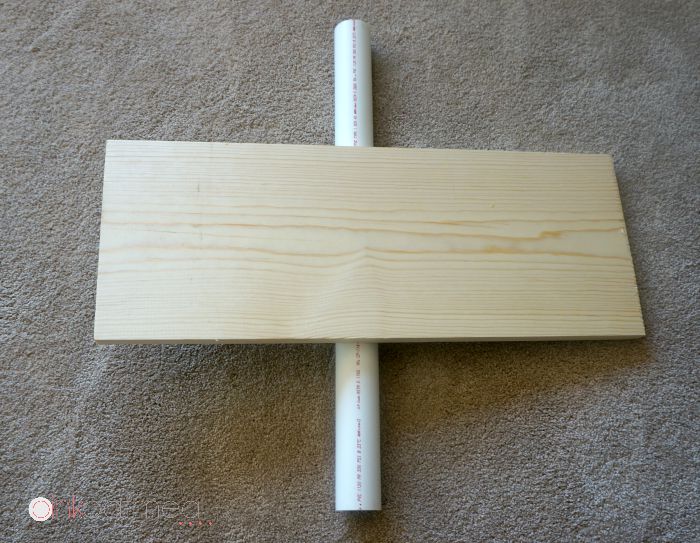 You could simply place the PVC pipe on the floor with the board over it and be done and have a balance board.  Or…you can get more creative and decorate the board.  They have some great suggestions in the book for using duct tape, paint, fabric, etc.  Of course, I had to try my hand at using chalk paint and stencils(affiliate) (mine were larger 4″ big but by the same company) to make my board.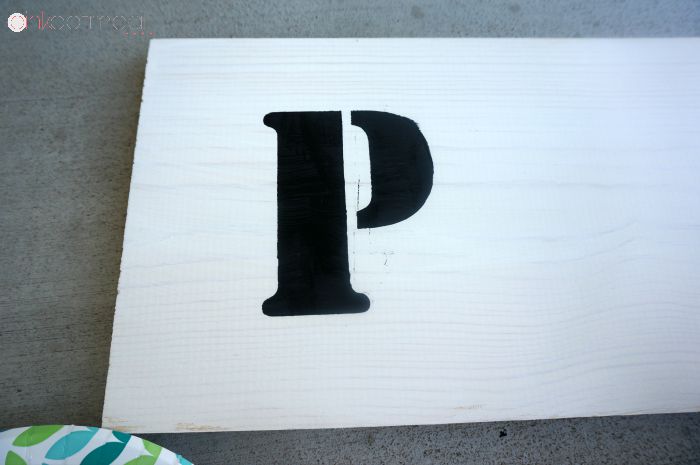 I thinned out the white chalk paint with a little bit of water as I wanted to see the wood grain.  After it dried I stenciled on the word play as even though we are working on challenging the sensory system we are still playing.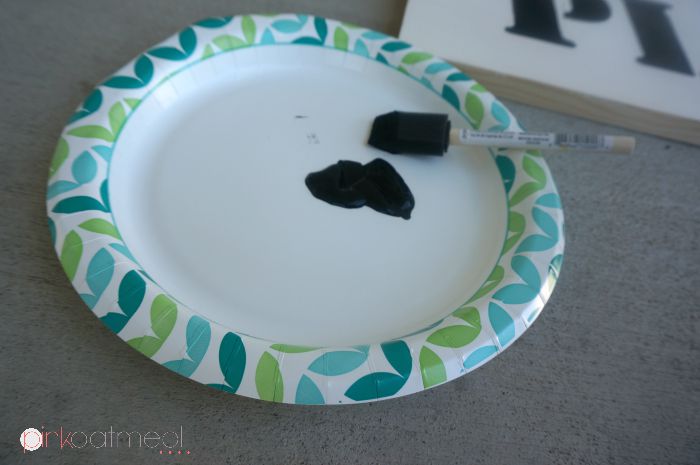 DIY Balance Board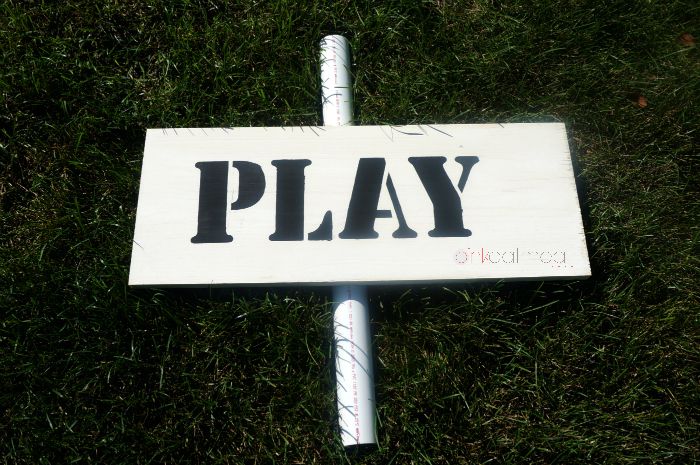 It turned out pretty good.  I probably could have centered my stencil just a bit better but it serves it's purpose as it should. I'm not patient enough to be a true DIY'er!  I am going to be sure to follow the warning they list by using it only on a carpeted surface.  I also love their suggestion for trying it out on your knees if standing is too difficult.
Sensory Processing 101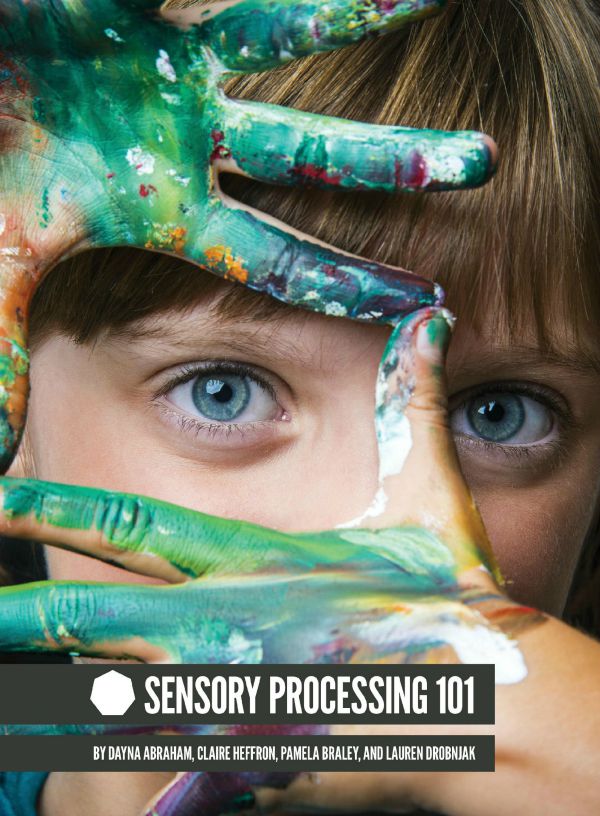 Sensory Processing 101 (affiliate) is like 3 books in one.
The book includes step-by-step instructions for activities you can use in everyday play with kids at home or at school to support the development of each sensory system.
 It also  resources related to sensory processing, including support groups for parents and caregivers of children who have sensory needs, cheat sheets with quick overviews of each sensory system, and more.
An explanation of each sensory system from a therapist's point of view and from the perspective of a parent and educator.
I loved this book and think it would be an excellent resource for  therapists, teachers, and parents.  It's well written, easy to understand, and has great pictures.
YOU MAY BE INTERESTED IN
My store at Pink Oatmeal has ideas to get the kids moving at home, in the classroom, and in therapy!  If you prefer Teachers Pay Teachers you can find me there too with even more ideas to get the kids moving!
I'D LOVE TO HEAR FROM YOU
Let's stay connected!  I can be found on Facebook, Twitter, Instagram, and Pinterest!