Football season is upon us. It's in full force at our house. Vikings, Gophers, and the local high school teams are the weekend excitement around here. In the spirit of football season I've created a matching game with a football theme. Of course, the football matching game also has a movement component. It's a fun matching with movement game with a football theme!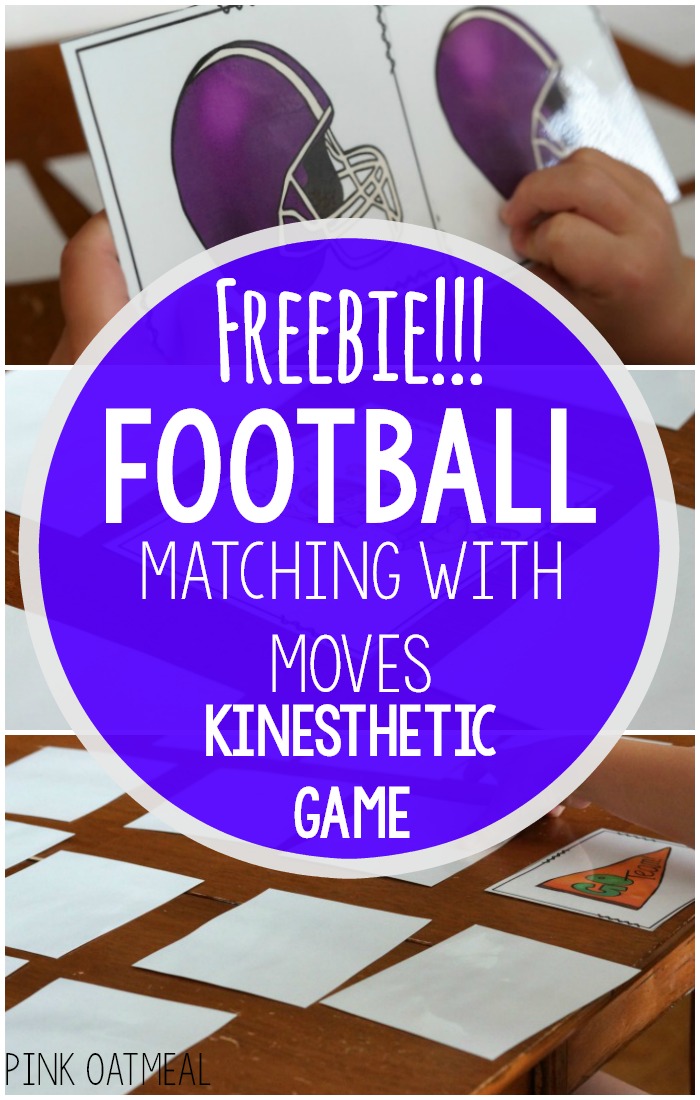 Matching With Movement
The game is really as simple as it sounds. There are several different football cards and several different cards that have movement actions on it. The game is played in partners. Cards are laid out face down. Each person takes a turn trying to find the matching cards. If the players get a match they keep the pair and get to go again. If they draw a movement card both partners perform the action and that card is removed from the game. The next player gets to go. The winner of the game is the person with the most card pairs.
This game is available in the freebie library!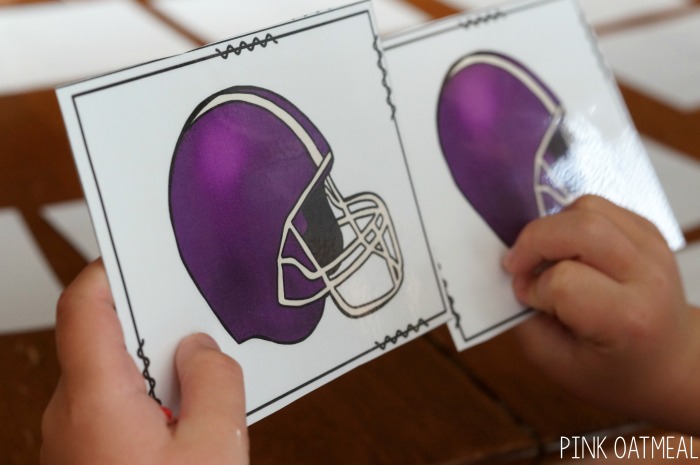 Suggestions
Print the cards on card stock so that players can't see through.
Print as many pages of football cards or movement cards that you would like to have – make the game big or small. Be sure to print out duplicates of football cards so you have a match.
If you want to review movements with kids beforehand it may be a good idea, especially for younger kids.
Laminate the cards for long-term use.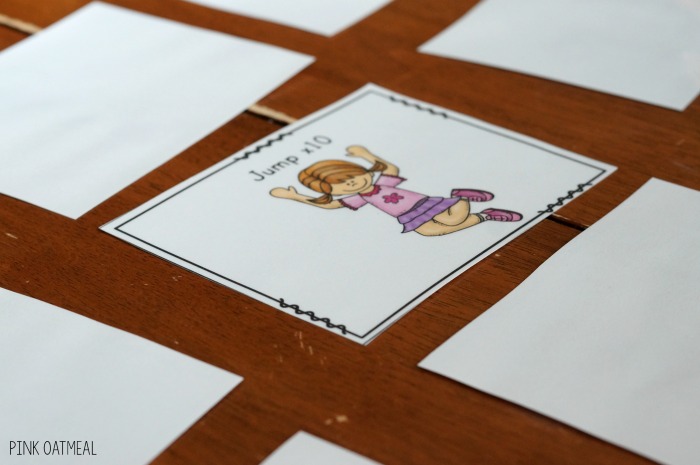 Get Your Football Themed Resources
Pink Oatmeal has a huge collection of resources that are ready to go for you that go along perfect with a football theme. These resources are fabulous for your football fanatic, at Super Bowl time, at college bowl time or to use all year long.
SEE ALL THE SPORTS RESOURCES FROM PINK OATMEAL
Click on the name of the resource below to get a detailed view of the resources perfect for your football theme from Pink Oatmeal.