As a physical therapist that works in the school systems I always try my best to make my therapy sessions educational. I love the idea of combining movement with learning. What I do, obviously depends on each individual student and their specific needs and goals in the educational setting.  In the classroom, I work with teachers to find fun ways to get their kiddos moving.  Not only is it good for the kids that I see, but moving in the classroom is beneficial to all students!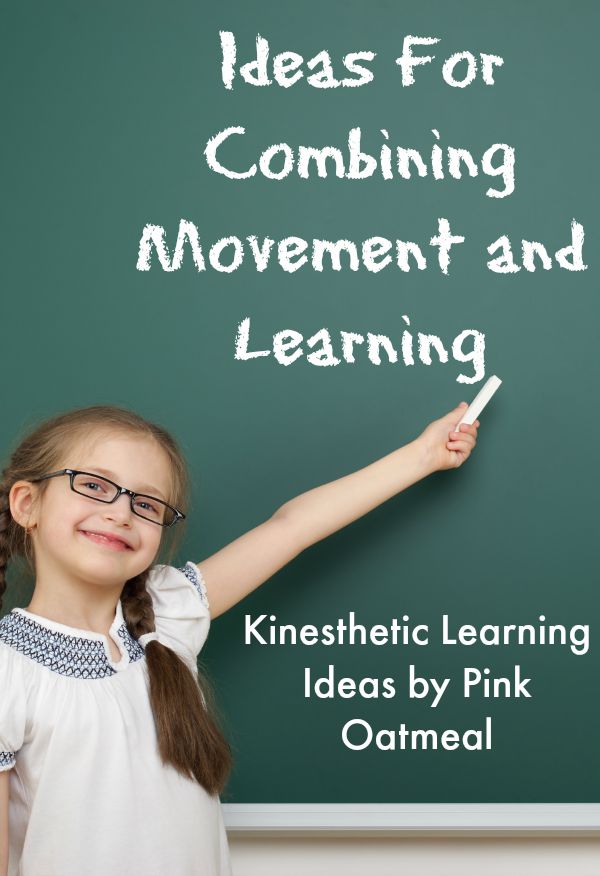 ©soleg/Dollar Photo Club
Movement and Learning In The Classroom
In the classroom there is so much to do and so little time, but MOVEMENT IS A NECESSARY part of the day.  Making those brain breaks educational can be a great way to keep the learning process going but give the children that much needed opportunity to move.  On top of that they should be more alert given the fact that they go to move!
Ideas
Incorporating movement with the alphabet.  Instead of having the kids sit or write alphabet letters encourage them to move with the alphabet.
Performing counting and number tasks kinesthetically.  Jumping when counting, using a hula hoop and students arms for time, a scavenger hunt around the school to read the different clocks.  Using movements to learn math problems.
Not forgetting about free play!  Yes there is lots to do and little time to do it.  Set-up free play stations that are educational and purposeful but let the kiddos direct their play/learning.
Think big!  Act out books or lessons you are learning about!  It can be done in groups , stations or as a class!
Get your kiddos outside to learn!  If the weather is appropriate do a lesson outdoors!
When discussing colors talk about different objects that are that color. Move like those objects when learning colors!   The cat is black, so have the kids move like a cat.  Engage them in their learning!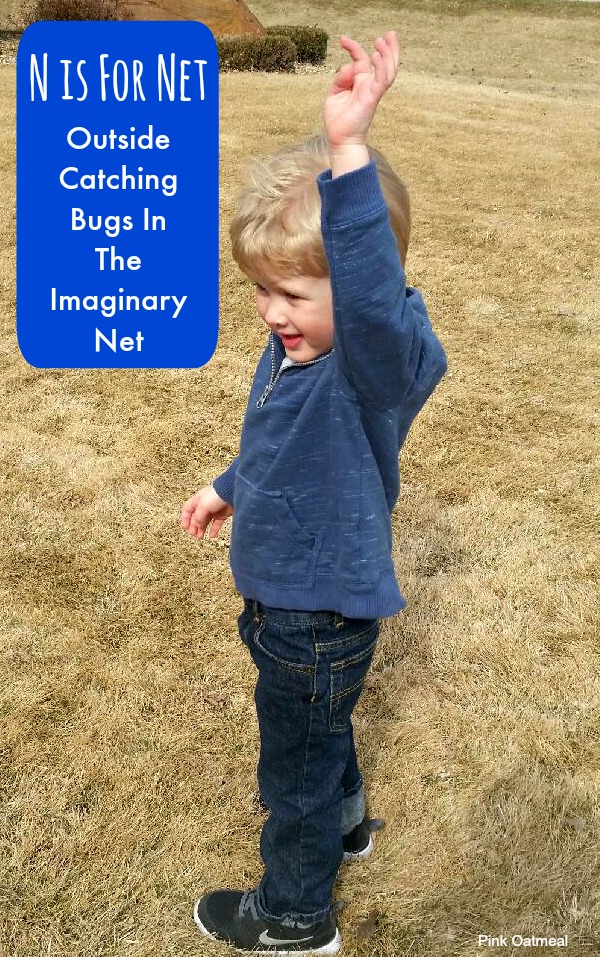 What I Do In Therapy
For many of my students, I need to work on strengthening, body awareness, and range of motion in order to achieve their goals, objectives, and needs in the educational setting.  I've found different ways to work on different skills with them.  Like I said, it's student dependent, however I have a few different go to games that seem to be a lot of fun to use with a variety of different kiddos.
Since the majority of my direct service kiddos are preschool and elementary aged students a lot of my stuff I commonly use focuses on letters, numbers, colors, and animals.  My goal is to have a fun productive therapy session where I am working on not only their goals and objectives but also including classroom concepts.

Moving and the Alphabet
I've incorporated the alphabet into my therapy sessions in many different ways.
Practicing letters as we walk up the stairs.
Alternating  saying letters of the alphabet when playing catch with a ball.
When moving in the school talking about what letter different objects that we pass start with.
Scavenger hunts to find letters of the alphabet.
Alphabet Movement Cards were a hit last year and this is how we used them!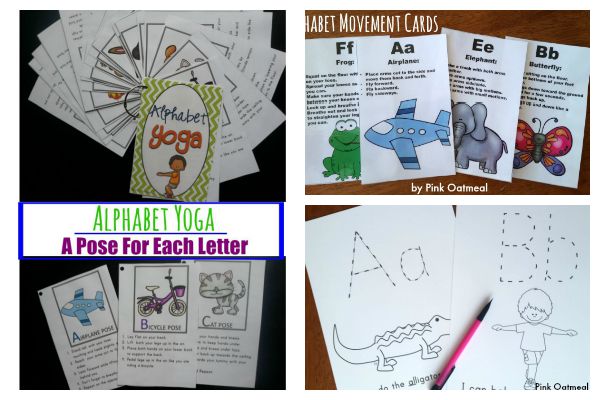 Yoga has become an absolute favorite of my kids in the past year.  This year I plan to try alphabet yoga with a pose associated with each letter.  It's a lot of fun and the kiddos stay engaged.  I have my cards laminated and on a ring so they travel easy with me.  However, they could be used on a bulletin board too.
Numbers
We count a lot when we do therapy!
Steps
Seconds
Lights
Tiles
Trees
I could go on forever, but let's face it sometimes just plain old counting gets boring! At least it does for me, so we like to make a game out of it!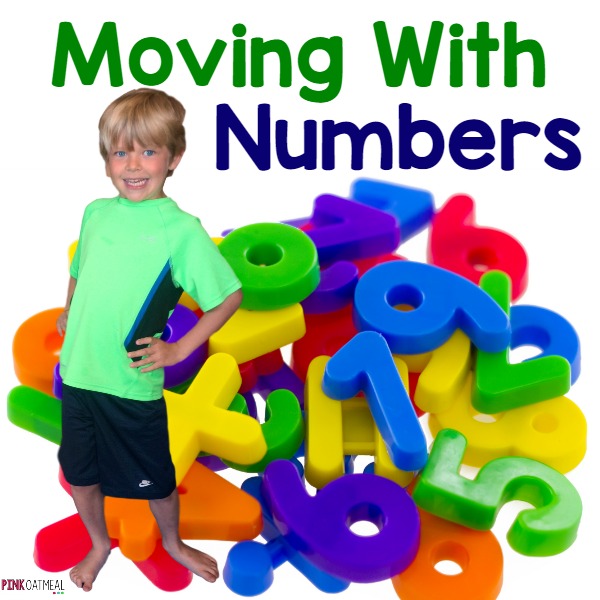 I've created  number cards that  I use to get the kiddos a little more excited.  They can draw cards and perform the action.  Sometimes we will go in order and see how high of a number we can get too!  I also modify the specific movement based off the students individual needs.  They are great for a warm-up activity as well. 
Stations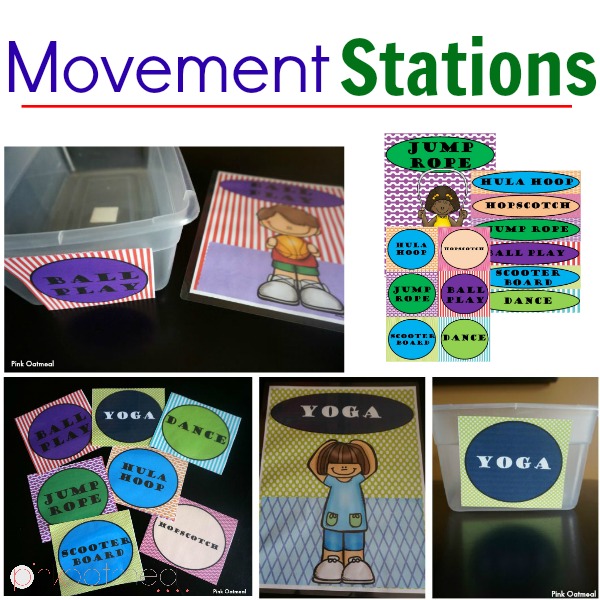 Do you do math centers or literacy centers?  Do your students work in stations?  Have you ever considered making one of those stations as a movement station?  You may be surprised how that station could help the kids stay focused for the rest of the stations!  Read to how to set them up and why they are important! 
Animals
Animals are the best!  When working with animals I ask several different questions.  We talk about what letter the animal starts with, what noise the animal makes, describe the animal, and even spelling the animal.  Again, I modify this all dependent on the child I am working with.
I love animals because they move and they are fantastic to use for strength, range of motion, and balance.  We work on several different animal games they are the best.  I have tons of different yoga cards with different animal themes associated.  I usually carry a few with me and let the kids choose which is their favorite.  They really like the graphics as they relate so well to them!   I've written up all the different poses that I use in each animal themed yoga.  You can check them all out here in my blog posts: Zoo Yoga, Sea Yoga, Farm Yoga, Circus Yoga, Rainforest Yoga, Woodland Yoga, Desert Yoga, and Pet Yoga.
Shapes
This is another area that I like to talk about with my kiddos.  Once I got stumped on a shape and luckily one of my kids came through and named it for me (yes I'm admitting it)!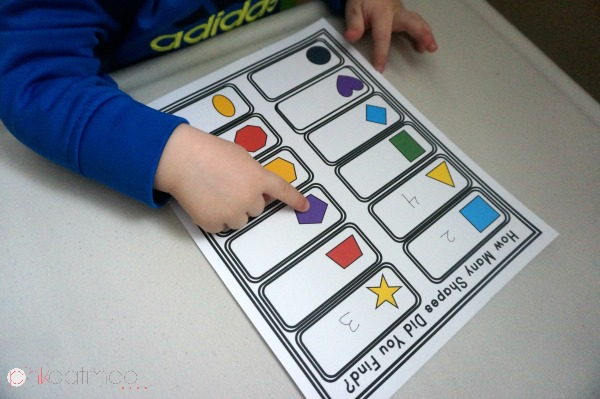 We step on different shapes when going up the stairs
We do shape puzzles with one piece at the start of an obstacle course and once through the obstacle course they put it in the puzzle.
We go on scavenger hunts to find shapes working on uneven terrain, curbs, and stairs.
More Kinesthetic Learning Ideas
Follow Pink Oatmeal's board Kinesthetic Learning on Pinterest.


You May Be Interested In
My store at Pink Oatmeal has ideas to get the kids moving at home, in the classroom, and in therapy!  If you prefer Teachers Pay Teachers you can find me there too with even more ideas to get the kids moving!
I Want To Connect
Let's stay in touch.  You can find me on Facebook, Pinterest, Twitter, and Instagram!