You know how they always joke about the "poor second child"?  Unfortunately, I feel like it may have a little truth to it, at least in our house!  Little C is such a trooper and just goes with the flow and is on the go with us all the time.  I've really been trying to set aside some time to spend just a few quality minutes with just him.  As part of that time I've been trying to read books with him.   I've added a little play to our book reading thanks to a page turning tip from (affiliate) Simple Play Easy Fun For Babies.  This book full of baby play ideas is by fellow blogger and occupation therapist Rachel Coley from CanDoKiddo.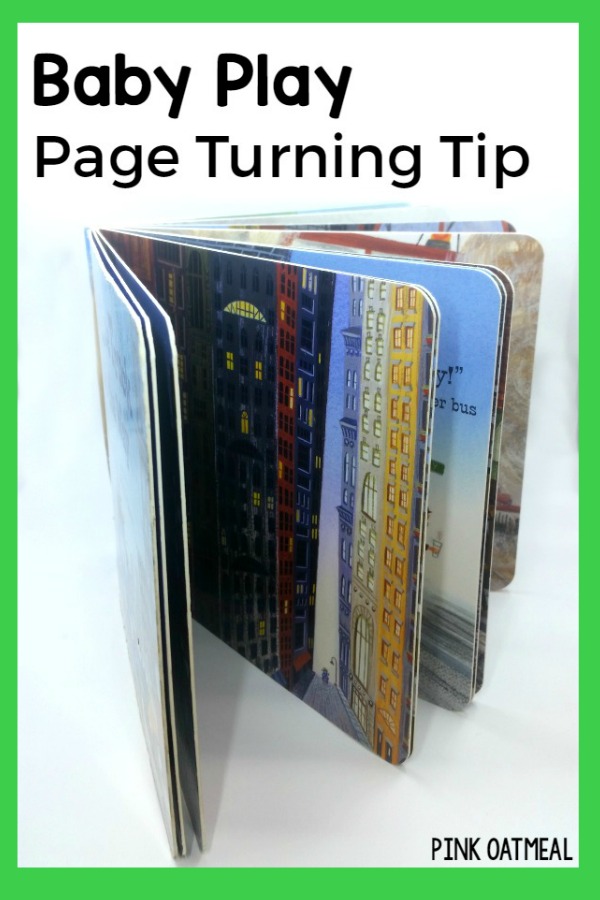 Baby Play -Page Turning Tip For Babies
The book talks about how most typically developing babies won't be able to turn pages of a board book until 9-12 months of age and won't be able to turn single pages until 12-18 months.  By placing a few rubber bands (or elastic pony tail holders) around the spine of the book you are able to create separation between the pages making it easier for your baby to turn the pages.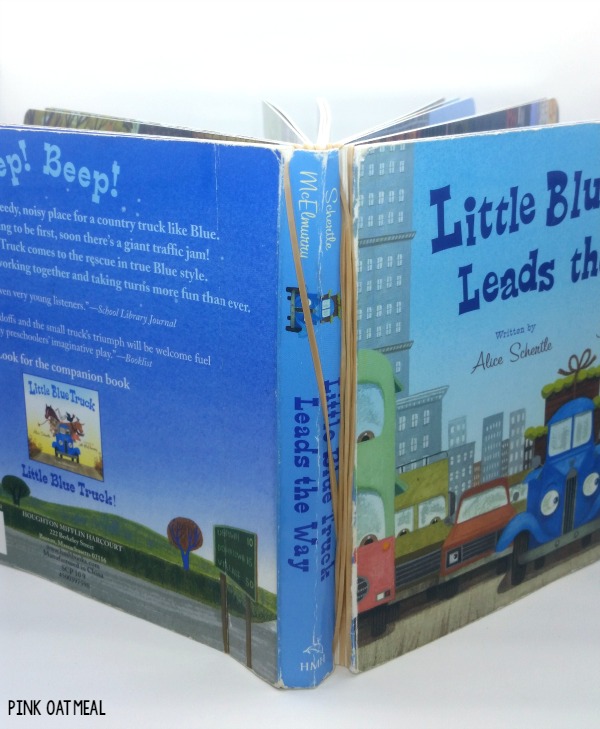 On this particular day I used 5-6 rubber bands to separate the pages.  Little C is a man on the go, but he sure thought it was pretty cool that he was able to turn the pages.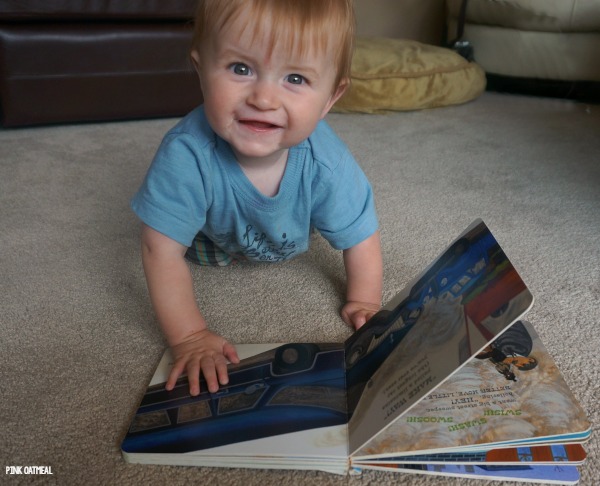 He turned them on his belly and his side.  He even worked on turning pages while on his hands and knees.
I love what a simple tip this was and how it could be incorporated into an everyday activity such as reading to your baby and simple baby play.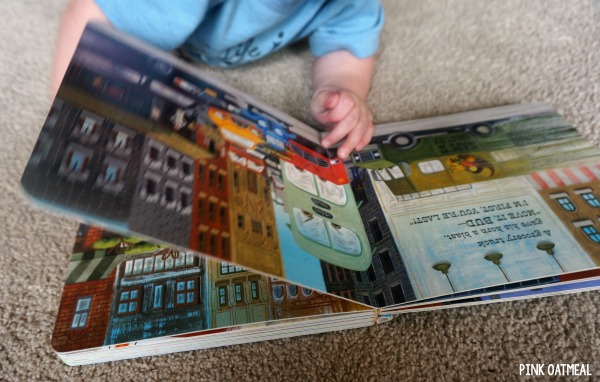 I also love how the book cautioned that rubber bands can be snapped or swallowed.  With this activity close supervision is required (eyes on baby within an arms reach). Also, remember to remove rubber bands after use! 
Simple Play Easy Fun For Babies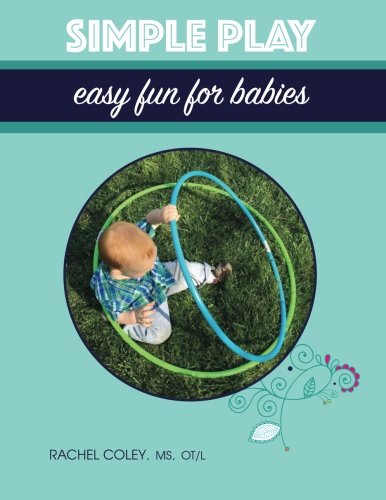 This activity was just one example of a book full of ideas to play with your baby.  This is the second book aimed at bigger babies.  Her first book (affiliate) Begin With A Blanket: Creative Play For Infants was just as fabulous.  Check out our tummy time play inspired from that book.  Both books do a nice job of suggesting activities associated with where your baby is developmentally so you don't have to wonder.   The books also lists all the benefits associated with each activity. These are great for a mom or the perfect shower gift!
I WANT TO HEAR FROM YOU
Let's connect!  Pink Oatmeal is on Facebook, Pinterest, Twitter, and Instagram!
YOU MAY BE INTERESTED IN
My store at Pink Oatmeal is full of ideas to get the kids moving at home, in the classroom, and in therapy!  If you prefer Teachers Pay Teachers you can find me there too!