The new school year isn't too far away. Even if you have a bit to wait, I bet the thought has crept into your mind right? Each year I've adjusted my back to school plan just a little bit. There are some some staple things that I have found I absolutely need while other things didn't work out as well as I hoped. I feel that for being a therapist that travels between schools and never has the same day to day I've become decently organized in my ever developing back to school plan! Check out the tips and freebies below!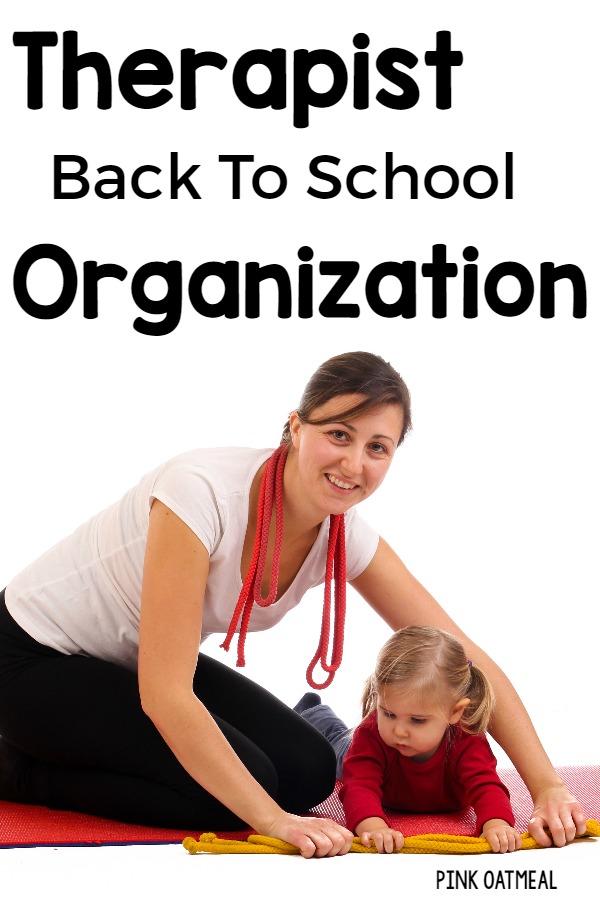 Microsoft OneNote
This has been a lifesaver, I've gone paperless. I've been using OneNote for documenation on and offline (yes you can do both!) and I've literally saved loads of time. This means no more binder after several years of using one. Last year I found that I rarely needed it. A simple folder would have done to carry the few sheets of paper that I like to have. My therapy bag will hopefully have a little extra room and be a little lighter (but let's be honest I'll probably fill it up with other stuff). The reason I can get rid of it is because I've gone almost completely electronic (there are a few things I keep paper, I'll get to that later). Like I said, using Microsoft OneNote has been amazing. I've posted about it before. (Read this it is seriously the best!) I seem to love it more each year. If you travel like me, you may have those couple extra minutes in between schools that you want to get notes done, but don't have time to find a computer and handwriting notes takes forever. With OneNote I'm able to do it on my iPad. I have a keyboard for my iPad similar to (affiliate) this one.
Planning Resources
I love when motor skills can be added to any theme that is being worked on in the classroom. This makes it so easy to combine movement and learning for a therapist, but right into the classroom as well. Check out this FREE motor planning resource.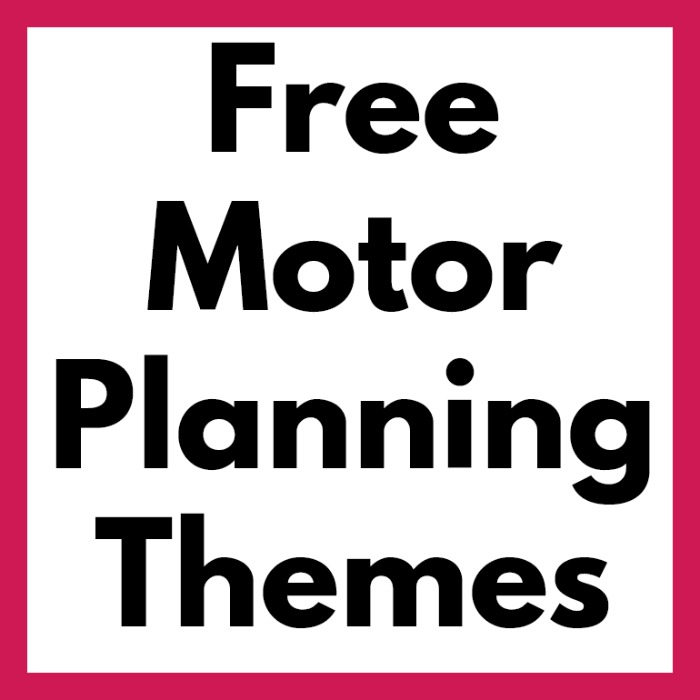 Daily Communication Forms
So there are a few things that I like to keep paper. I have a form that I try to send home with my students after each session. There are times I forget, but for the most part I get them home. I believe it promotes a good relationship with the student's parents when I update them on what's going on in regards to their school based therapy. These are free in the Freebie Library.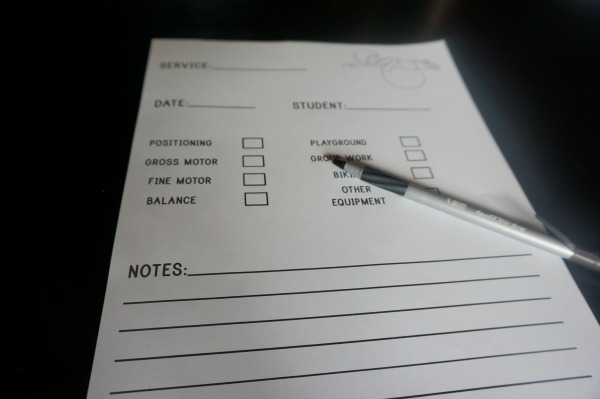 When you join the email list you get this easy check the box note to send home plus tons of other Pink Oatmeal freebies!
All The Stuff
A Storage Bin
My office (aka my car) has a lot of stuff in it during the school year. I have a large storage bin that I put in the back of my car. In this storage bin are several different pieces of equipment that I like to have on hand to use, especially if I am in a pinch. Often times, I will have hurdles, Twister, a playground ball, stepping stones, and bubble wrap. I love that if I have to change my plan for the day I have some great options to fall back on.
At Home
As I've collected and created more printables and resources over the years I needed a place to put them all. I bought a storage drawer at IKEA. I've organized mine by printables. That way I could easily interchange them depending on the season/theme/year.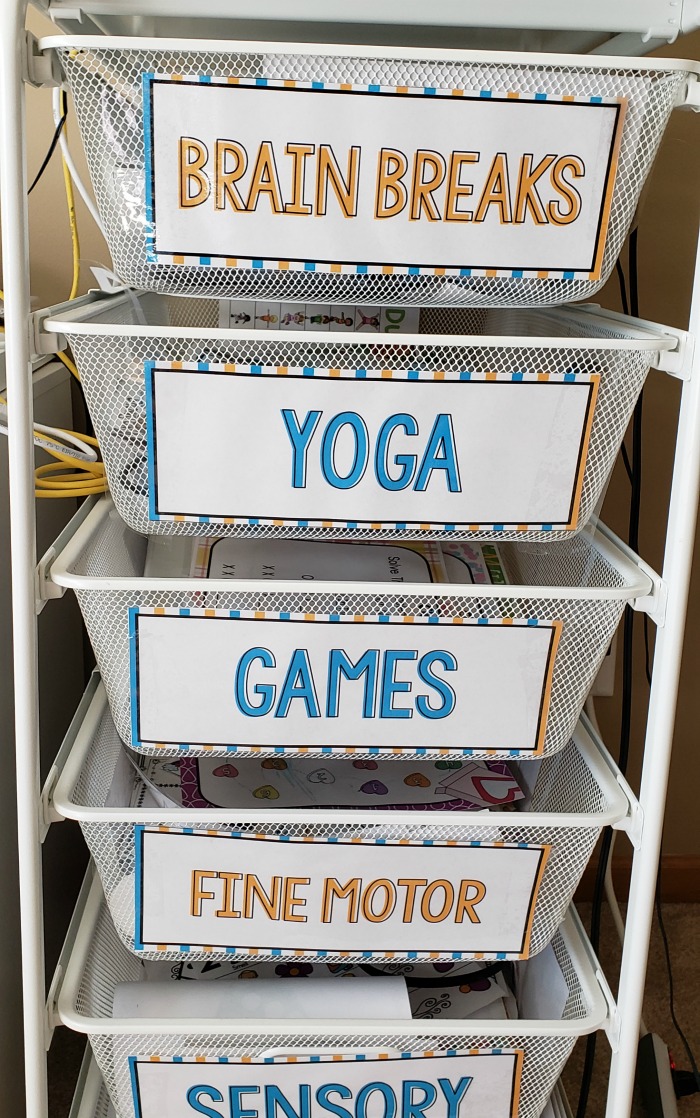 Therapy Bag
I get my therapy bag packed with things that I really can't go without. This mostly includes tools. I never knew how much I would have to use tools in my job! I have an allen wrench, screwdriver, and needle nose on hand. I also carry tape, velcro, and sidewalk chalk in my bag at all times! Check out my post on my favorite back to school moving and learning resources and get some more freebies.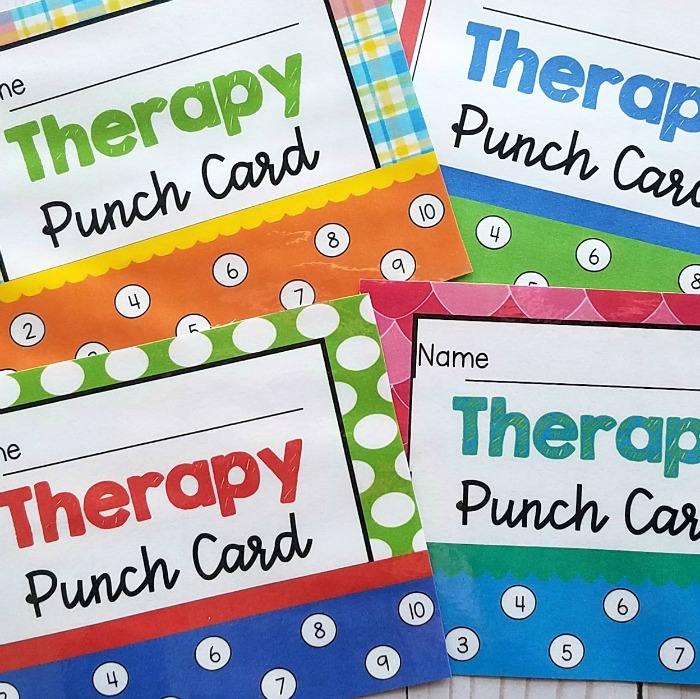 I also carry around a couple of sets of brain break/movement cards or yoga cards. I like to interchange which ones I have in my bag throughout the year. I also have some basic "therapist stuff" in my bag. This includes my Therapy Punch Cards and Therapy Awards – a little motivation can go a long way!
Organizing Your Therapy Room
Do you have stuff all over your therapy room?!?! I know it can be hard to keep it all organized. One great way is labeling. This way there is a place for everything. It has helped me keep up with organization when I have a place and label! You can get these therapy room printable labels here!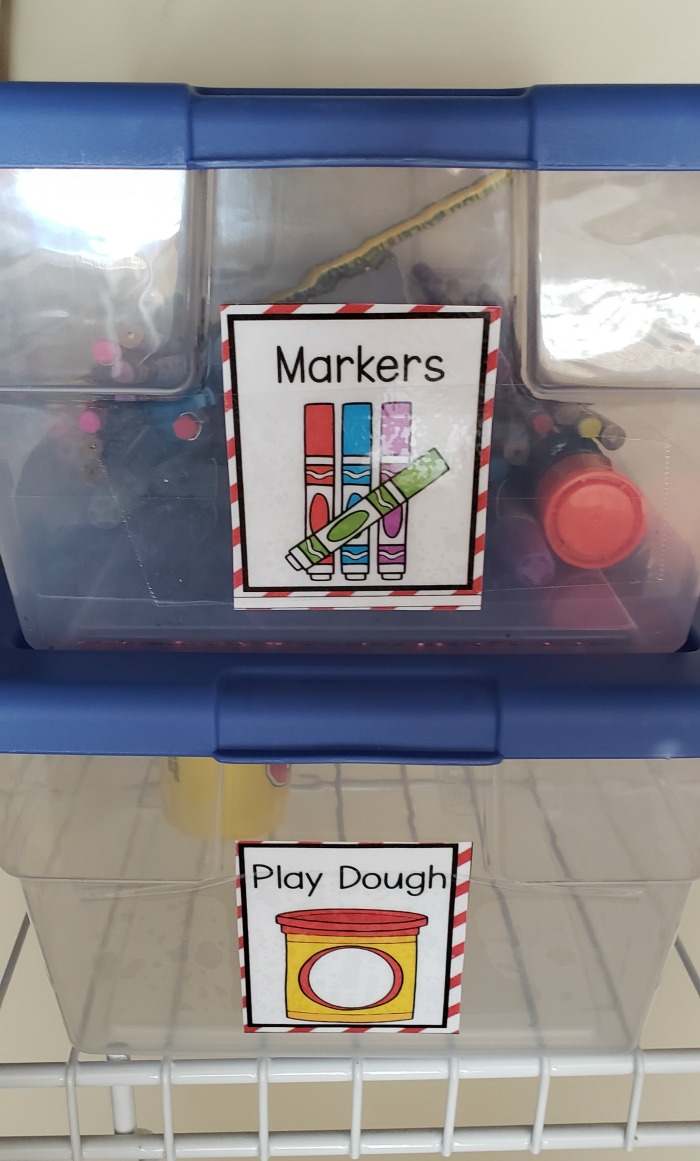 Organizing For Your Kids
As much as organization is important for adults, it may even be more important for our kids to know what is happening next. Having a therapy visual schedule ready to go is a great way to have organization for yourself and the kids you work with. Get your therapy visual schedule here!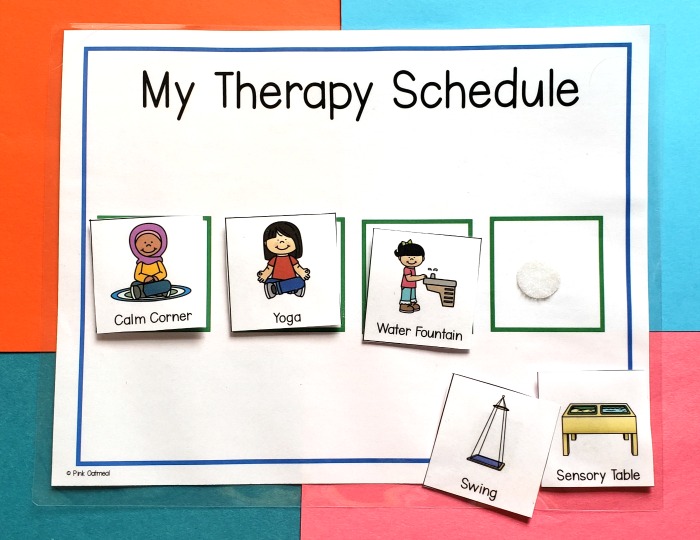 Superhero Room Resources
Okay I never had my own "therapy room" but I know several of you do. Do you always admire the cute themes that teachers have going on in their rooms? While now you can too! Now out in the shops – Superhero Themed Therapy Room Resources. This pack includes therapy notes, therapy punch cards, calendar, days of the week, birthday printable, the therapist is… printabale, therapy welcome signs, therapy bunting, labels all with a superhero theme! Even though I don't have a therapy room myself plenty of these resources are perfect for the traveling therapist as well! Grab it this summer and have your Superhero Room ready for your Superheros when you get back! Get them in the shop.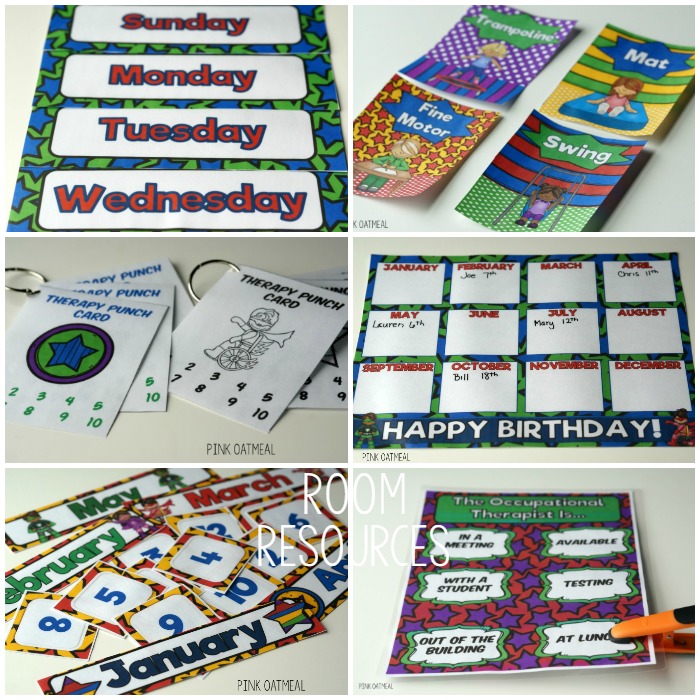 How about having everything done for you?
Pink Oatmeal is now offering Membership options! The membership options give you access to a video library, members only products, and themed planning ideas each month. With a subscription to the annual membership you get ALL of the resources available on Pink Oatmeal! With a monthly membership you get credit to use towards products in the Pink Oatmeal shop!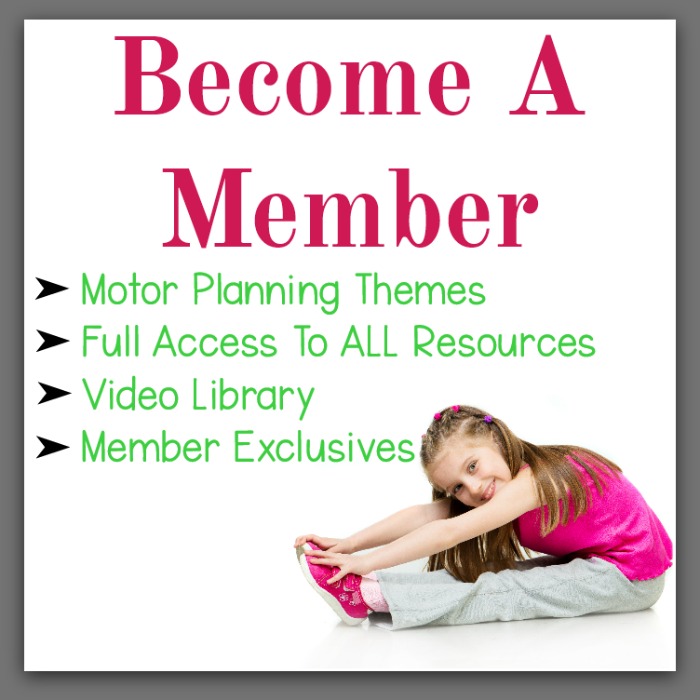 YOU MAY BE INTERESTED IN
My store at Pink Oatmeal has ideas to get the kids moving at home, in the classroom, and in therapy! If you prefer Teachers Pay Teachers you can find me there too with even more ideas to get the kids moving!
I WANT TO HEAR FROM YOU
Let's connect! Pink Oatmeal is on Facebook, Pinterest, Twitter, and Instagram!