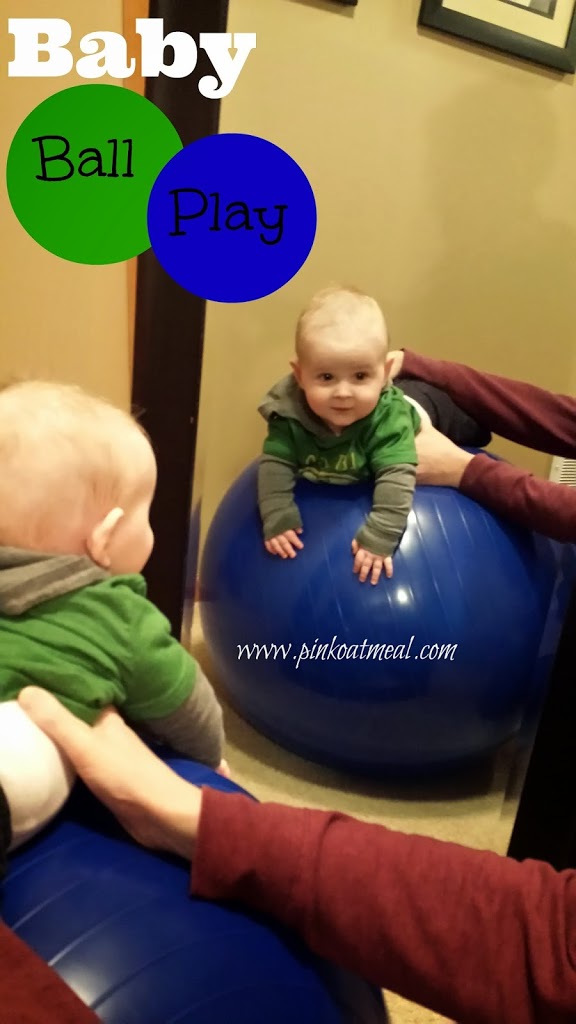 I tend to have my exercise ball in our family room in my attempt to get back in shape after having my baby.  It tends to sit in the corner really more then anything.  Little C has become very interested in everything and the other day he maneuvered his way to the ball.  Only then did it occur to me that he would probably enjoy playing on the exercise ball.  I use it all the time with my kiddos at school to promote sensory input while working on motor skills at the same time.  So, I gave it a shot with C and he thought baby ball play was the best.  I used our big mirror so he could see himself while playing on the ball.  He would look at himself then me then himself and smile.  He was quite proud of himself!
If you want to try this with your baby be sure that your baby has sufficient head control and is of appropriate age to play on the exercise ball. 
Make sure that you always have two hands secured around baby at the trunk at all times.
1.  We play a few different ways.  The first way that I usually start with him is on his tummy and he moves back and forth toward the mirror and away.  He smiles big as he gets close to the mirror.  I always have both hands secured around his trunk and never take them off when playing on the ball.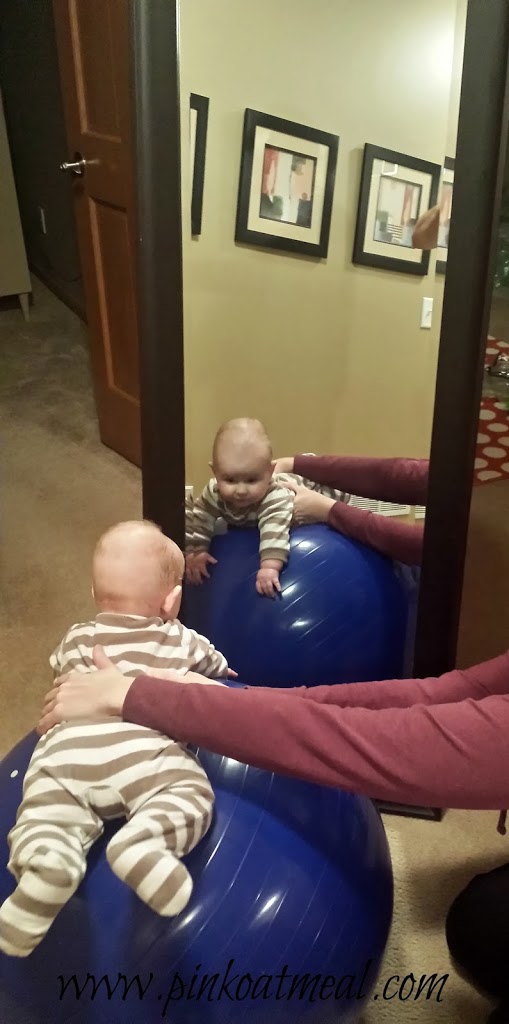 Forward/Backward Rocking with hands secured around trunk
2.  The next way that we play is side to side rocking.  I do this the same way with my hands always secured around his trunk.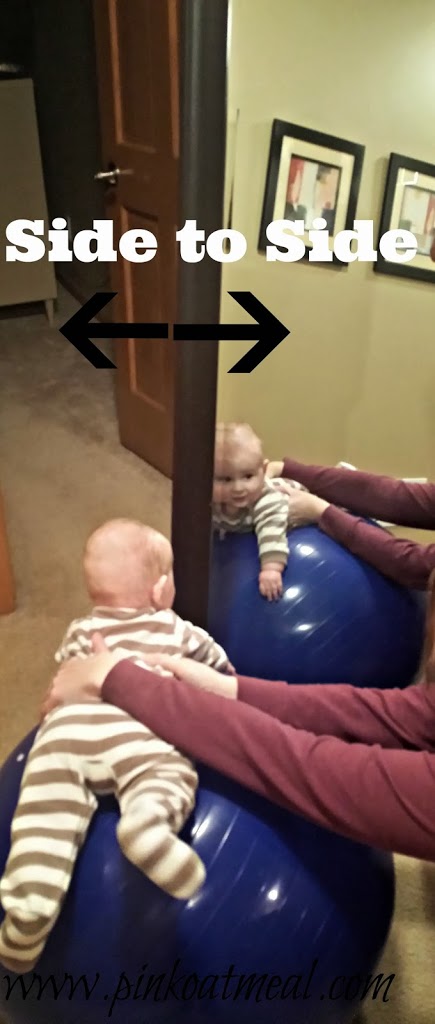 3.  We also play sitting on the ball.  Here I gently bounce him up and down. This may be his favorite!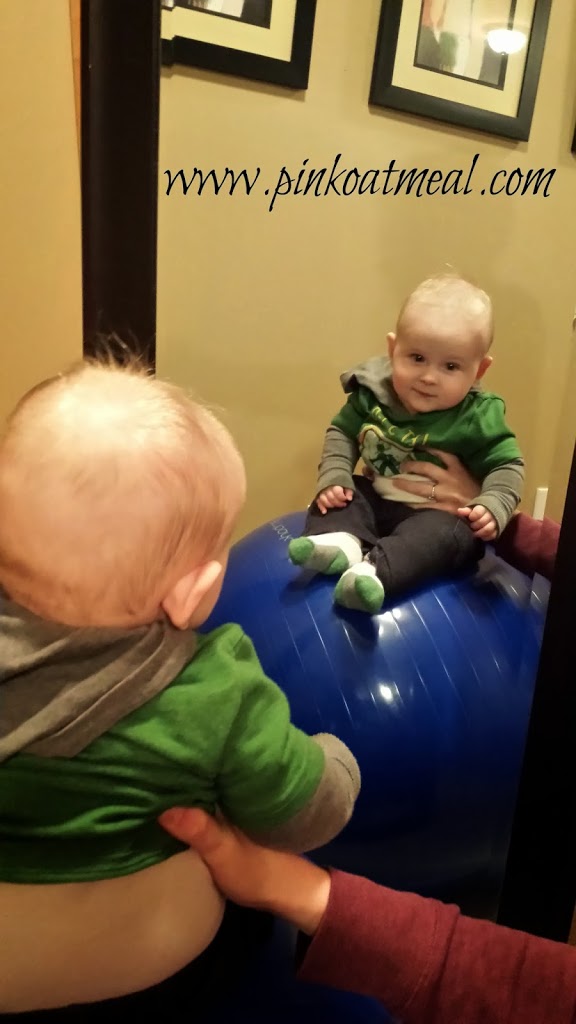 We don't play with him laying on his back on the ball.  This position is still to overwhelming for him and not fun.  His little sensory system can't handle that yet.  This is the new game of the week at our house.  We play with and without the mirror and C seems to have fun either way.  It's a fun little activity to throw in to change things up a bit!   I'm glad that someone is getting use of the exercise ball, because it's not me :)!