The year 2020 and 2021 have proved to be interesting to say the least. It's required many of us to adapt in our personal and work lives.
If you work with kids, there is a good chance that you may have been doing that from a distance at some point over the last year. You also probably likely invested in digital resources to make it easier.
Now that we are slowly transitioning back to a more normal in-person mode, you can still use these digital games that you have invested in!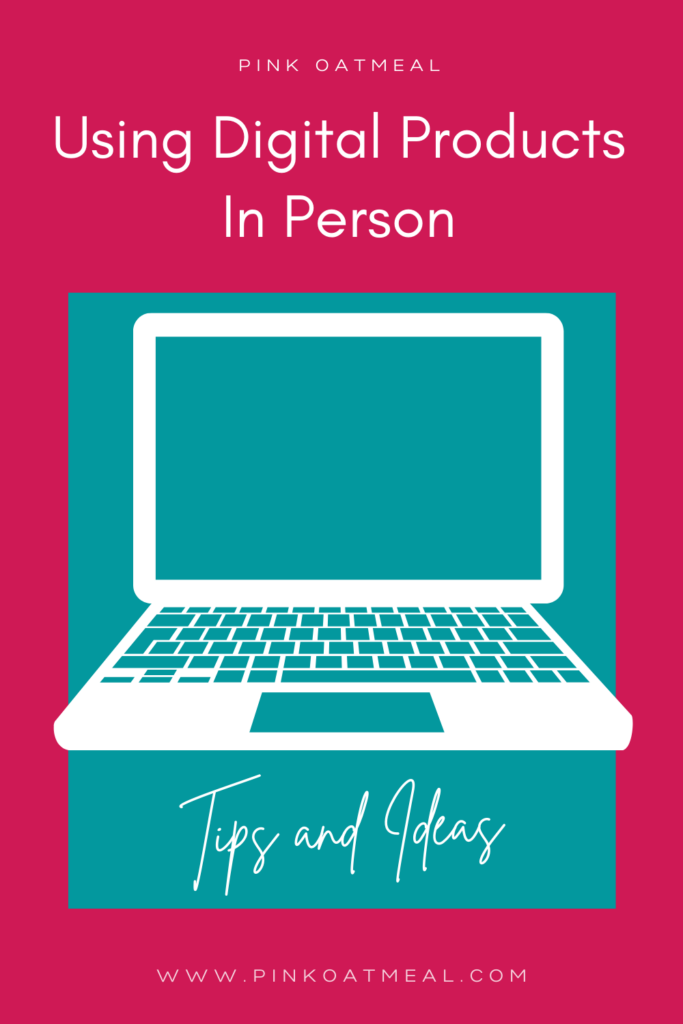 Digital Product Positives
The good news! Many people have already gone back to full in-person services and are reporting that they are LOVING the digital games even more than they did while distance learning. For those that travel between schools, they are reporting LOVING the ease of "carrying" digital resources versus hard copies. They are also reporting that they are still getting high engagement from their kids when they are using digital products or using it as part of their set-up.
Pink Oatmeal Digital Product Use
Now that you've got these games, how are you going to use them in-person?
We can start with the basics, using them as you would during distance learning. You can continue to play the games on your laptop or computer, but now that you are in-person you also may have the tools to screen cast or use them on an interactive whiteboard!
Screen Casting
Screen casting means that you take what is on your computer or tablet and cast it onto the television screen. So, this means that you can play the games in any format (PowerPoint, Google Slides, PDF file) and what you see on your screen is cast onto the big screen.
If you haven't done this before, you may want to check with the tech people that you work with to help you out with this. Below is an example of how I used screen casting to move what was on my tablet to the larger television screen.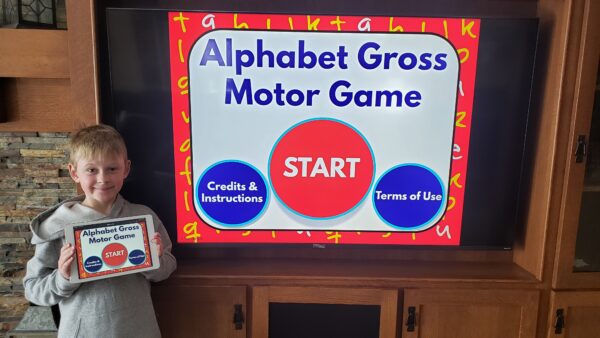 In the video below, you can see an example of how the Alphabet Movement Game being played below is cast onto the screen. This gives you the opportunity to pass a tablet around to play or control the tablet yourself and everyone can still see and participate.
This is an excellent option for working with a single child to a classroom of kids. My own kids think I'm "pretty cool" when I screen cast these games for them.
Interactive Whiteboards
Some of you may be lucky enough to have an interactive whiteboard to use. These are something like a Smartboard. With this, you can project any of your digital games onto the screen and the kids can go right up to the screen and interactive with the digital games.
Again, with an interactive whiteboard, what you have on your device is cast onto the big screen so you can play the games in any format. The cool thing about this technology is you can actually click on the board and interact that way, it doesn't have to be done on the device.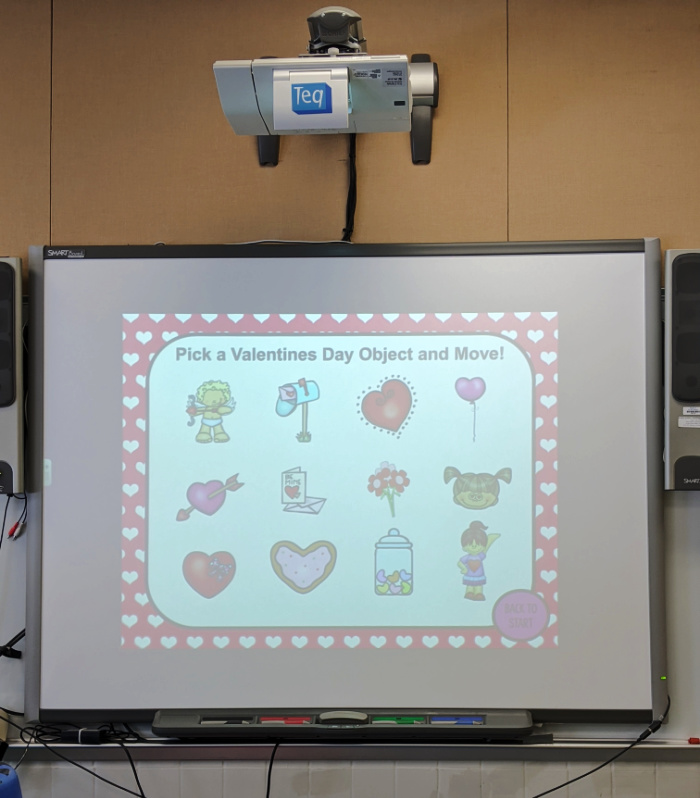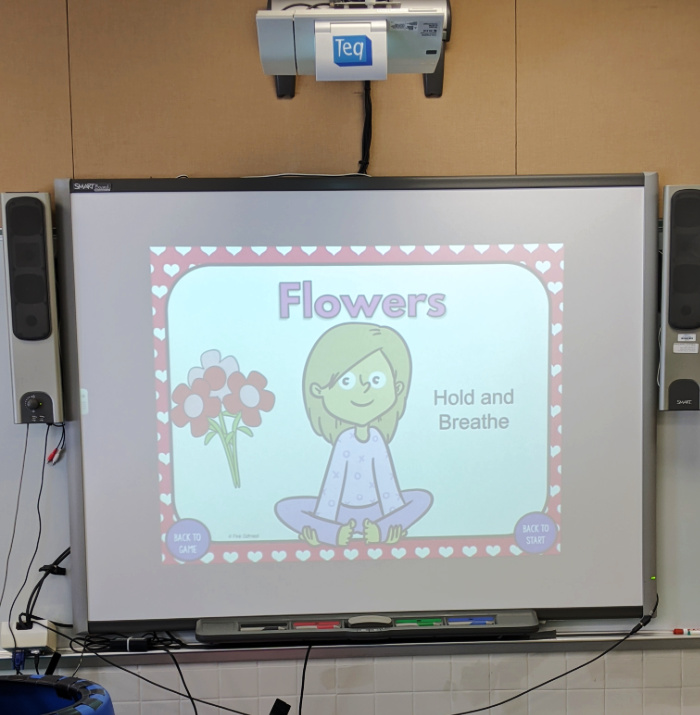 I've had people telling me about how they are including their digital games as part of obstacle courses or after they complete a task. They are reporting that the kids are so much more motivated to work when they know that they get to play the game.
Digital Games on Computer or Tablet
You can still play your digital games right on the computer or tablet. They are easy to carry and easy to use! The best part of Pink Oatmeal's digital games is that they are designed to be interactive and movement based. Kids loved these games online and per reports of those that are back in school, they are LOVING them even more in person as you can engage with them even more!
Pink Oatmeal Digital Games
Pink Oatmeal has a HUGE selection of digital games that perfect for BOTH in-person and distance learning/teletherapy. You can shop these digital games today and have fun, motivating, and engaging games your kids will LOVE!