The focus around Thanksgiving is of course giving thanks, but also food.  As much as I love food I always try to participate in some sort of physical activity to go with it.  Most often, we participate in a local Walk For Hunger. Combining Thanksgiving with physical movement can be achieved for the kids too!  The turkey trot is the perfect way to get in that much needed movement that kids need whether it be at homes, school, or in therapy.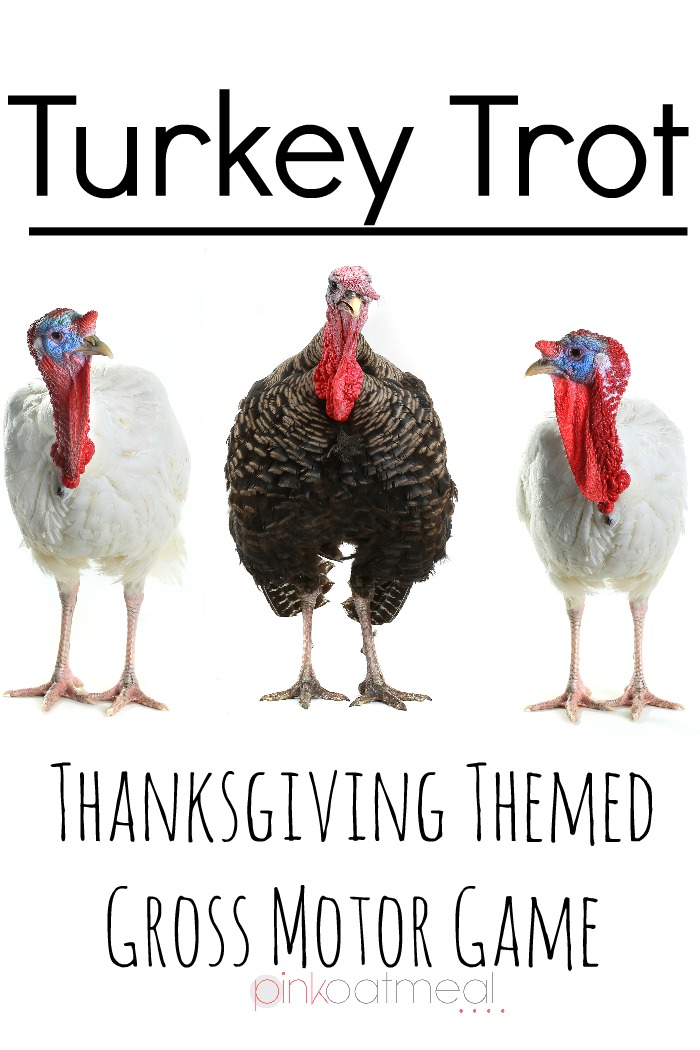 Turkey Trot
Supplies Needed
Cards that spell out turkey
Ball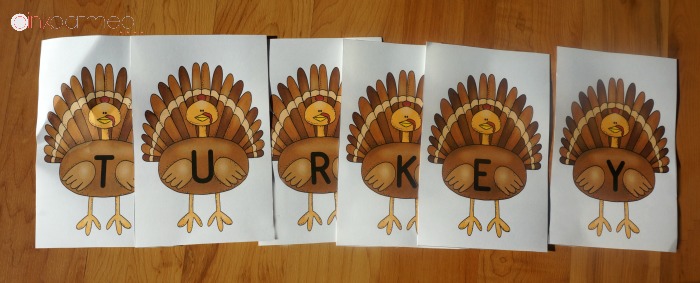 How To Play
Get the kids into teams of 5-6 kids (this can vary but you don't want more than 6 on a team. (print out as many sets of the word turkey as you need. Each team needs a set.)
Students line up in their teams.
Start with the first person in line and have the kids place the ball between their knees and walk across the room and back without dropping the ball. Once completed the child picks up a turkey card.
The first child gives the next student in line a high five when they return and that student goes across the room.
Once the child has completed the race they sit down.
If there are less than 6 players some players may have to go twice.
Once all the turkeys have been collected the students must arrange the turkeys to spell out the word turkey.
The first team to have all their players sitting and turkey spelled wins.
The relay is done again but with variations. Variations can include but are not limited to – walking backward, walking sideways, or jumping with ball between the knees!
An overall team winner can be determined by the team that wins the most relays!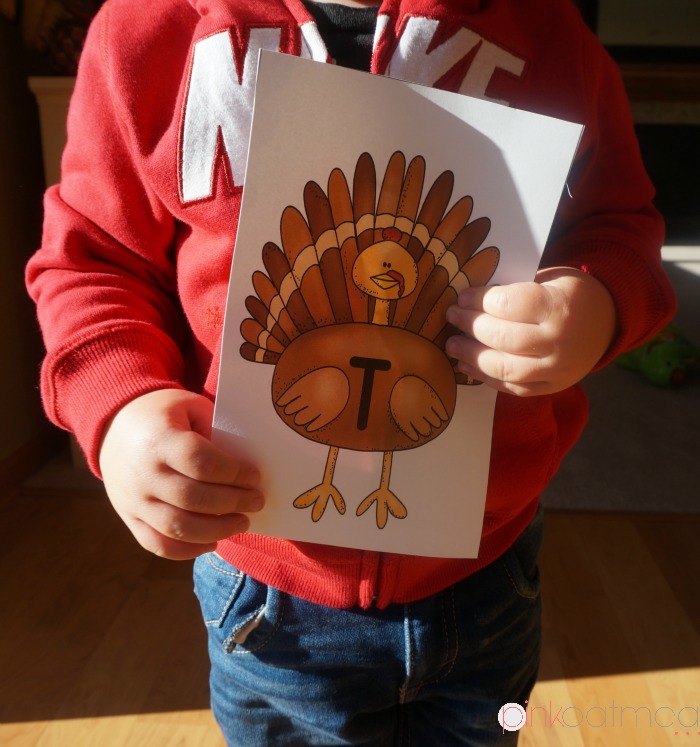 The turkey trot is a fun a simple game.  It can be used for holiday parties, as part of a learning unit, in stations, or as a brain break. Kids need to move!  These cards can be found in the freebie library today!
More Ways To Move This Thanksgiving
Grab your set of Thanksgiving themed yoga!  Yoga has so many benefits.  Include this as part of your unit, everyday, and as part of a celebration.  Thanksgiving Yoga Cards and Printables can be found in the Pink Oatmeal Shop or Pink Oatmeal Teachers Pay Teachers Store.


I WANT TO HEAR FROM YOU
Let's connect!  Pink Oatmeal is on Facebook, Pinterest, Twitter, and Instagram!
YOU MAY BE INTERESTED IN
My Teachers Pay Teachers store has ideas to get the kids moving at home, in the classroom, and in therapy!