My little guy is a man on the run. His primary mode of "go" is walking.  Up until more recently, I wasn't too concerned about shoes, he really didn't wear them that much, only when necessary.    His first pair of shoes were soft soled flexible shoes since he was an emerging/brand new walker.  Times have changed, and we needed a pair of go to shoes with a little more protection against the elements outside of home.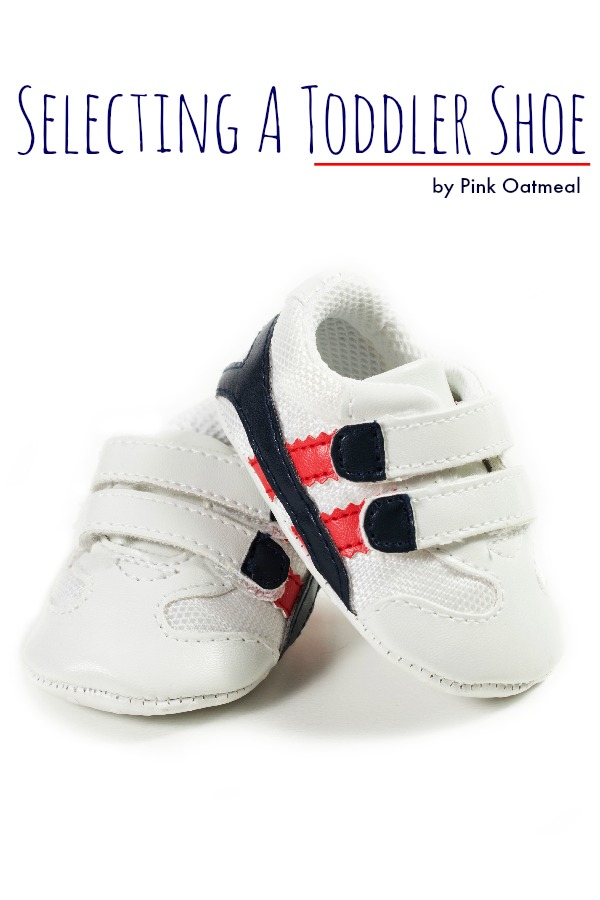 © enzo4/Dollar Photo Club
Toddler Shoe Considerations
It is important they still have very flexible sole to get good input from the ground.  I wanted to be able to pick up the shoe and bend it with ease.
Arch support doesn't matter. The arch doesn't fully form until around the age of 5 years, so I wasn't looking for supportive shoes.  There is still a fat pad where the arch will form.  The fat pad starts to get absorbed between 2 to 5 years.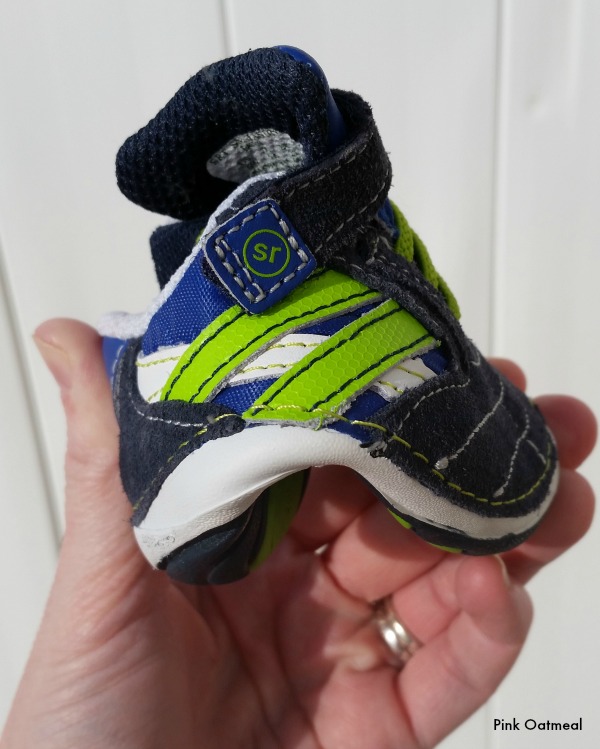 My Other Considerations
I needed it to have a bottom that could handle a variety of terrain.
I wanted it to last at least as long as they were fitting.
I didn't want to have to be cleaning them all the time.
I wanted shoes that were easy to put on.  No struggling with trying to get shoes on or off for me!
What I Chose
Affiliate Links Are Included
When I started my search for his first "real pair" of shoes C had been full time walking for about 2 months.  I started by ordering Pediped Grip 'n' Go shoes.  When they arrived I was expecting them to be a bit more flexible than they were.   I could bend them, but I wanted to try to find something that was even more flexible.  I thought they were a nice shoe, but I didn't feel he was quite ready for them after only walking for 2 months. I could see using them and probably will try them when he is a more confident walker. Pediped's website does encourage staying in their first level shoes, The Originals,for as long as possible.  I personally haven't tried them, but have heard good things from others.  They appeared have more of a leather bottom and I was looking for something with a little more grip.
My next attempt was at Stride Rite.  I first took a look at the step 3's.  They were very similar to the Pediped shoes that I decided against for now.  Luckily, Stride Rite carried the step 2's. These shoes had a  more flexible sole, and had the protection that I wanted for the bottom of C's feet. I'm quite happy with the shoes!  They are pretty cute too, because let's be honest, style matters.
Have you found a great pair of shoes that have a nice flexible sole?  I'd love to hear!

MORE TODDLER TIPS
Follow Pink Oatmeal's board Toddler Tips on Pinterest.


I WANT TO HEAR FROM YOU
Let's connect!  Pink Oatmeal is on Facebook, Pinterest, Twitter, and Instagram!  Come follow me!
YOU MAY BE INTERESTED IN
My store at Pink Oatmeal offers ideas to get the kids moving at home, in the classroom, and in therapy!  If you prefer Teachers Pay Teachers you can find me there too!