We are having a garage sale next month and I have been getting some stuff cleared out.  Since we did a little revamp to our room and bathroom I was getting some old pictures out of there and moving them to the pile of garage sale stuff.  There were two frames that I really liked, but no longer liked the pictures.  After examining them a bit I decided why not try to take one apart and add my own picture to it.  This is how I went about to repurpose my picture!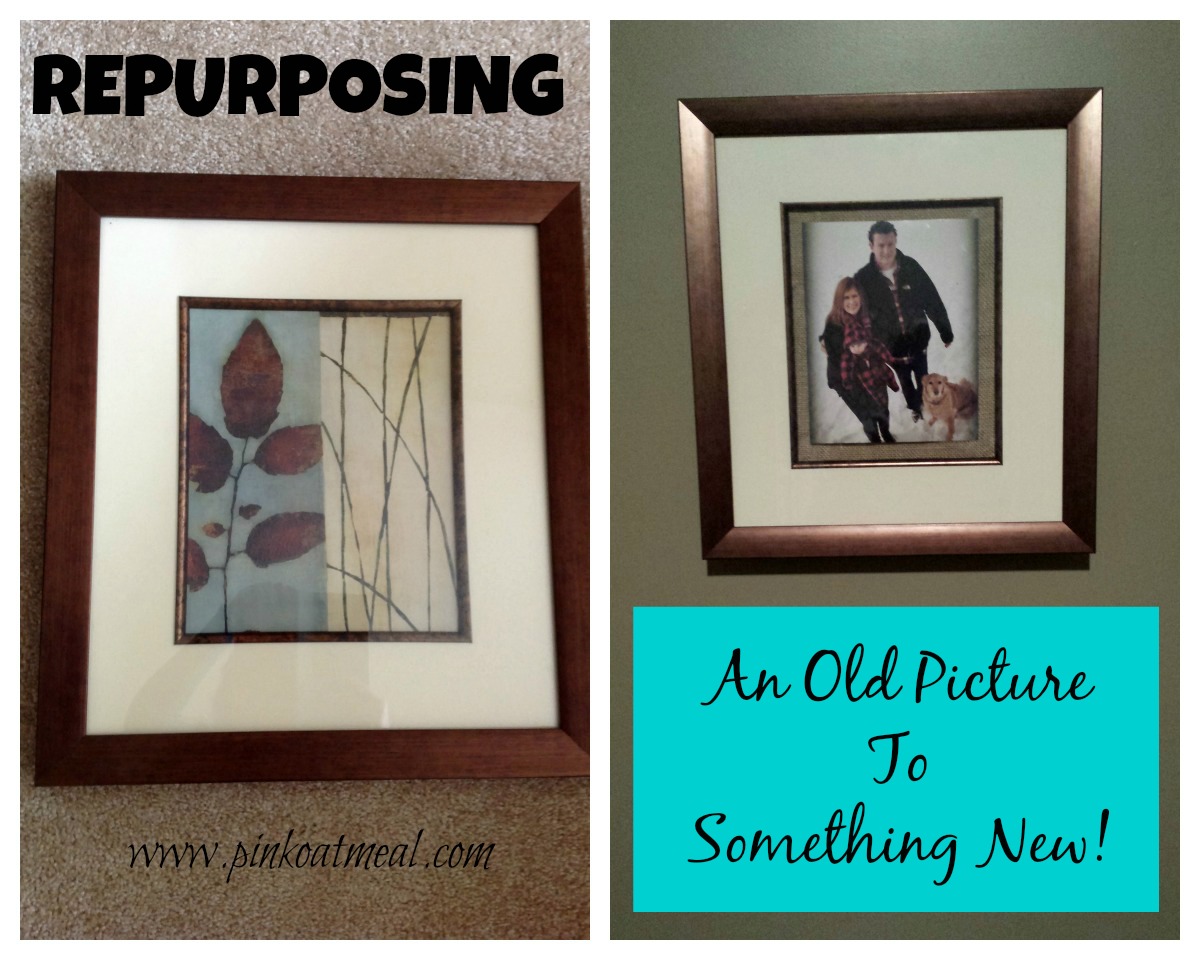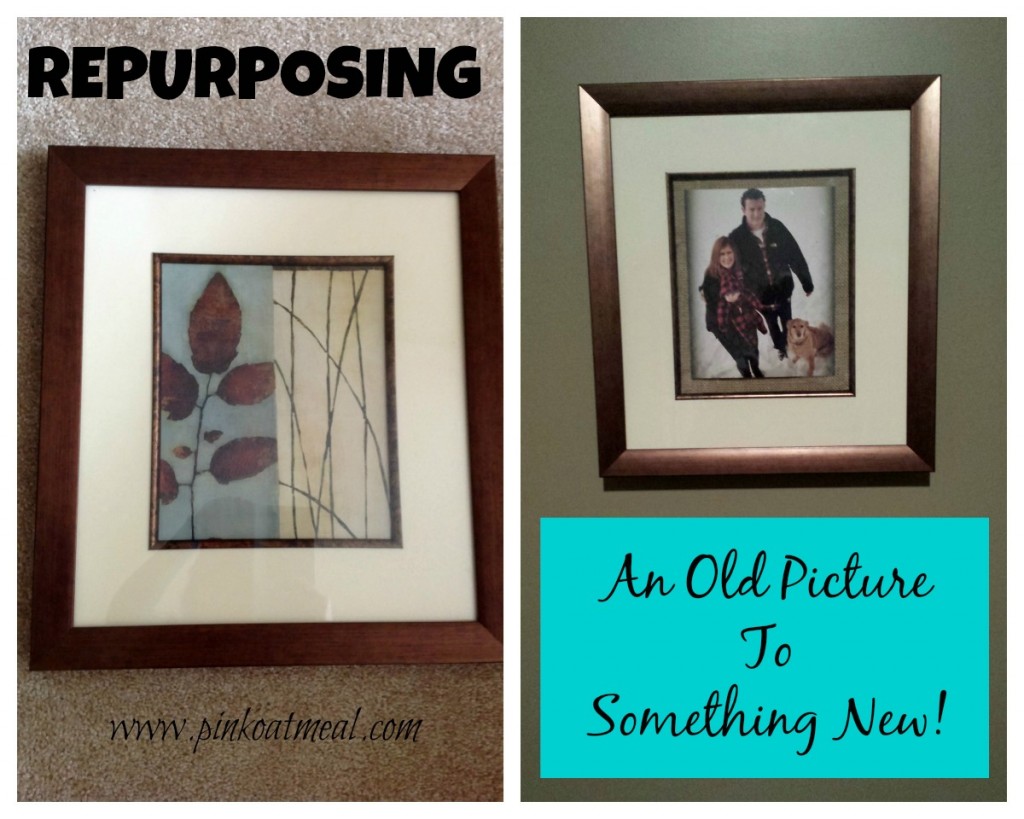 1.  I simply disassembled the frame and took out the old picture.  I had to tear off the paper backing of my frame but I really didn't care since it would be hanging on the wall anyway.
2.  Since my frame was not the size of your typical 8×10 picture I had to find something to use as the background to my picture.  I opted for using burlap behind my picture and simply hot glued it to the cardboard that the old picture had been taped too.
3.  I then centered the picture on the burlap and taped it to it and re-assembled the frame!
It turned out fabulous!  Obviously there are many different types of frames and different ways they are assembled.  Just remember to think outside the box and reuse some of the stuff you may already have around your house.  Remember even if the picture size isn't an exact match there is always a way around that too!  Happy Earth Day!