When it comes to being a physical therapist or occupational therapist who works with kids, planning sessions can be really fun. Over years of trial and error, I've come up with a quick and easy way to plan my sessions.
There are a few things I always keep in mind when planning a therapy session. This is a loose outline and many different factors could affect how the session goes. (I also like to have something prepared in case I need to pivot. More on that later). In this post I'm going to go into how you can quickly plan a therapy session!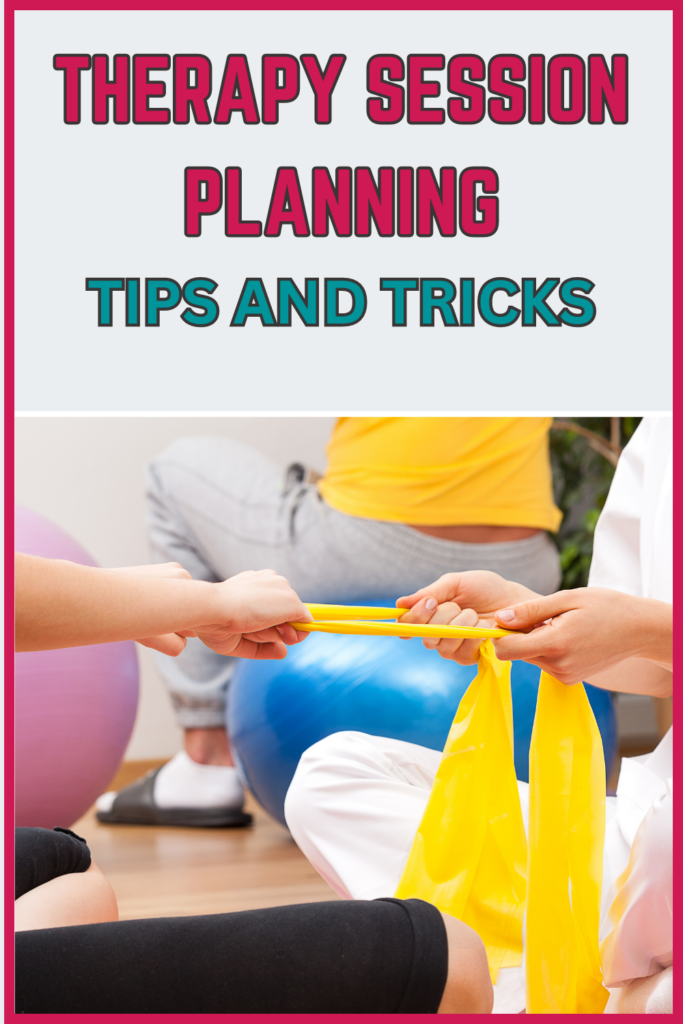 Therapy Session Planning
When it comes to planning and accessing ideas quickly, I've found that creating my plans digitally, is by far the most effective way to plan. Not only can I link to videos and resources, I can easily copy and paste plans over and tweak them year after year.
In the Pink Oatmeal course, Leveraging Technology for Efficiency for the School-Based Therapist, I go into how you can have all of your files and folders online with either Google or Microsoft. In the blog post Creating Files and Folders for the School Based Therapist you get a small overview of how it is done. You can also read about how you can track data using Google or Microsoft as well.
Planning With Videos
The first video goes over how you can easily grab video ideas to help with your planning. In the video, I'm doing the planning in Microsoft OneNote. You could use the exact same concept in Google programs as well.
You can find a lot of great YouTube videos out there, however I feel confident saying that the Video Library at Pink Oatmeal is one of the best out there.
When it comes to videos, these aren't always necessarily videos that the kids would watch. These can also be videos for you to come back to so you can remember what great ideas you wanted to use for that session and it allows you to plan ahead.
Planning With Resources
After you've added the video ideas, you can easily take this another step further by quickly adding resources to your planning.
If you have something like a Pink Oatmeal All-Access Pass, you can easily link directly to the resources. Another option would be linking to resources you have saved in your cloud.
Taking It One Step Further
At Pink Oatmeal, we've done a lot of the planning for you!
If you are a Pink Oatmeal All-Access Pass Member, you probably already have checked out the themed lesson plans. If you aren't an All-Access Pass holder, run now and check it out! These lesson plans are another simple and easy way to have lots of planning already done for you! Check out the video below of the lesson plans in action.  
Here's what's great about the lesson plans. You can follow them as they are, but you can also take bits and pieces from them and add them to your plans that you are creating.
Since it is a Google file, you can even add things to your copy of these lesson plans if you have other ideas to go along with the themes.
Adding a Pivot Item
As therapists we always know that planning lessons doesn't always go as planned. That's why it's great to have a pivot item that you can grab at anytime.
A easy pivot item can be something like a set of task cards you always carry with you or possibly a digital game that you can easily pull up on your tablet!
Go ahead and try plan a few lessons using these ideas and see how fast and easy it can be!