Have you ever observed little kids throughout the day?  One thing that you are bound to notice is how much they move!  Kids need to move, it's no secret.  Movement for kids is important!  In society in general we are seeing less and less movement.  High demands on schools reduce free time to move.  Increased screen time and demanding schedules of parents decrease the amount of time at home.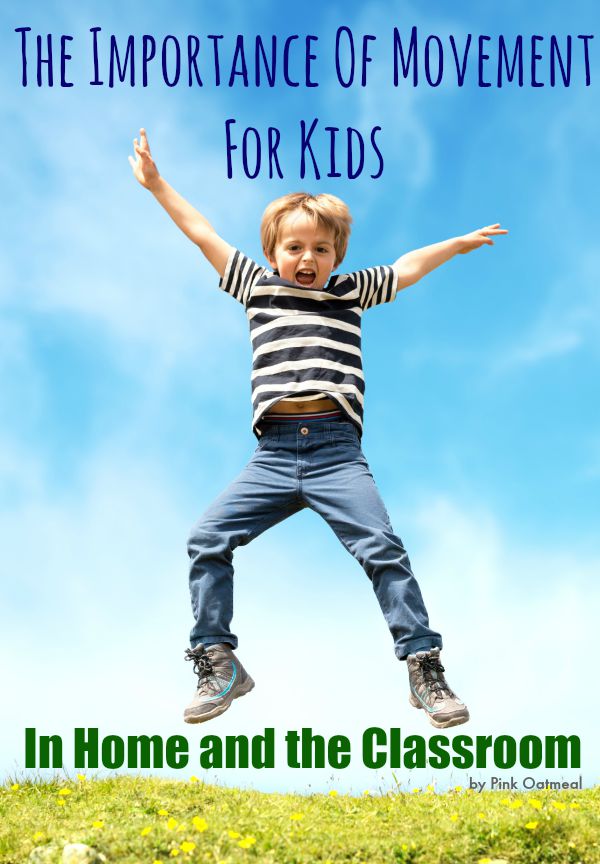 ©Brian Jackson/Dollar Photo Club
I recently read an excellent blog post  that discussed Why Kids Fidget: And what we can do about it.   She talks about how fidgeting is a strong indicator that children are not getting enough movement during their day!   I love the point that she makes at the very end of her blog post, "In order for children to learn, they need to be able to pay attention.  In order to pay attention, we need to let them move."
As a physical therapist working in the schools, I have seen this first hand.  One particular instance really sticks out in my mind.  I was working with one of my students in a mainstream (typical) kindergarten classroom.  All around us, students were working on their math worksheet.  I observed several different students fidgeting like crazy!  Not just one or two but practically the entire class! I remember leaving the classroom that day thinking, kindergarten is  no longer the same kindergarten I attended in 1989.
What's Happening?
Huge demands are being put onto schools and teachers to meet different testing standards.  Young children are being required to sit still in their chairs for too long of a time.  Technology is wonderful and I personally feel in moderation is fine, but not when it is taking the place of time that could be spent moving and getting outdoors.  Recess is being shortened, physical education is being cut and free play is nearly obsolete.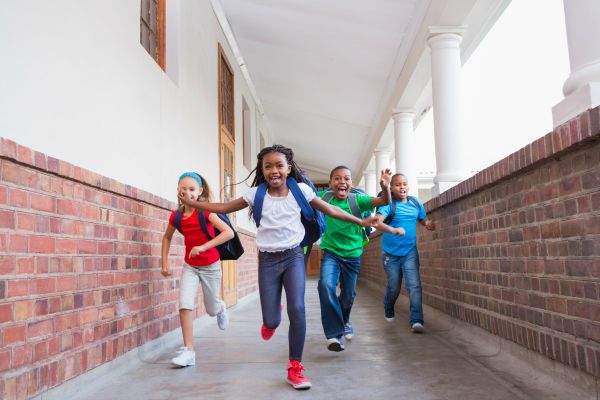 The Research
Research shows us that classroom based activity programs are effective for improving on task behavior during academic instruction.  Research is also indicating that recess breaks help to maximize a child's cognitive performance during the school day.  A research brief of several different studies concludes that students who are physically active are more likely to perform better academically, have better behavior/attention in school, and have better attendance.   Unfortunately, the trend is becoming less recess and less breaks in favor of more instructional time, which often results in more sitting time and less opportunities to move.
What Can We Do?
As parents, educators, and therapists it's important that we take into consideration a child's need to move.  Whether that means encouraging free and outdoor play at home and not over scheduling.  Whether it means educating those we work with about the need for children to move.  As educators it may mean finding creative ways that we can fit movement into the day.
At times, I would have children that needed to get different worksheets done or practice different educational skills.  During my therapy sessions I would start to incorporate movement into their worksheets.  For example, we would count how many times we would jump or practice sitting to stand from a chair with a math worksheet.  I personally found my students far more engaged in their worksheets and better able to stay on task when they added the movement component to their learning.
Educational Resources
I realize that not everyone has the luxury of working one on one with students that I do.  However, being someone who focuses on movement and play I want to try to make that easy not only to incorporate in therapy, but also home and the classroom. I want movement to not only take place as a brain break, recess, or physical education, but also be weaved into lessons. I've worked hard to incorporate themes and learning into several different products.  Check them out in the shop or TpT.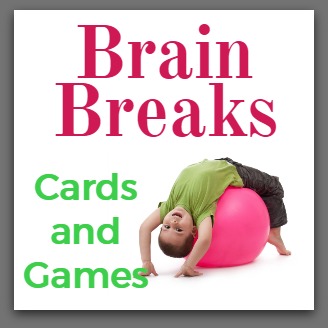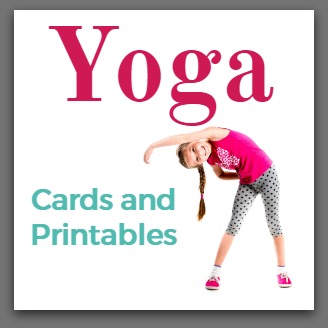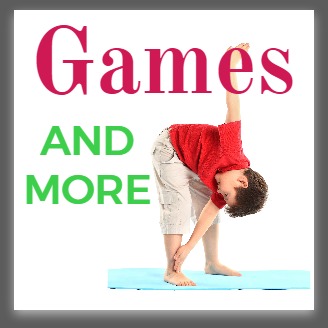 Another great find if you are looking for a way to incorporate free play into your day but still make it an educational experience!  This can be found at The Teacher Bin!
More Kinesthetic Learning Ideas
Follow Pink Oatmeal's board Kinesthetic Learning on Pinterest.

I WANT TO HEAR FROM YOU
Let's connect!  Pink Oatmeal is on Facebook, Pinterest, Twitter, and Instagram!
YOU MAY BE INTERESTED IN
My store at Pink Oatmeal has ideas to get the kids moving at home, in the classroom, and in therapy!  If you prefer Teachers Pay Teachers you can find me there too with even more ideas to get the kids moving!