I was fortunate to learn a new trick on a very simple way to clean my makeup brushes this weekend from makeup extraordinaire Shawna Rengo. After being scolded for my awful looking makeup brushes I got my lesson.  There are many reasons that your makeup brushes should be cleaned.  The big things for me were the fact that make-up application is much better and it makes the brushes last much longer.  I have natural hair brushes.  These brushes are more spendy, however I will not ever go back to the cheap synthetic brushes after using the natural brushes.  My makeup application is way better and the hair isn't always coming off onto my face as it used to with the synthetic brushes.  For me, it is worth the investment so it is probably a good thing that I now know how to clean them so they last longer.  I absolutely love how easy and cheap it is to clean them. I hadn't cleaned them because I thought I had to buy the special brush cleaner which was expensive.  Now that I know this trick,  I wish I would have been doing it for a while!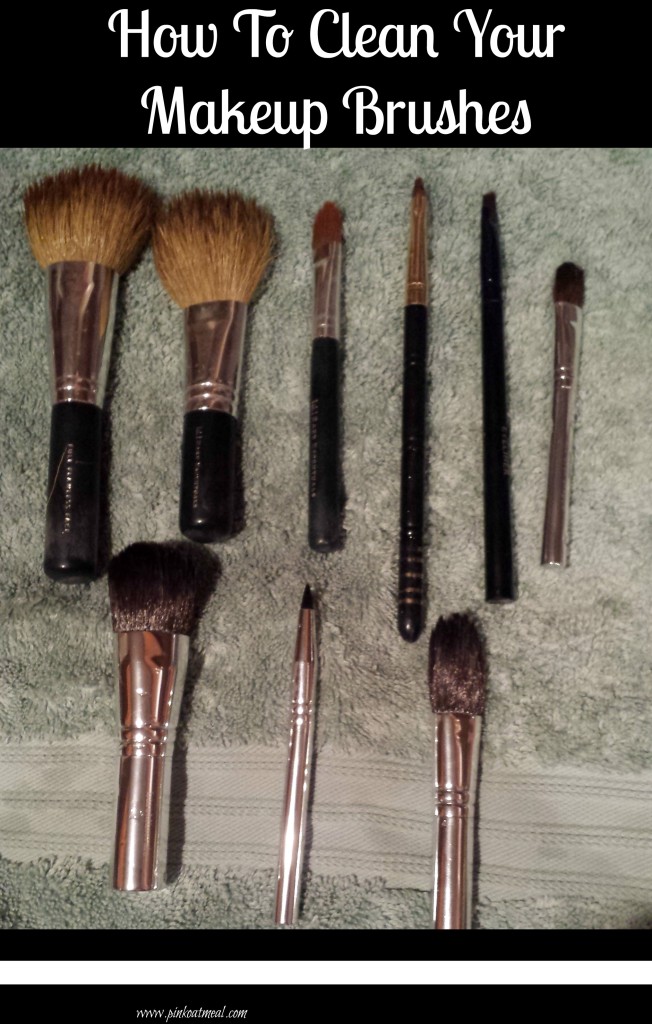 Shampoo
Conditioner (Optional)
Water
First here are what my brushes look like.  They were getting pretty full of makeup especially a few of them.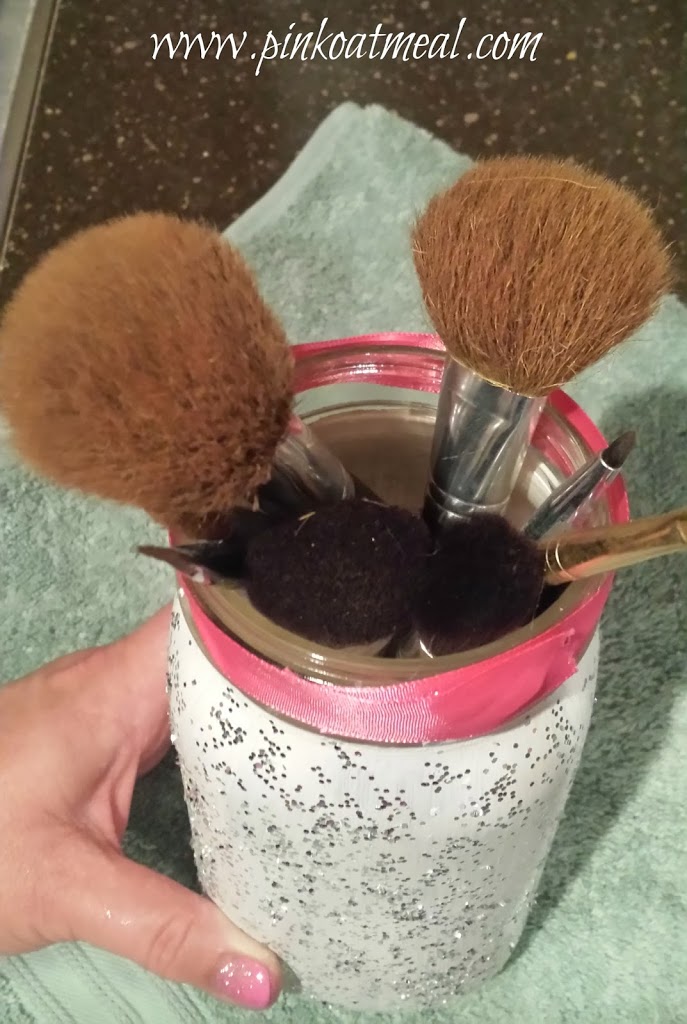 The first step is get approximately a quarter size of shampoo and wet your brushes just like you would your own hair before washing.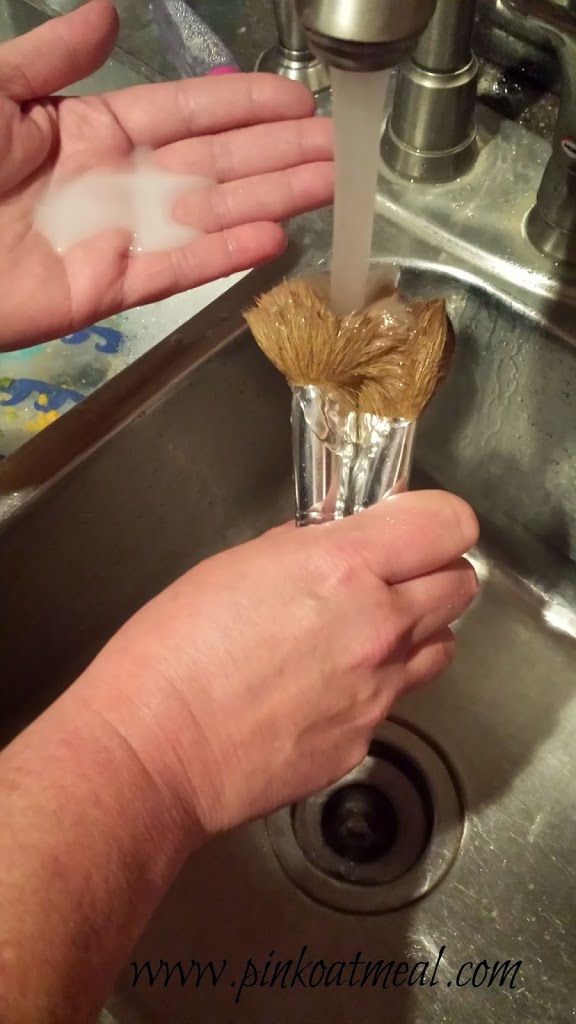 2.  Next scrub the brushes with the shampoo.  It works great to rub them against your hand to get them cleaned.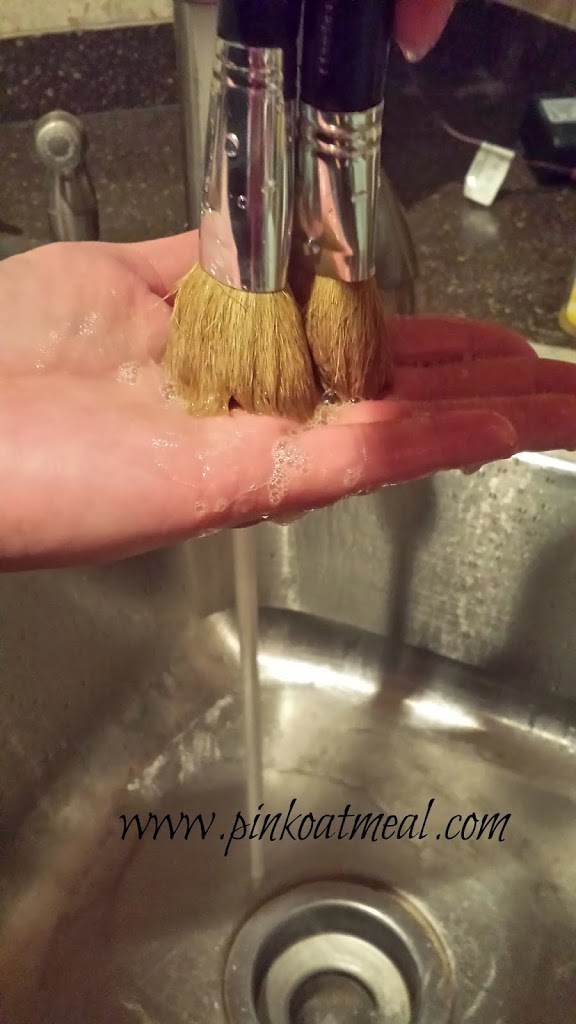 3.  Next rinse them out.  It works great to pinch the brushes between your fingers and pull back to get the water and shampoo out.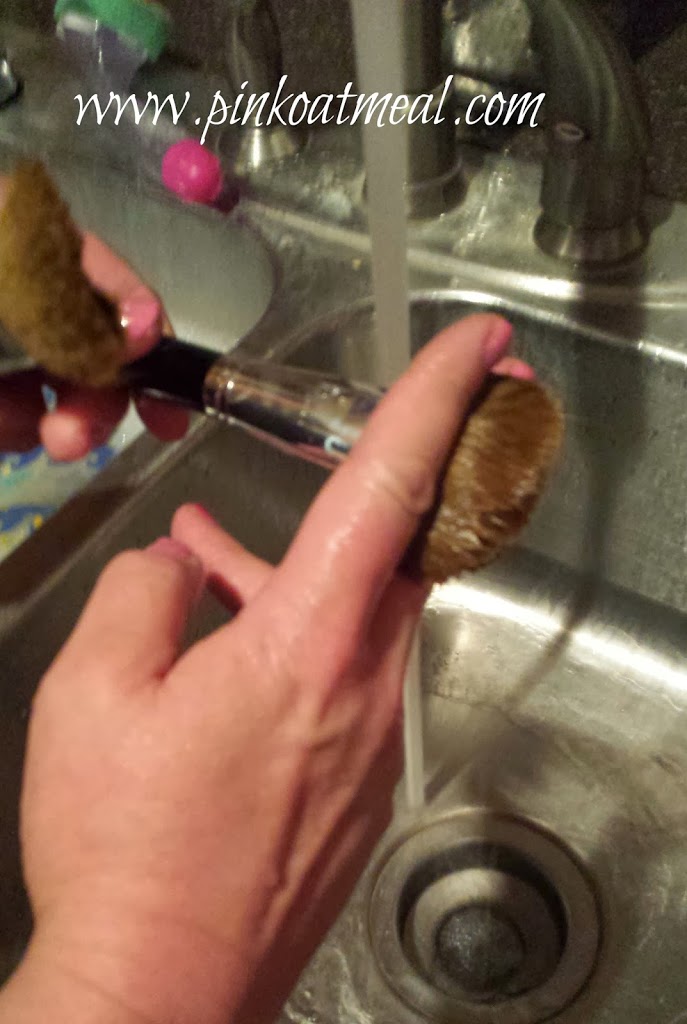 4.  Let the brushes dry overnight.  BE SURE TO LAY THEM FLAT and not upright so water doesn't sit in the brush when they are drying.
That's all there is too it.  It is literally like washing your own hair.  It just took a few minutes and my brushes were fabulous.  They didn't have the hard/crusty feeling anymore and I could tell that my make-up application was better.  Wish I had done this earlier!  If for some reason your brush still feels a little hard after washing you can do an application of conditioner too.
Be sure on natural hair brushes to use shampoo.  Do not use anything that says antibacterial on a natural hair brush.  It is okay to use antibacterial on a synthetic brush.