I signed my little man up for an art class this past fall.  I found out the only thing that really interested him when it came to art was sticking his hand in the paint, squishing it between his hands, and smearing it all over the paper for  a few minutes. It was a great class!  Unfortunately, it just wasn't for him.   His grandparents are particularly fond of any homemade from their grandchildren.  I'll be the first to admit…I don't really like doing crafts.  The secret is out now!  This meant I had to come up with a way to get my little guy to do a project without he or I going crazy.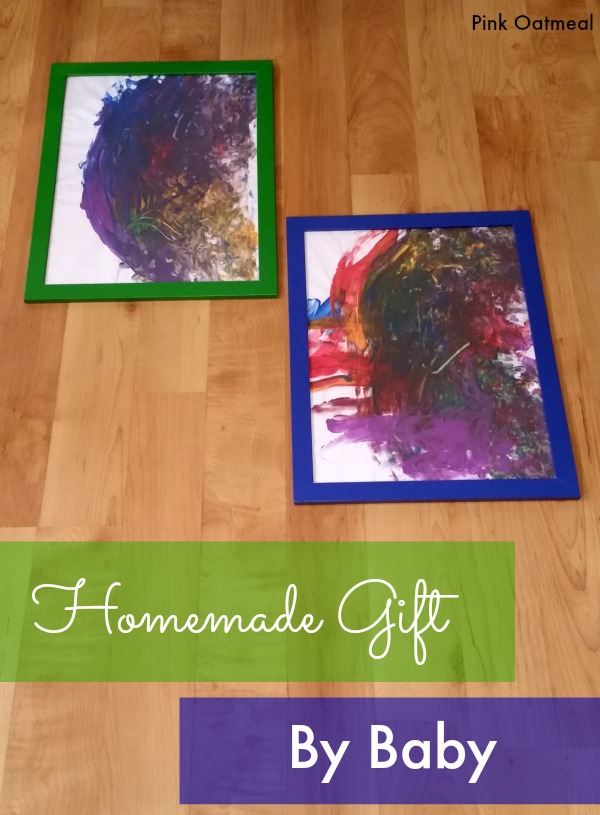 Homemade Gift
I opted for free painting, meaning I set up a station and let him mush his hands around in the paint as much as he would like.  Fun for him, and no stress for me trying to get him to "make" something. Since C is a man on the move I opted for a station where he sat in his booster chair.  I didn't want to deal with him taking off and cleaning up paint on everything his little hands touch, and his little hands are touching many things these days.I bought a roll of white paper similar to this butcher paper (affiliate).  I taped it down to the whole length of our kitchen table.  I set out paint (affiliate) on a paper plate and set up a booster seat as the art station.  If you are concerned about your child using paint or putting it in their mouth I have a post on edible art that will be of interest to you.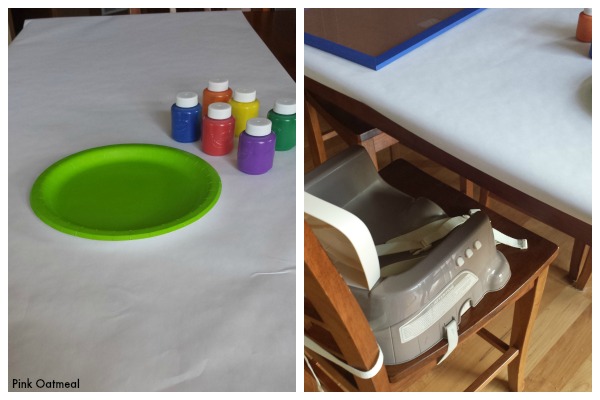 I quickly learned that there was no need for the paper plate.  C started "painting" the paper plate instead of the paper.  I simply added the paint to the butcher paper and let him paint away.There was no fighting and everyone was happy.  The activity lasted about 5- 7 minutes – which is about his norm when it comes to projects.  In the end he had created the perfect masterpiece for his grandparents.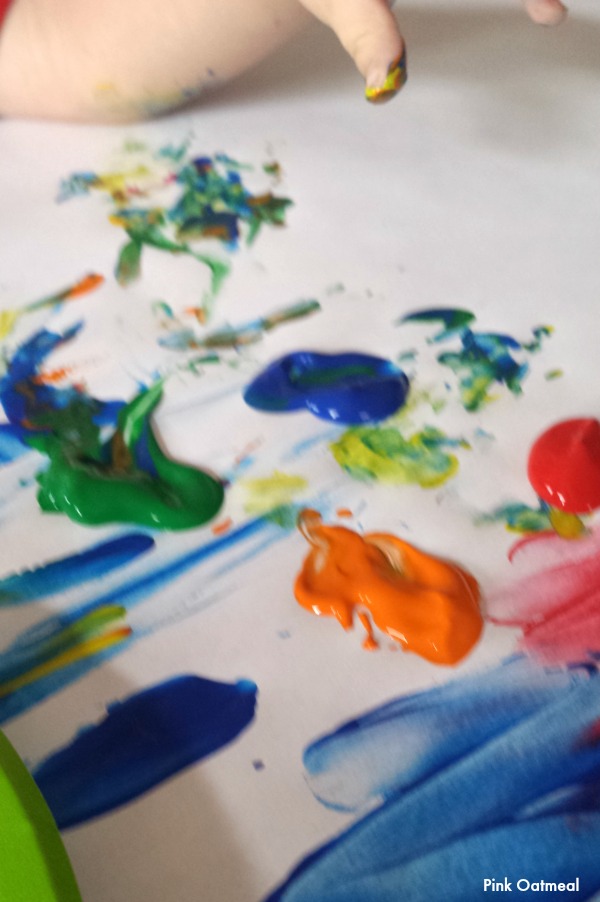 I simply cut out his masterpiece to fit the frame(affiliate) I'd bought.  All in all the project was a success and we did it again another day so both sets of grandparents could have their own framed homemade gift!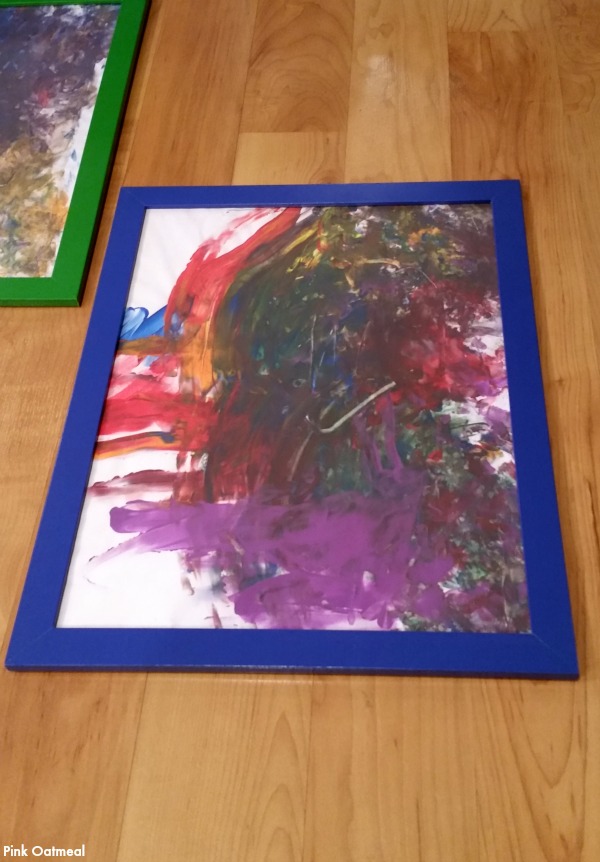 YOU MAY BE INTERESTED IN
My store at Pink Oatmeal is full of ideas to get the kids moving at home, in the classroom, and in therapy!  If you prefer Teachers Pay Teachers you can find me there too!
I'd Love To Connect
I'd love to hear what you have to say.  Let's stay connected!  You can find me on Facebook, Twitter, Instagram or Pinterest!