It's the holiday season! This means it's the perfect time to whip out those holiday sweaters or Christmas sweaters. At Pink Oatmeal, we are all about making the holiday season fun and that includes holiday sweater gross motor and fine motor skills. Here are a list of several ideas to get you started making motor skills fun with a Christmas sweater or holiday sweater theme!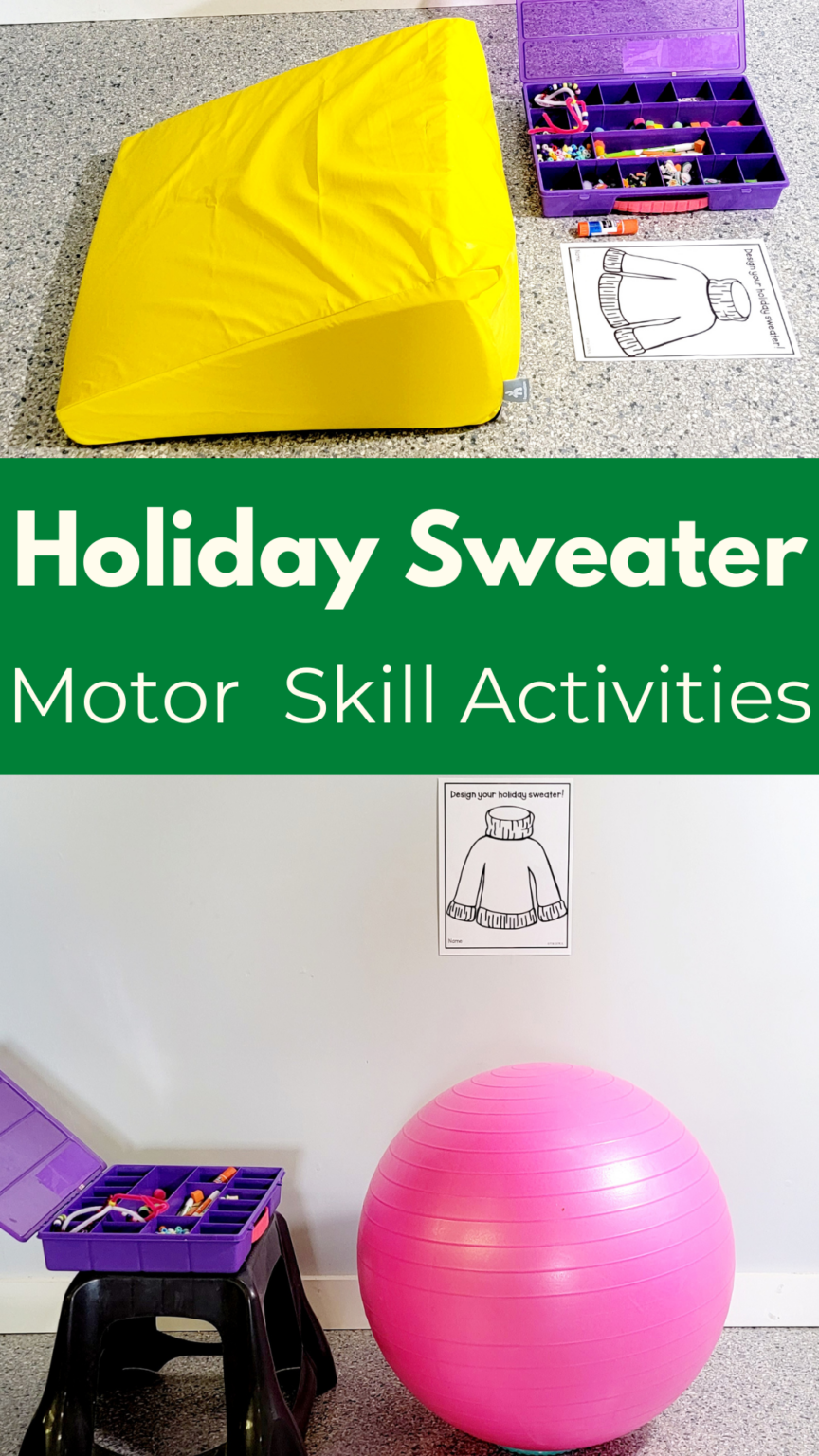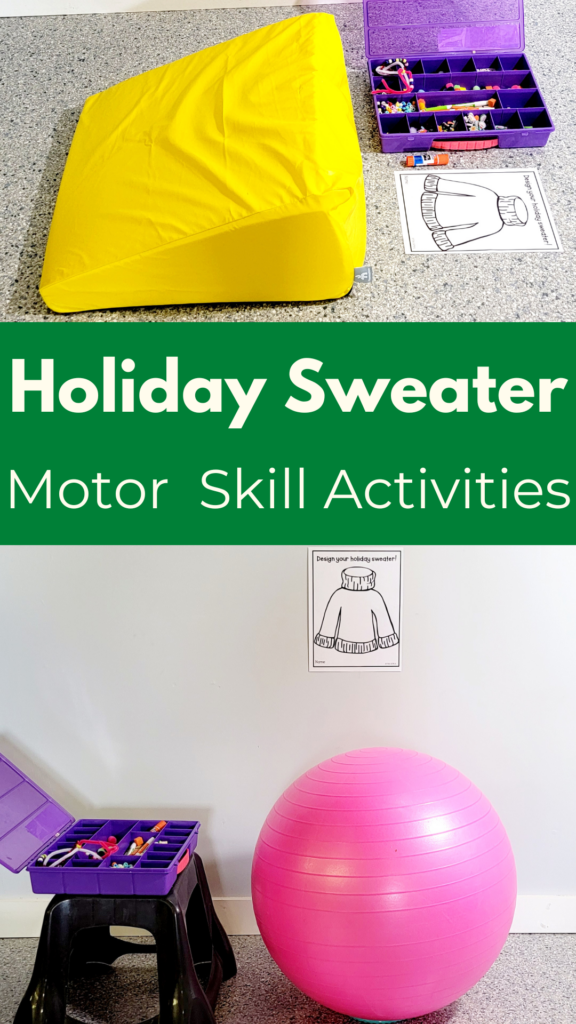 Holiday Sweater Gross Motor Skills
One of the most popular games at Pink Oatmeal is the Holiday Sweater Gross Motor Game. This game can be played in PowerPoint and is amazing to use on a tablet or interactive whiteboard. When used on an interactive whiteboard or screencast onto a larger screen it's perfect for one kiddo to an entire classroom!
GRAB THE HOLIDAY SWEATER GROSS MOTOR GAME
This is an amazing game on it's own, as a brain break, as part of a therapy session or even a holiday celebration.
Personally, I like it as a great beginning, ending or part of an obstacle course for physical therapy sessions. It's also an amazing tool to have handy on your tablet when you need to pivot!
Christmas Sweater Fine Motor Skills
How about some fine motor skills with the holiday sweater theme? Pink Oatmeal has a free printable to make this easy for you to design your own Christmas Sweater.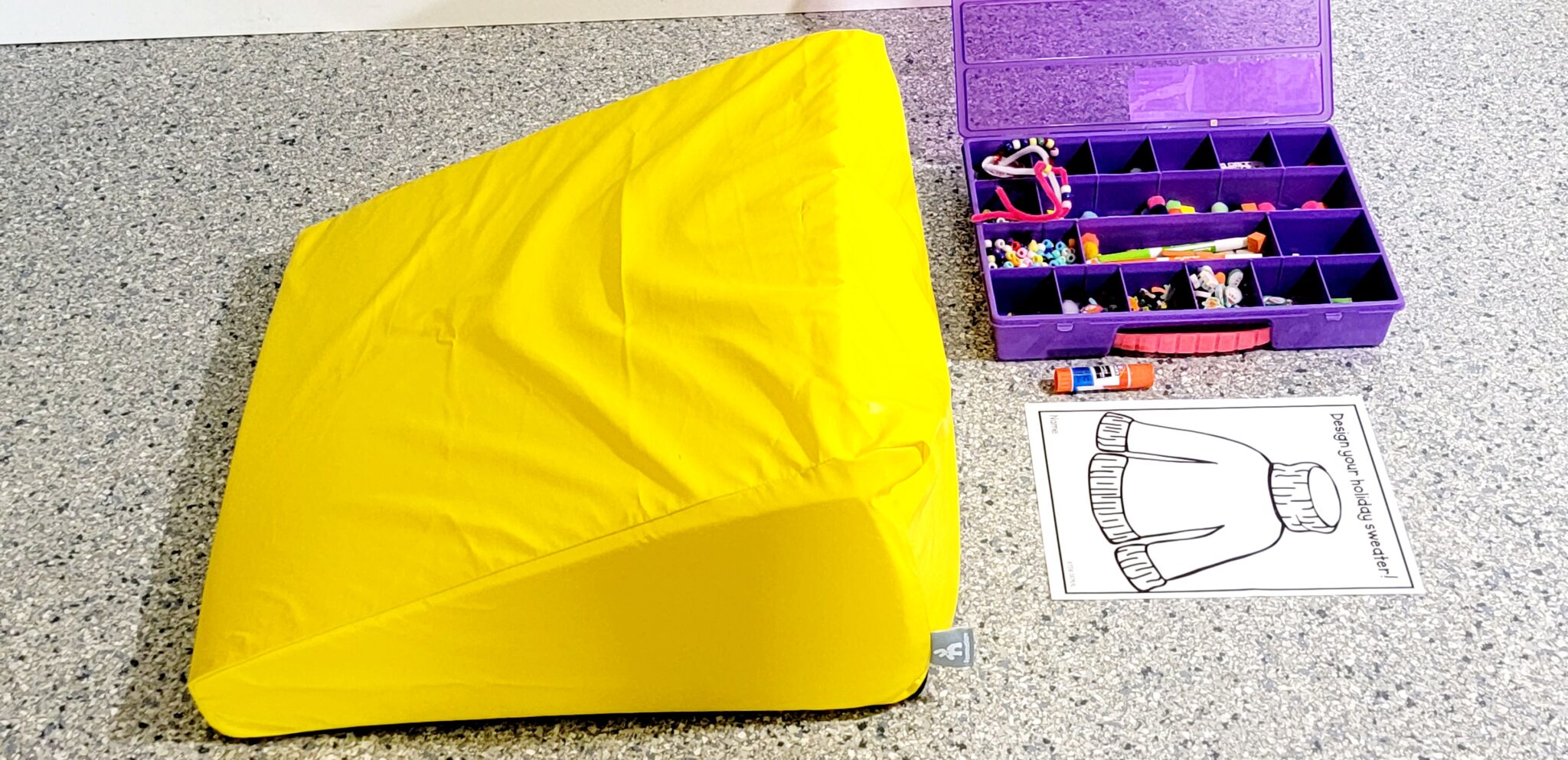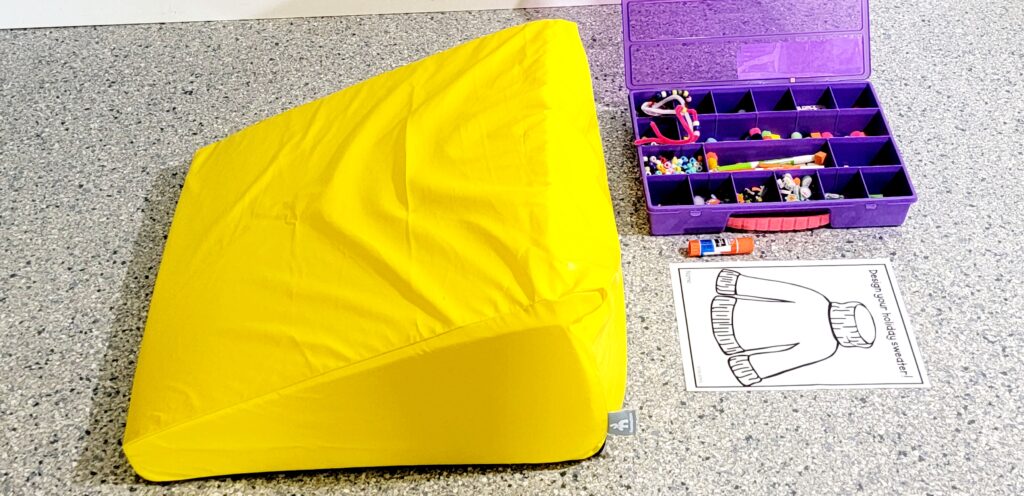 Use crayons, markers, stickers, glitter, glue, gems and more to create an adorable Christmas sweater. This printable can be found in the Pink Oatmeal freebie library.
GRAB THIS FREE CHRISTMAS SWEATER PRINTABLE FROM THE FREEBIE LIBRARY
This holiday sweater printable can be used for more than just fine motor skill work…
Holiday Sweater Motor Skills
You can combine fine motor work with gross motor works by changing up the position you work in. Here are some ideas to get you started.
Place the printable on a vertical surface.
Tall kneel on a Bosu, air disc, couch cushion or some form of unstable surface.
Stand on an unstable surface.
Work in half kneeling.
Work in tall kneeling.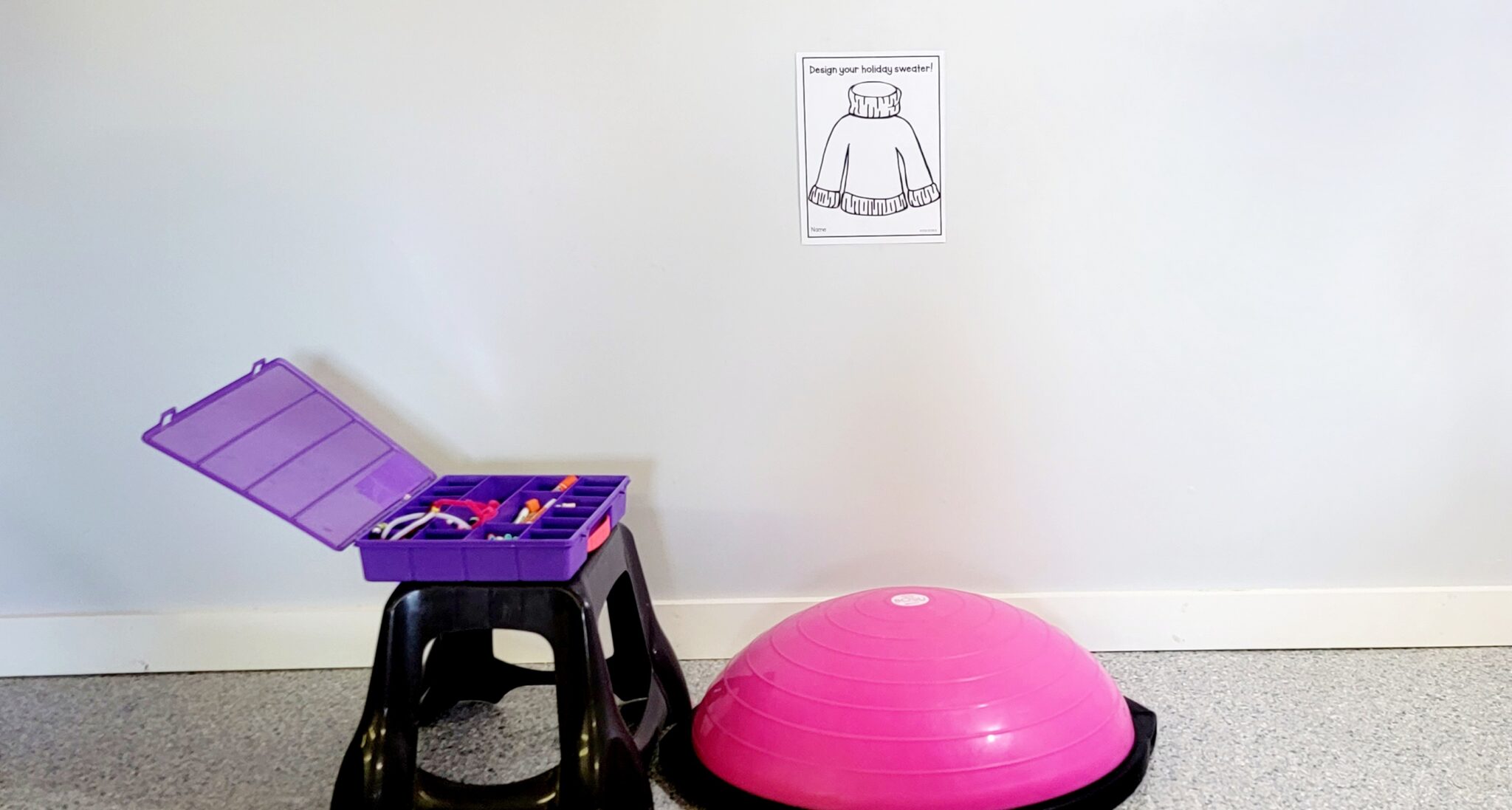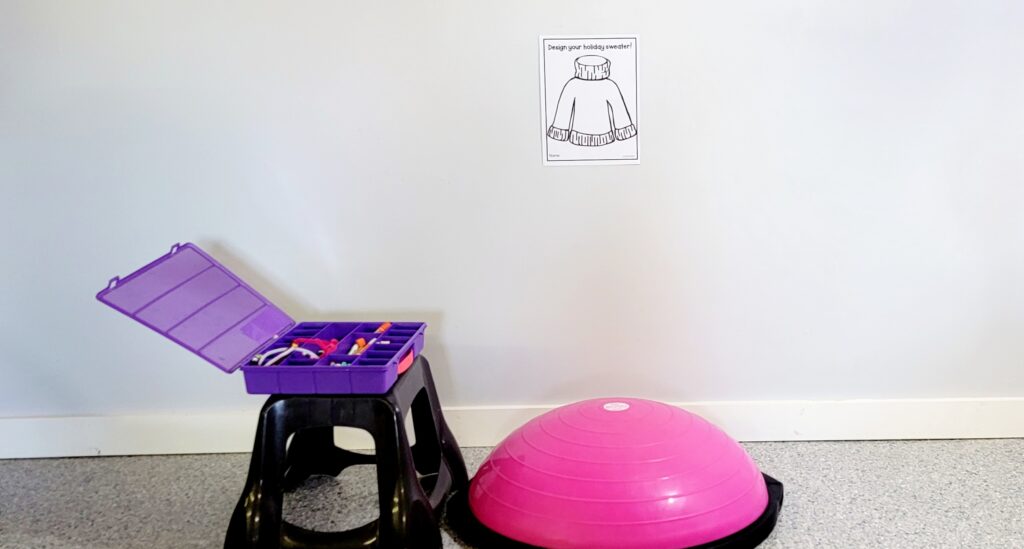 Move to the floor and work.
Work in prone for great upper body and scapular work.
Work in side sitting and get weightbearing through the arms. Make sure to work on both sides.
Work in sidelying for weightbearing through both arms.
Work over a wedge.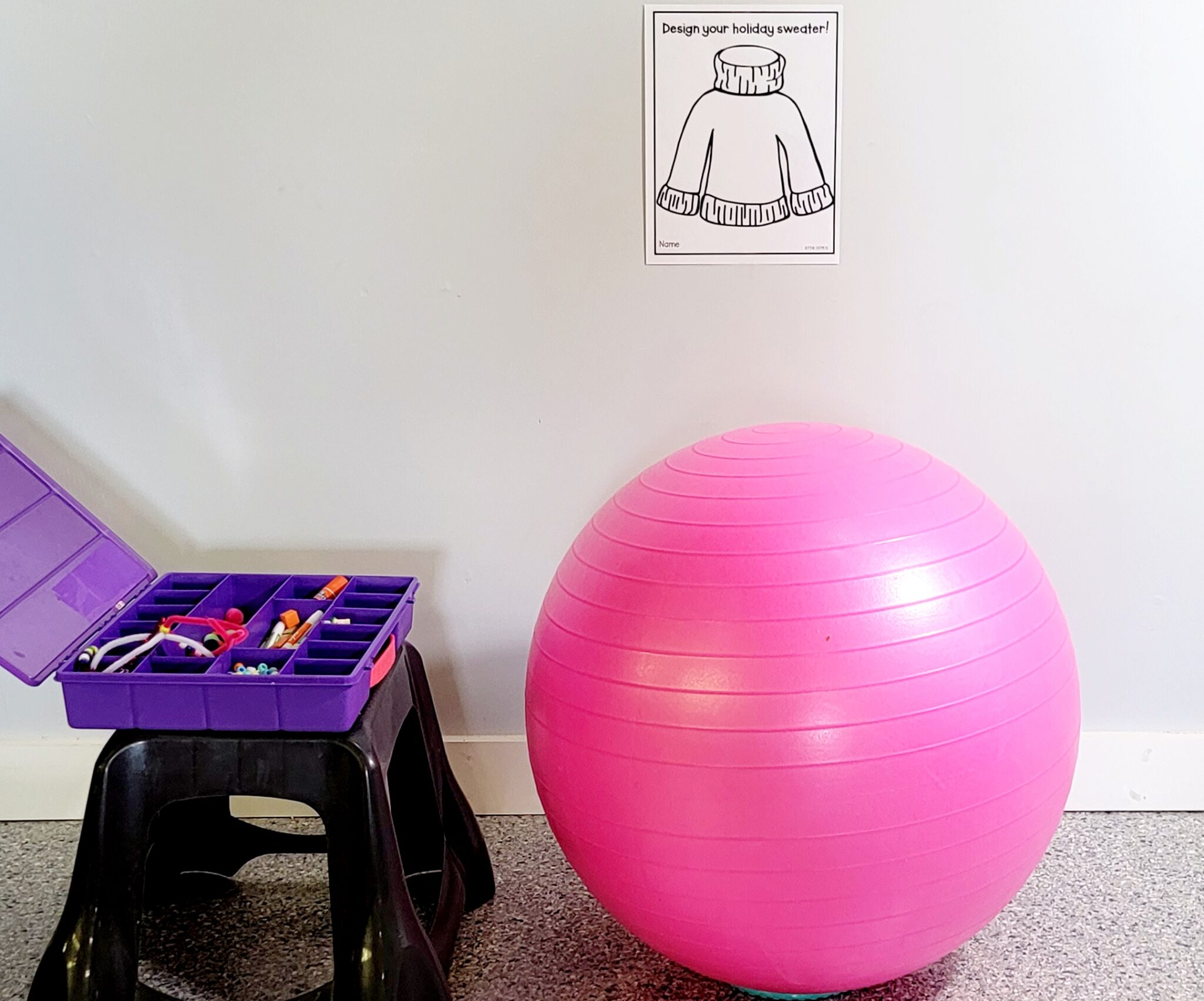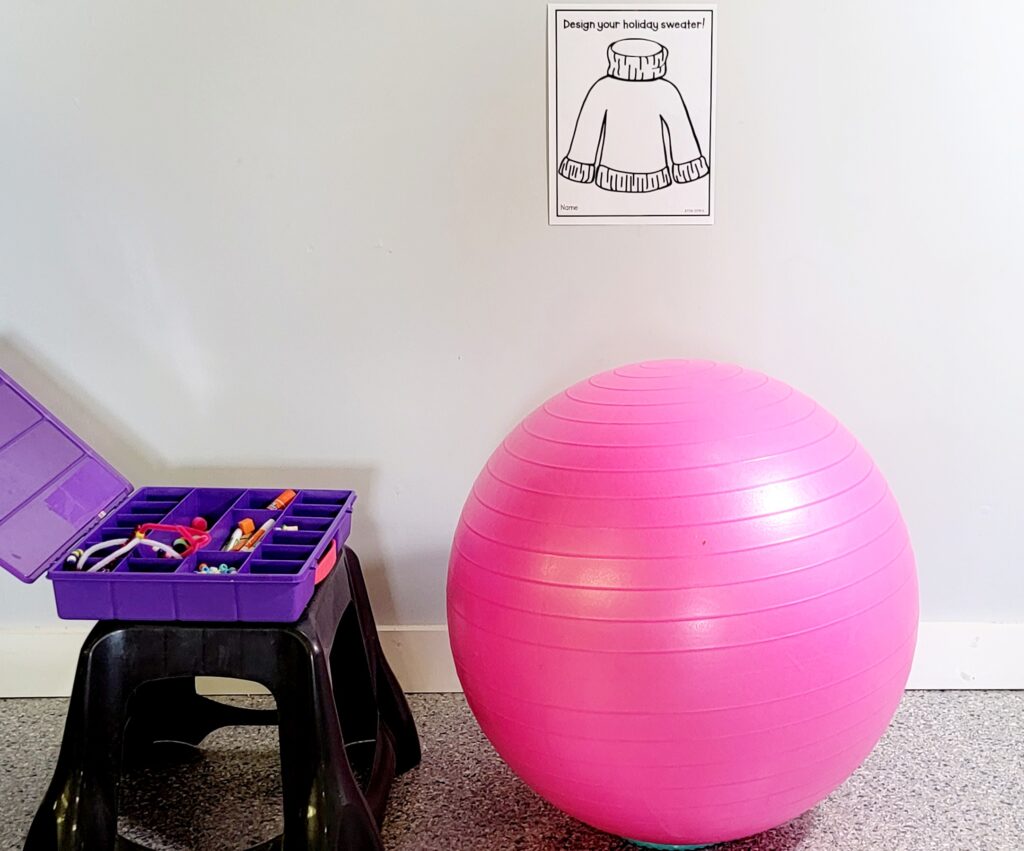 More Holiday Sweater Motor Skill Ideas
Here is another fantastic way to work on motor skills sticking with the Christmas/Holiday Sweater Theme. The Christmas Sweater Sticky Wall from toddler play time is a fantastic way to work on gross motor and fine motor skills.