Are you looking for a fun activity for the kids during Halloween week or the entire month of October?  Would you like the activity to be so fun that the kids don't even realize how beneficial it really is?  How about trying out these Halloween Gross Motor and Brain Break Ideas?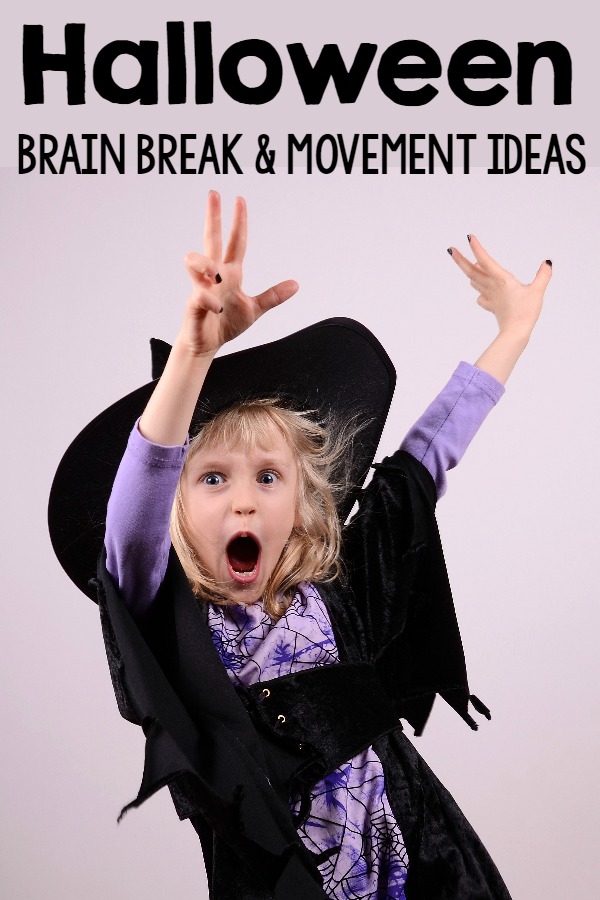 Halloween Gross Motor and Brain Break Ideas
Toad
High Jumps, Side To Side Jumps, Squats, Right Foot Hops, Left Foot Hops, Tiny Jumps, Fast Jumps, Lunges, Backward/Forward Jumps, Star Jumps, Right to Left Foot Hops, Star Jumps
Black Cat
Walk Heel to Toe, Side Step, Walk Backward, Cross Over, Knee Walk, Hands and Knees and Arch Your Back, Run In Place, March In Place
Pumpkin
Twist, Spin, Roll, Crawl, Lay On Your Back Grab Your Knees Rock Side To Side, Pumpkin Picking: Squat Down Pick Pumpkin Repeat, Pumpkin Sit: Slightly Bend Knees Hold , Tip Toe Through The Pumpkin Patch
Spooky Tree
Right Leg Balance, Left Leg Balance, Tandem Standing – Take Turns With What Leg Leads
Potion
Sequence Patterns: Example – Jump, Squat, Spin Repeat
Witch
Forward Arm Circles, Backward Arms Circles, Shoulder Blade Squeezes, Shoulder Shrugs
Party
Spin, Touch The Floor and Repeat, Free Dance, Simon Says, Line Up Tallest to Shortest
Get Your Halloween Brain Breaks
Do you love the Halloween Gross Motor and Brain Break Ideas but want it ready for you now?  Don't worry at Pink Oatmeal we get it, and we've got you covered.  You can grab your very own set of Halloween Break Break and Movement Cards in the shop.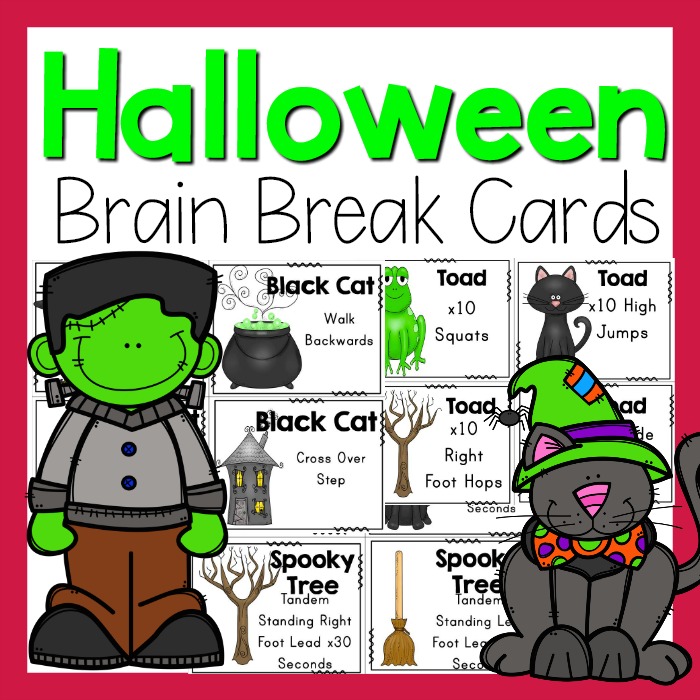 Get Your Own Halloween Yoga Cards
Are you looking for even more ways to move?  How about yoga?  The news gets even better as there are two different sets to choose from! Both sets have the same poses, but the presentation is different!  This way you can choose what works best in yours setting!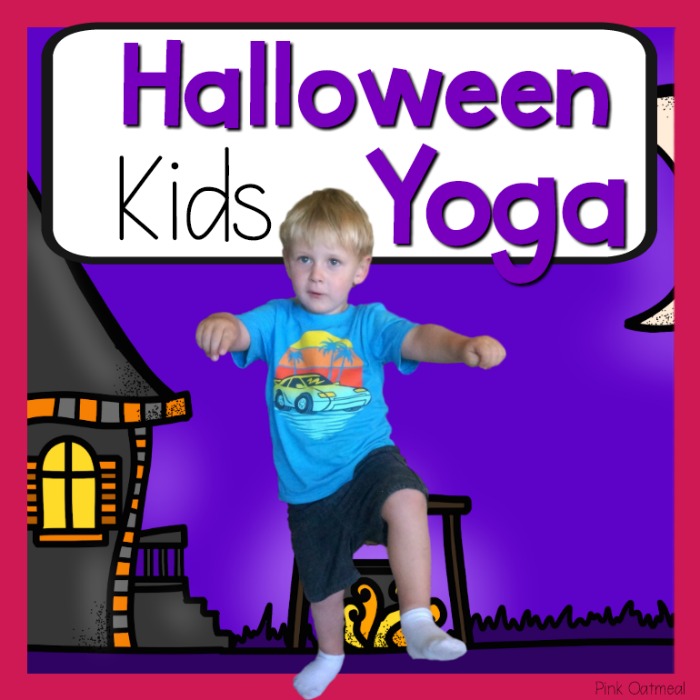 REAL KIDS SET – This set consists of REAL KIDS in the space themed yoga poses!  These are perfect for those who like to see the actual pictures of real kids working on the poses!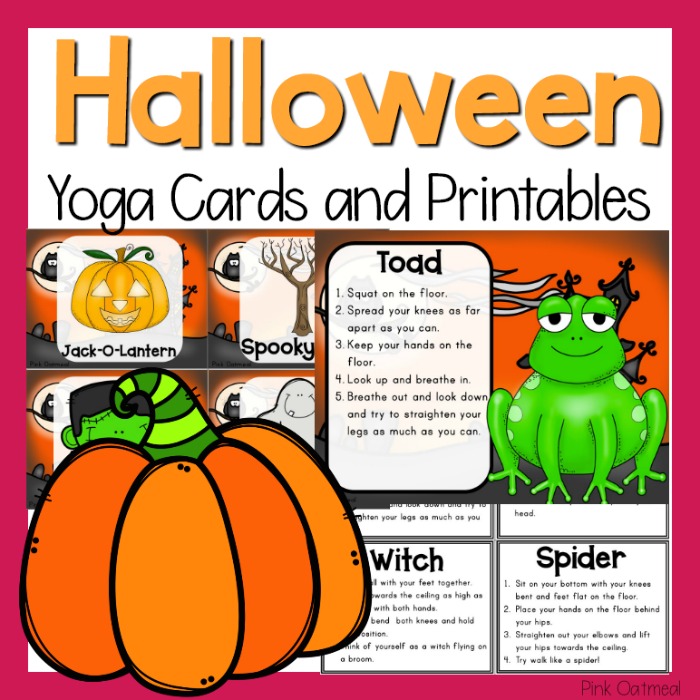 Clip Art Set –    All of the above poses are included with a fun everyday graphic (not kids in the pose) in the set of cards.  There is also a cover card included for an easy way to keep your yoga cards organized! You can see full previews of the resource in the shops.