We are all about making movement fun. One of the most fun ways to move is with a scavenger hunt! That's why we've created several fun free printable scavenger hunts for you to use to make including movement in your day easier. Download one or download them all. Make movement and learning fun with these scavenger hunts! They can all be found in the freebie library along with a ton of other great stuff!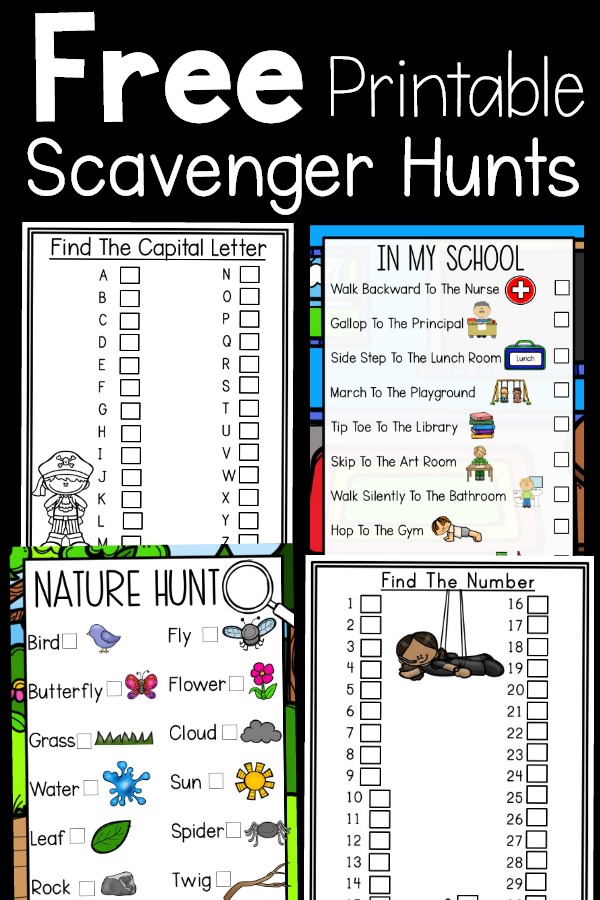 Free Printable Scavenger Hunts
All of these scavenger hunts are designed with movement and learning in mind. All the printables include suggestions to add more gross motor movements in to work on skills like jumping, hopping, or skipping. Enjoy your free scavenger hunt printables today!
Nature Scavenger Hunt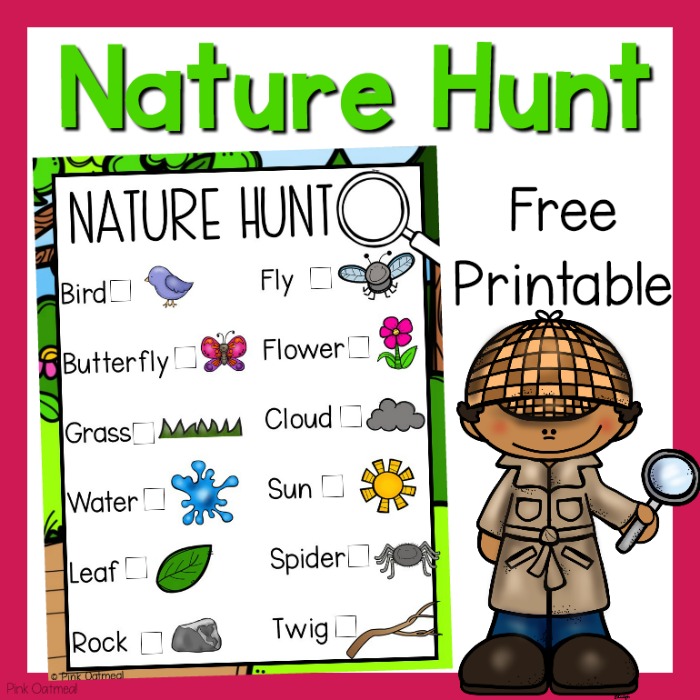 Get outside and move with the nature scavenger hunt. This free printable nature scavenger hunt is in simple check box format that makes finding some of our favorite things in nature fun and active! Get this in the freebie library!
Letter Scavenger Hunt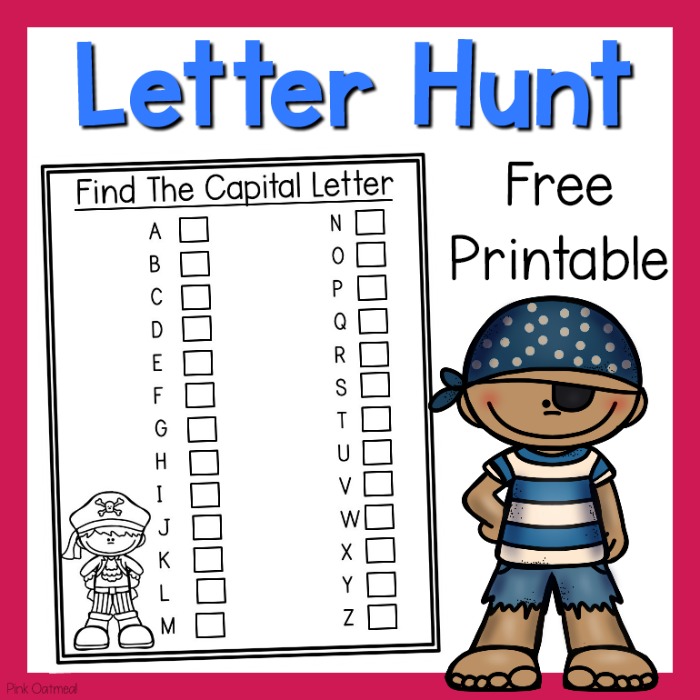 This free printable letter scavenger hunt includes a pirate theme. Hunt for both capital letters and small letters. Also included in this free printable is a set of both capital and small letters. Get this in the freebie library!
Number Scavenger Hunt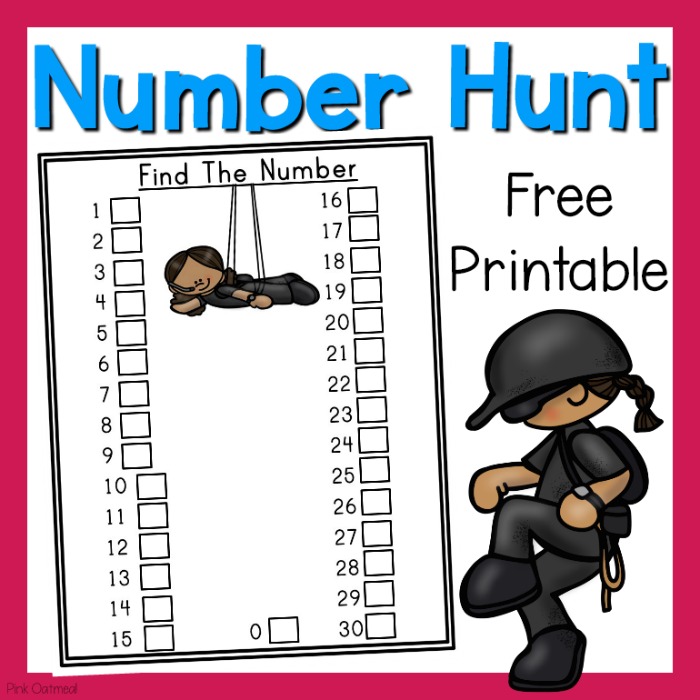 This free printable number scavenger hunt includes the hunt for numbers 0-30. It also includes a full set of printable numbers (0-30) that you can hide for the hunt. Get this in the freebie library!
Back To School Scavenger Hunt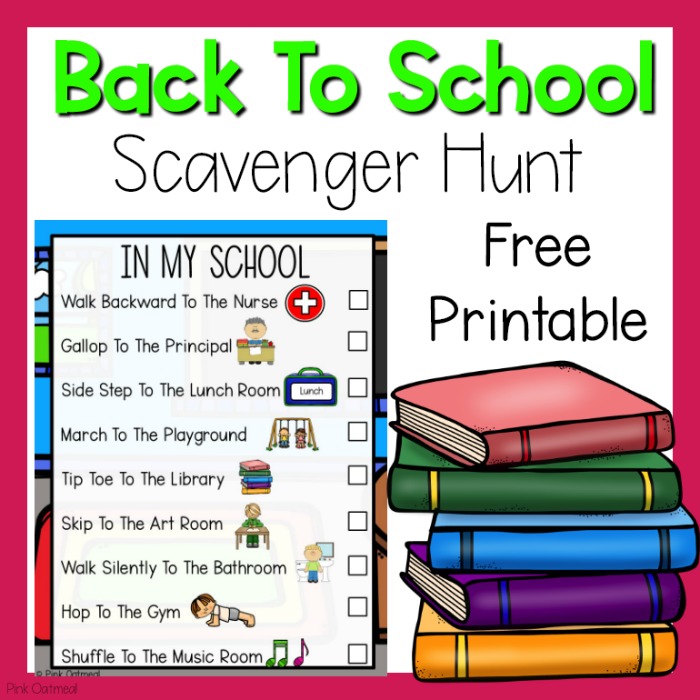 This is the perfect scavenger hunt for teachers or school based therapists. This fun hunt has you searching around the school to find the must know areas. Add jumping, skipping, and walking backward to make this hunt just a little more fun! Get this in the freebie library!
Get one or all four printable scavenger hunts. Work on gross motor skills with all of these scavenger hunts by adding components such as jumping, skipping, running, side stepping, and more while on your scavenger hunt. The scavenger hunts include suggested moves for each hunt to work on those important skills. The best part is they are all free!