We had so much fun for C's first birthday party!  I'm thrilled it's over, but it was a great day!  I really had a great time planning it and putting together decorations!  I decided on a fishing themed party (my husband is fishing crazy) and did the majority of it DIY.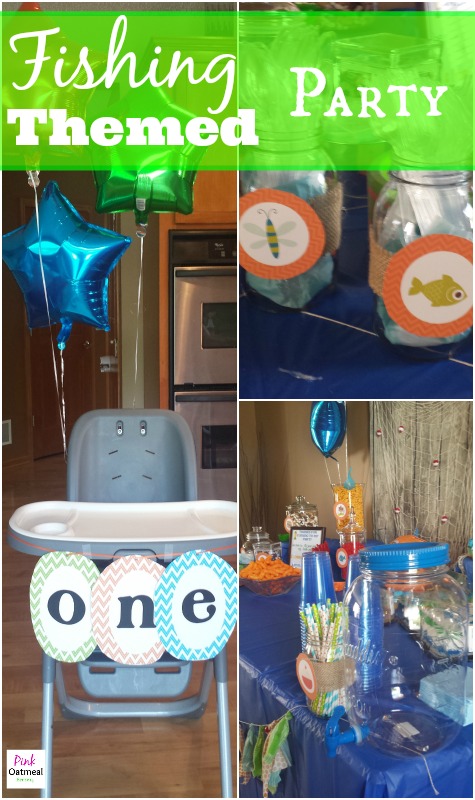 This post may contain post post may contain affiliate links. I only recommend products that I love or personally use. 
 Your Invited…
I made the invitations on my own using Pic Monkey.  I've done a few tutorials on how I use Pic Monkey.  This particular post talks about how to make a party invitation.
Fishing Themed Party!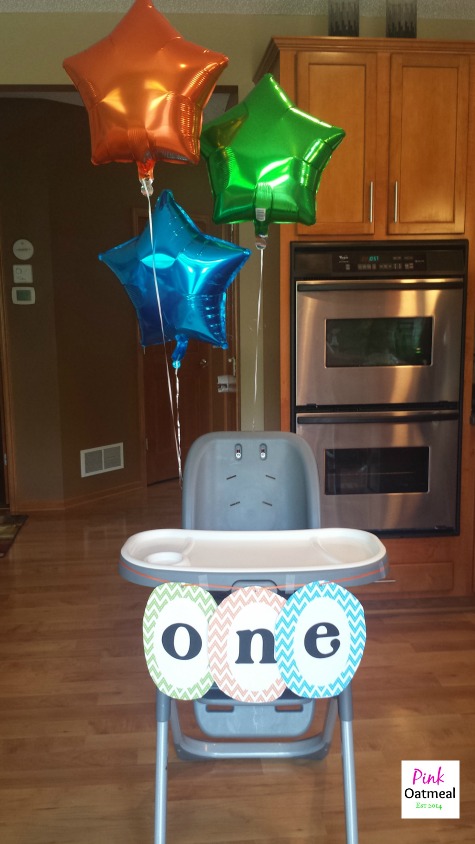 I made the one year old sign by simply printing out the design on card stock and cutting out circles.  I attached it to some ribbon and taped it on to his high chair.  I also made a sign with his name on it the same way that  hung from our fireplace mantle.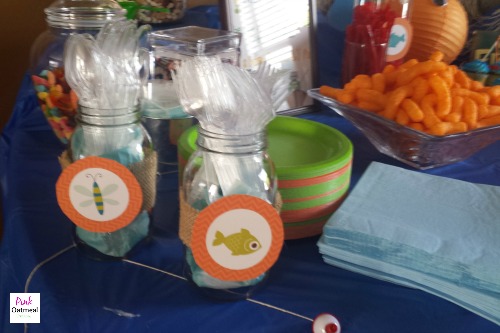 I purchased fishing clip art to design the little tags that went on the different jars.  I used burlap around several of the mason jars and attached the fishing theme tag to each jar to go with the fishing theme!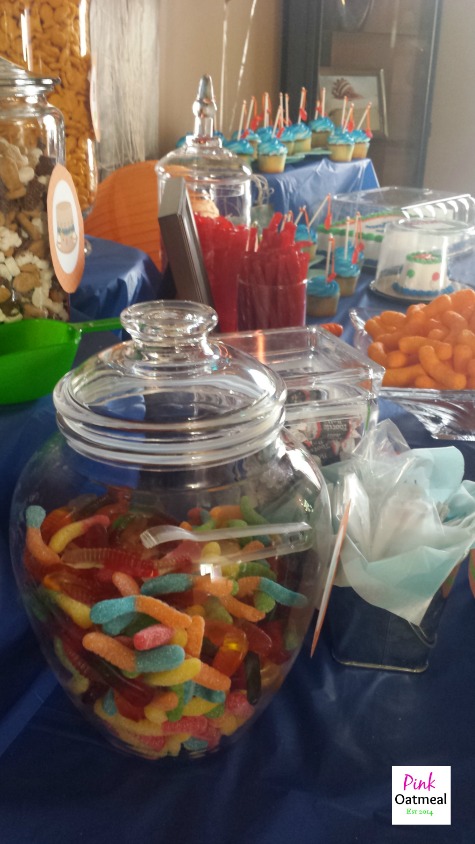 We had a small candy/fish table as the goodie bags for everyone that attended the party.  The goodie bags  consisted of a variety of Goldfish, Swedish Fish, gummy worms, Tootsie Rolls, and licorice.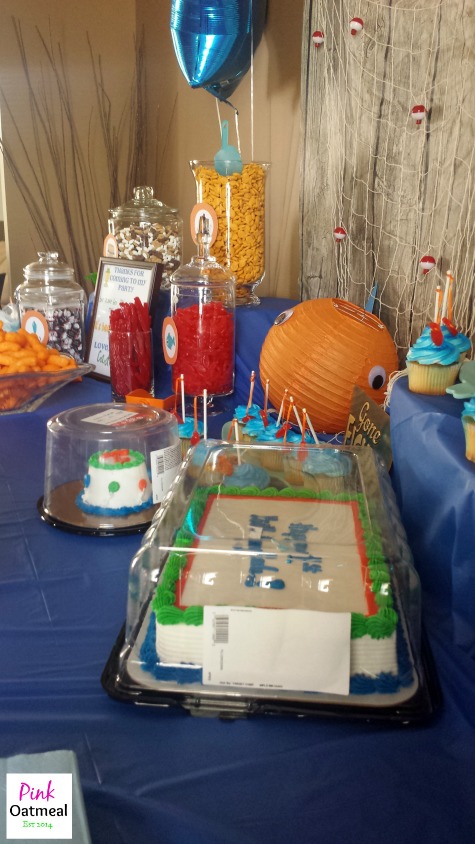 I had the cake, cupcakes, and smash cake done at our Target bakery.  I added the fish to the cupcakes by tying a Swedish Fish to the end of a lollipop stick.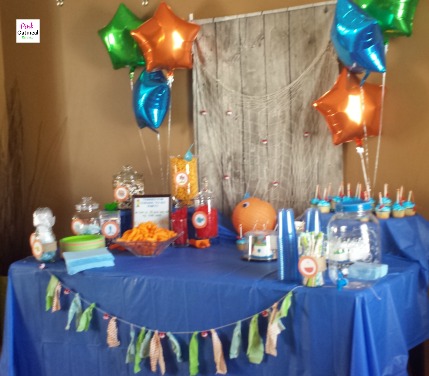 The garland on the table was made from material that I had around the house. I  tied it to twine and used bobbers in the garland.
The background came from a piece of material I picked up at Ikea with a cheap fishing net.  I found bobbers on clearance and attached them to the net.  I picked up balloons in the matching color scheme at the dollar store that morning.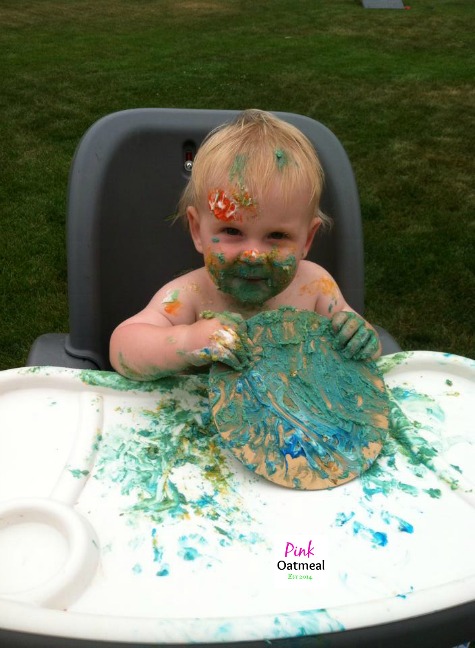 All in all the party was a success!  He even licked the cardboard once he had demolished the cake!  I think he takes after me…
 I Would Love To Hear From You!
Let's connect!  I can be found on Facebook, Twitter, Pinterest, or Instagram!  I look forward to hearing from you!