We've finally completed C's transition to his new bedroom and new bed.  The last project I wanted to complete was a book shelf.  Initially, I had his books in a drawer, which was completely impractical since he couldn't see the books to access the books.  Next, I put them out on top of the drawers but it was really just a big mess.  I knew I needed to get a bookshelf.  There were plenty that I liked, that also happened to be way out of my budget, especially for a toddler's room.  Instead, my solution was a bookshelf hack!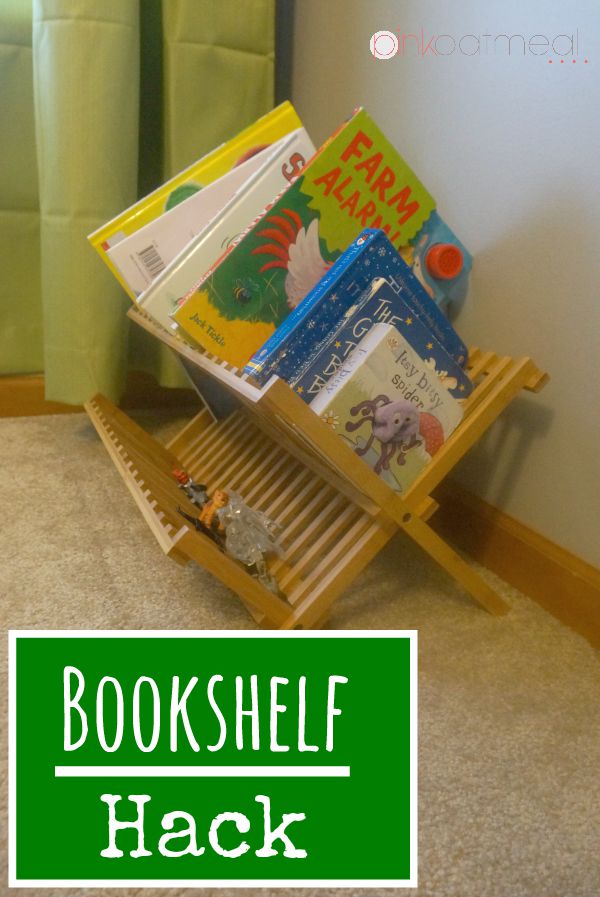 Bookshelf Hack
I wanted a book shelf that was easily accessible for a toddler, not to pricey (after all it was in a toddler's room), and not a lot of assembly.  We are not the handy type at this house, and I didn't want to involve too many tools at all.  In one of my far too many trips to Target I came across a drying rack (looks like this one (affiliate)) that I thought would be perfect to place on top of C's set of drawers as a boo shelf.  The angle and the spacing looked exactly like what I wanted.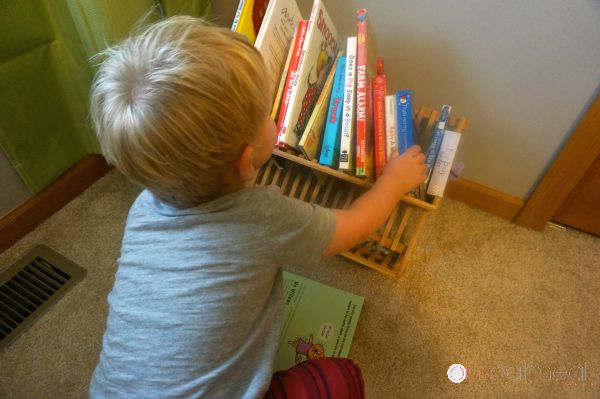 When I placed it on the set of drawers it was just a bit too high.  I ended up moving the set of drawers (they were empty) into his closet and placing it on the floor.  It was the perfect book shelf hack on the floor!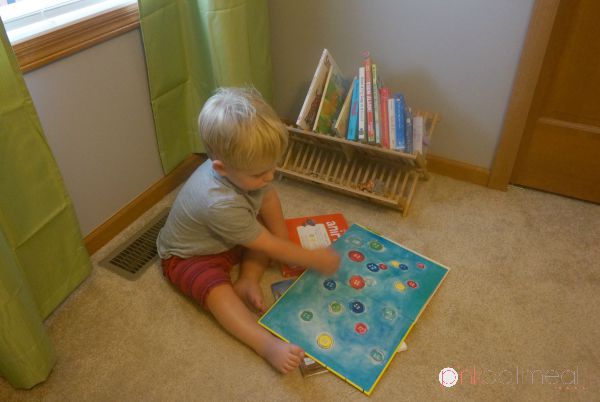 Of course, he's two and we still have a tornado of books when he has finished reading, but they are accessible to him.  They also have their place when his is finished looking at his books.  I love. love, love how it worked out!
More Organization Ideas
Follow Pink Oatmeal's board Organize It! on Pinterest.


I WANT TO HEAR FROM YOU
Let's connect!  Pink Oatmeal is on Facebook, Pinterest, Twitter, and Instagram!